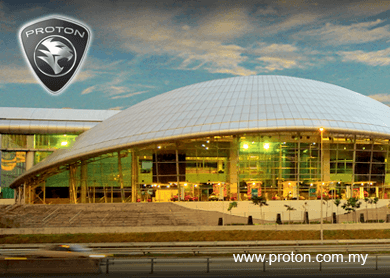 (Nov 13): Local carmakers Proton and Perodua will have no choice but to up their game or lose out to other firms once the Trans-Pacific Partnership Agreement (TPPA) comes into effect, said Putrajaya.
International Trade and Industry Minister Datuk Seri Mustapa Mohamed today said stiff competition for the two companies, which were lynchpins of the local automotive industry, would be reality once more foreign cars enter the market with TPPA.
The two automakers are among local players who will be at a disadvantage due to TPPA, said Mustapa.
The trade pact is expected to open up the local automotive market and protection for them will stop once the pact is enforced.
Consumers, however, stand to benefit as the resulting competition will force the two companies to upgrade their operations and products, and make better quality cars at lower prices, Mustapa said.
"Proton and Perodua have a market share that is more than 50%. They are national cars. With the new competition, they will have to increase their quality and efficiency.
"But this is good for consumers as they will get good prices and quality," Mustapa said during a TV3 programme today.
If Malaysia signs on to TPPA next year, it would have access to a market with 800 million consumers and in countries that account for almost 40% of total world economic output or gross domestic product (GDP).
Yet, Putrajaya has earned a lot of praise and brickbats for agreeing to join the US-driven TPPA, which comprises 11 other countries.
Mustapa had admitted that in the local economy, there would be industries and companies who would be either "winners" or "losers" due to trade pact.
Economists said the electronics, oil palm and rubber sectors were some of those who stand to benefit while the local automotive sector was among those at a disadvantage.
In the talk show, Mustapa also addressed concerns that Bumiputera-owned and government-linked companies (GLCs) would also lose out in TPPA, which aimed to create a level playing field for both foreign and local firms.
"We want an overall win-win situation. We were able to protect our Bumiputera agenda, to protect Mara and Teraju. We also managed to get some exemptions for GLCs.
"When it comes to Bumiputera interests, in reality (TPPA countries) are agreeable. They agree that 30% of government procurement will be for Bumiputera companies."
Mustapa added that government procurement contracts worth below RM380 million would not be opened in the first year of TPPA.
"To us, these are things that we won (in the negotiations). To other countries, it could be considered losses. So, this is something that we are proud of, that we got these wins." – The Malaysian Insider