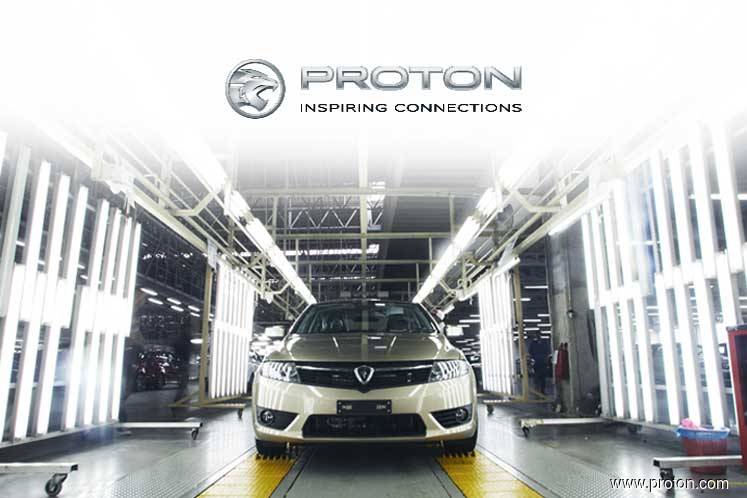 KUALA LUMPUR (Dec 23): Affin Hwang Investment Bank Bhd has maintained its "Neutral" rating on the auto and autoparts sector, and picked out MBM Resources Bhd due to its appealing valuation.
In a note today, Affin Hwang said November 2019 total industry volume (TIV) rose by 9% year-on-year (y-o-y) to 52,600 units due to stronger sales performance from Proton and Toyota.
"All in, the 11M19 TIV was flat at 549,500 units (-0.2% y-o-y), accounting for 92.2% of our full-year forecasts, so within expectations," the research house said.
Affin Hwang noted that Proton's November 2019 sales volume doubled to 9,600 units with 11M19 sales volume of 89,000 units (+51% y-o-y).
"We think Proton will likely exceed its 2019 sales target of 100,000 units, considering the popular demand for the 2019 Proton Saga (estimate: 35,000 bookings since launch in August 2019) and the X70," it said.
Meanwhile, it said Perodua's November 2019 sales dipped by 3% y-o-y to 20,400 units due to lower sales volume for Perodua passenger cars and multi-purpose vehicles. It, however, maintained its dominant position with 11M19 market share of 40.4% (11M18: 37.9%).
"With 11M19 sales volume of 222,000 units (+6% y-o-y), we believe Perodua definitely will exceed its 2019 sales target of 235,000 units (average three-year monthly sales volume of 18,700 units)," it added.
According to the research house, the year-end promotional campaigns saw sequential improvement for most key non-national carmakers except Mazda, with only 803 units sold in November 2019 (-58% y-o-y; -20% m-o-m).
It said the blip in Mazda sales volume was due to the car pricing approvals issue. Affin Hwang stated it believes that the issue was recently solved.
"To highlight, Toyota stood as the champion among the Japanese brands, registering 7,100 units in November 2019 (+82% y-o-y; +7% m-o-m), its highest sales volume since August 2018 of 9,000 units," Affin Hwang said.
The premium brand sales performance was also commendable in November 2019 as BMW/MINI and Mercedes-Benz sales volume picked up by 10% m-o-m and 23% m-o-m respectively.