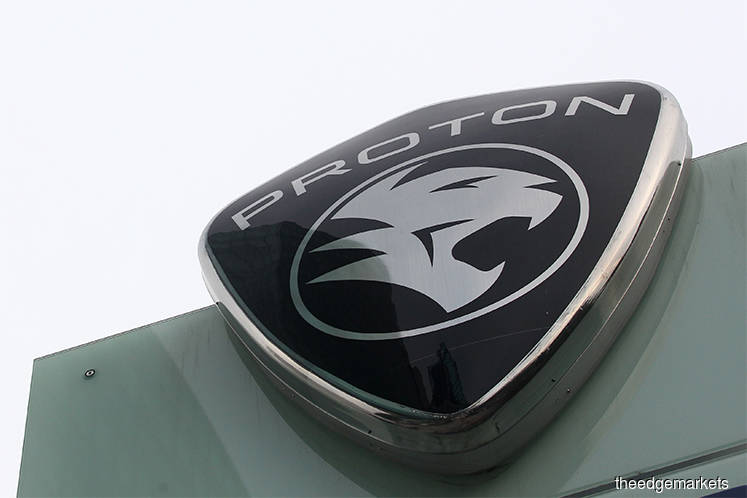 KUALA LUMPUR (July 30): Proton Holdings Bhd's deterioration over the past decade was partly due to deferment of research and development (R&D) grant from the Barisan Nasional (BN)-led government, according to Prime Minister Tun Dr Mahathir Mohamad.
During the Ministerial Question Time in Parliament today, Dr Mahathir said the final RM1.1 billion R&D grant, which was promised to Proton, had been deferred, and was only disbursed after China's Zhejiang Geely Holding Group acquired a 49.9% stake in the national carmaker.
"Over the past 10 years, the situation in automotive industry became worse as the government did not monitor the industry and allowed any foreign brands enter the Malaysian market, resulting [in] Proton to lose market share as it cannot compete with other car manufacturing giants overseas," he said.
Dr Mahathir was responding to Ayer Hitam member of Parliament Datuk Seri Wee Ka Siong, who requested the government to state the rationale of mulling the idea of creating a third national car maker.
Dr Mahathir said the government is still in the midst of reviewing National Automotive Policy, which would include forming new national car, but he did not elaborate.
However, in a press conference at Parliament lobby later, Wee said the previous government did not defer the grant disbursement, as it was part of the criteria for Proton to find a strategic partner to rationalise its business before the government issue the R&D grant.