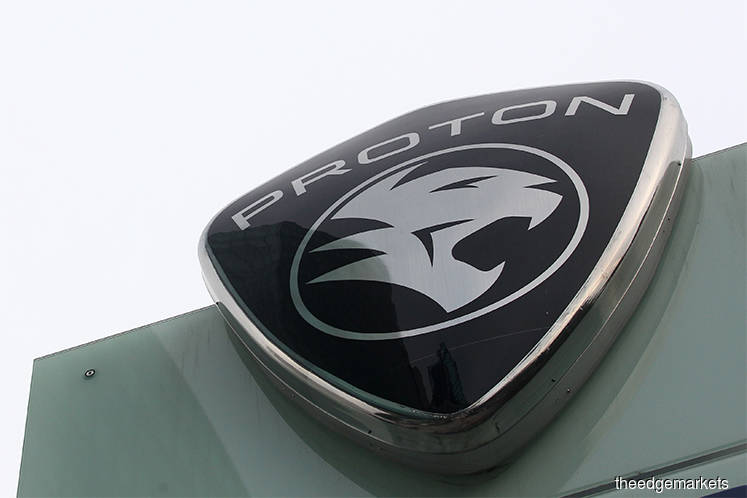 KUALA LUMPUR (Nov 1): Proton Holdings Bhd car sales in October grew by 12.6% to 5,093 units, compared with 4,524 units in September.
"This was a slight improvement over the corresponding period in 2017," it said in a statement today.
Its market share in the domestic market in October stood at 10.7%, which Proton said is in line with the average figure for the year.
The national car maker attributed the sales growth to promotions and attractive pricing policies.
"While Proton's overall market share contracted in October, the sales volume it achieved is the highest for 2018 outside of the bumper sales period from June to September, which was fuelled by a zero-rated goods and services tax (GST) environment.
"With the much-hyped Proton X70 launch only occurring later in the year, the growth points towards customers showing renewed interest in the current range of Proton cars," it added. Proton has received 10,000 bookings for the Proton X70 since Sept 8.
"Buyers enjoy zero sales and service tax (SST) pricing, as the company absorbs the tax amount for all models. This means there has been no change in price, despite the GST tax holiday period ending, and the SST being enforced in September this year," Proton said.
"We aim to deliver better value for money to our customers by making ownership of a Proton car more affordable. Therefore, over the final two months of 2018, we are offering rebates of up to RM3,000 and will increase our participation in road shows and carnivals, to ensure we reach as many Malaysian car buyers as possible," said Proton Edar Sdn Bhd chief executive officer Abdul Rashid Musa.
He said the increased number of new 3S and 4S outlets has also contributed to the improvement of Proton's brand image. As at end-October, 113 outlet submission approvals were granted, equivalent to a 104% achievement over the target of 109.
Meanwhile, the company is banking on the Proton X70's success to its brand revival efforts.
"Huge investments are being made to ensure our goals are met. From the opening of 3S/4S outlets, training of staff, building of new production lines at the Tanjung Malim plant and even matchmaking local and international vendors — nothing is being left to chance," Abdul Rashid said.
"Unfortunately, such detailed preparations take a lot of time, so we ask our customers to be patient for just a while longer. The wait is nearly over," he added.