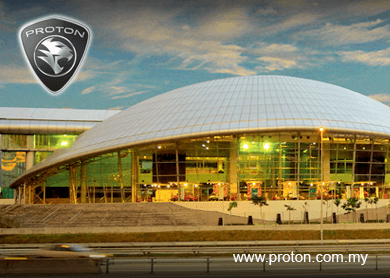 SHAH ALAM (June 15): National carmaker Proton Holdings Bhd, a wholly-owned unit of DRB-HICOM Bhd, is looking to produce small and compact cars in the next 16 months, as part of its "long range product plan" to widen its automotive portfolio.
According to its chairman Tun Dr Mahathir Mohamad, Proton is leveraging on the expertise of Japan's Suzuki Motor Corp to design and produce small and compact cars in the area of A and B segments, as the latter has "proven technologies".
"We would like to explore areas where the engine capacity is less than 1,000 cubic capacity (cc), say 800cc or 660cc. It is still preliminary and we are looking to finalise the details by 2016," Dr Mahathir told reporters today, after witnessing the signing of a memorandum of understanding (MoU), as well as a licensing agreement between Proton, its parent DRB-HICOM and Suzuki, to form a long-term strategic collaboration.
Mahathir added that Suzuki will provide specific technical assistance for the selected products and scope, which could result in maximising volume production, reduction of development leadtime and expediting time-to-market the products.
According to Proton chief executive officer Datuk Abdul Harith Abdullah, the first phase of the collaboration is scheduled to begin production in the next 16 months, which will be done at its plant in Tanjung Malim, Perak.
"Suzuki is a renowned global strategic partner and has presence in 13 countries, with 19 plants altogether. What's more, Suzuki's worldwide sales is about 3 million cars annually. This is proven with its 45% market share in India, through the collaboration with Maruti," said Abdul Harith.
Dr Mahathir also expressed confidence that the collaboration with Suzuki will yield "positive results" for both Proton and DRB-HICOM in the long-term.
"I am Proton's chairman, and Insha-Allah, I will see that the collaboration will go through. It will take time, patience and a lot of effort," he said on Proton's latest collaboration with Suzuki.
In Malaysia, Suzuki operates via its 40%-unit Suzuki Malaysia Automobile Sdn Bhd. The remainder 60% is held by DRB-Hicom (40%) and Japan's Itochu Corp (20%).