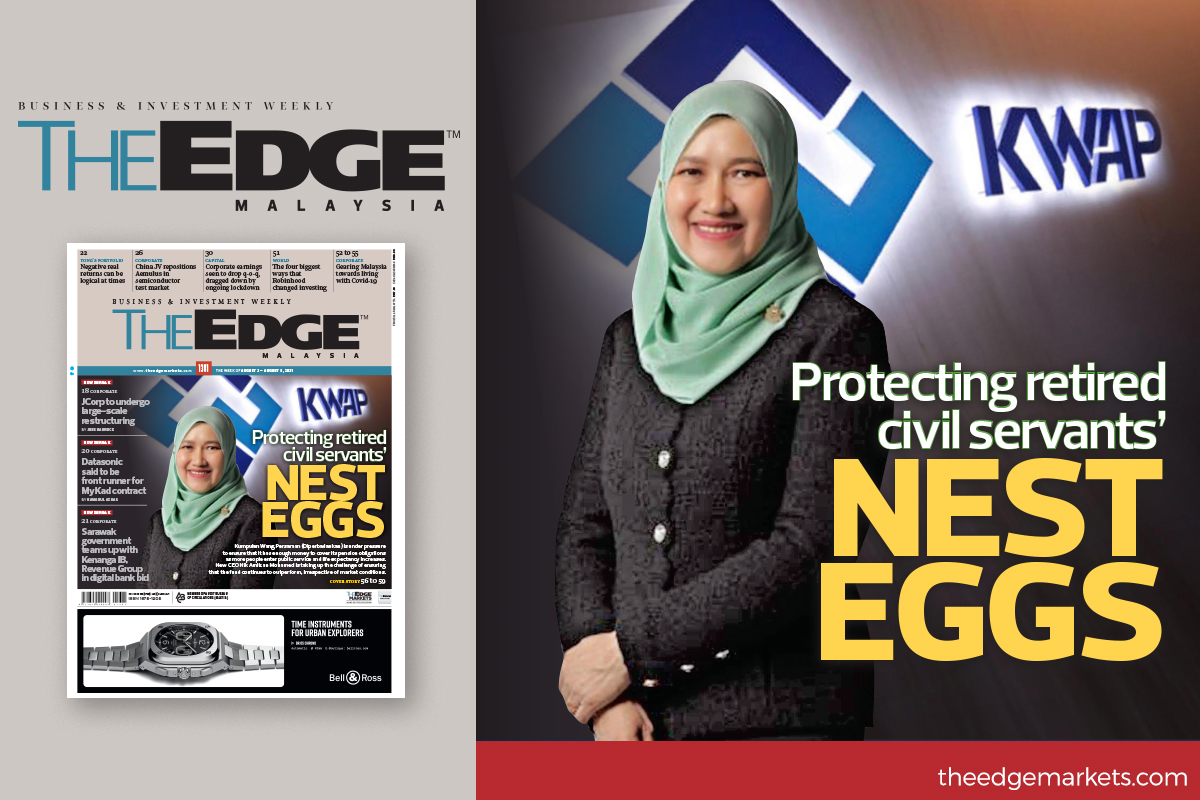 KUALA LUMPUR (July 31): With medical advancements and rising wealth, life expectancy has continued to increase in most parts of the world, resulting in a growing ageing population. While that may be good news for some, public pension funds such as Kumpulan Wang Persaraan (Diperbadankan) (KWAP) are under pressure to support an increasingly larger ageing population that is also living longer.
KWAP was established 14 years ago to safeguard the retirement income of public servants. At its inception, its fund size stood at RM42 billion.
Total assets under management are now touching a record RM150 billion, more than tripling from its initial size in 2007. It is the country's third-largest fund manager by asset size.
While KWAP's new CEO Nik Amlizan Mohamed concedes that the rising pension bill is a challenge to Malaysia, she notes that it is a global issue due to an ageing population. She also believes that the setting up of KWAP is actually part of the solution.
She is taking the challenge in stride by ensuring that the fund continues to grow and outperform, irrespective of the market conditions. In fact, she has all of her work planned out for the year and improving pensioners' retirement experience as well as continuing KWAP's environment, social and governance (ESG) journey when it comes to its investment decision-making process are two of her missions.
In the latest issue of The Edge Malaysia weekly, we spoke to Nik Amlizan, the second female CEO in the 14-year history of the pension fund -- after Datuk Azian Mohd Noh who was the first CEO of KWAP from 2007 to 2013 -- on her aspirations and plans for the organisation, and how it is assisting locally listed companies to adopt best practices as far as ESG matters are concerned.
Read more about it in The Edge Malaysia weekly's Aug 2 edition.