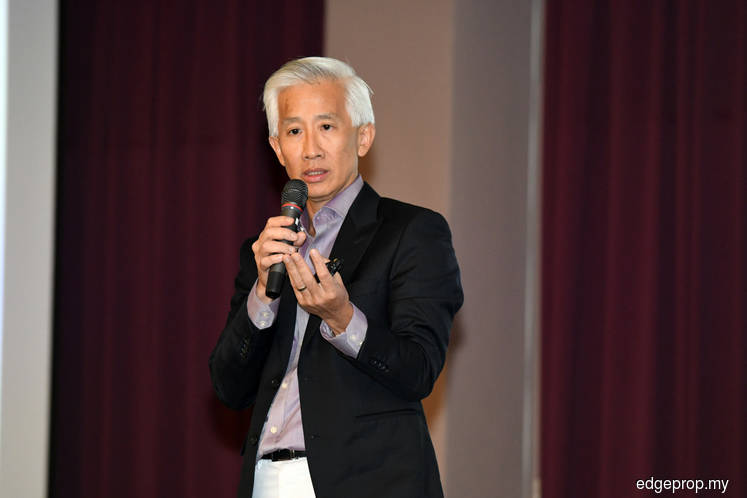 SHAH ALAM (Oct 20): Many would think that their property is safe from fire is if a fire certification is issued to the building and the Fire and Rescue Department (Bomba) has endorsed the issuance of the certificate.
But this is not true as the building might not comply with certain fire safety requirements, thus posing hidden risks to the people who are staying in the building, according to Architect Centre accredited architect and trainer Anthony Lee Tee.
"Many properties that we have seen have a fire certification but it does not comply [with fire safety requirements] and have [fire safety] issues," he told audience at EdgeProp.my's talk on "Are you destroying your investment in real estate?"
"But people would say, 'look, I have got a fire cert that was issued by the Bomba, so I'm fine.' That is a fallacy and It is a grave mistake to think that the Bomba will assume any responsibilities. It still goes back to the building owners," he added.
Lee was one of the panellists during the panel discussion titled "Do landlords still grow rich in their sleep?" at the talk today. Moderated by EdgeProp.my managing director and editor-in-chief Au Foong Yee, the discussion was also joined by Chur Associates founder and managing partner Chris Tan and Sri Penaga Management Corporation chairman Khaw Chay Tee.
The talk was organised by EdgeProp.my with partner Nippon Paint Malaysia at the latter's headquarters in Shah Alam,
Lee noted that the property today has become very complicated in terms of usage and zoning. For example, a lot of condominiums are placed above a shopping mall and are rezoned as a commercial premise and these premises are supposed to get a new fire certificate every year as opposed to a standard residential condo unit, which do not require a fire certification.
Hence, if home owners found themselves in a helpless position where they do not know who to go to after knowing the issues in their property, they can seek help from different parties.
"There are many avenues you can go, not just Bomba but also local authority, which should be the first point that you should approach," he said.
Meanwhile, Tan said besides asking the local authority for help, he noted that owners can bring up their concerns to their management body to check if the latter can do anything to address related issues.
On the other hand, Khaw pointed out that as a property owner, it is important to get hands on and deal with problems directly themselves as opposed to relying on other people, such as estate agents to ensure their property is in good hands and able to generate good returns.
For more detailed coverage of the EdgeProp.my Talk, read the Oct 26, 2018 issue of EdgeProp.my pullout.