This article first appeared in The Edge Malaysia Weekly, on October 14, 2019 - October 20, 2019.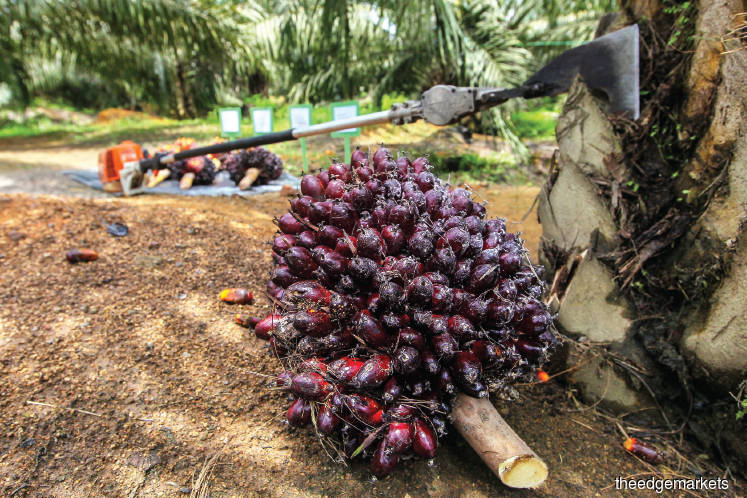 EARLIER this month, 65-year-old Tee Cheng Hua was appointed non-independent non-executive director of plantation outfit United Malacca Bhd while his nephew Datuk Seri Tee Lip Sin, 48, was named an alternate director.
Both of them are directors of Prosper Palm Oil Mill Sdn Bhd, a company that has accumulated 10.87% equity interest in United Malacca over the past 15 months or so.
"This change [the appointment of the Tees] is material as the current management of United Malacca does not have substantial shareholding in the company. The members are more like professional managers," says a market watcher.
United Malacca's non-independent non-executive chairman Datin Paduka Tan Siok Choo is the granddaughter of the company's founder, Tun Tan Cheng Lok. However, she holds only a 2.16% stake while CEO Peter Benjamin's equity interest is less than 1%.
Nevertheless, the Tees are experienced and, via Prosper Palm Oil Mill, are linked to other plantation companies.
Cheng Hua is also an executive director of Pahang-based publicly traded plantation company Far East Holdings Bhd, which is a 40% shareholder of Prosper Palm Oil Mill. The rest of the latter is held by Winners Acres Sdn Bhd, which is ultimately controlled by the Tee family, who are substantial shareholders of Far East Holdings with 23.73% equity interest.
It is worth noting that Far East Holdings' largest shareholder is Perbadanan Kemajuan Pertanian Negeri Pahang with a 25.18% stake while another state-controlled entity, LKPP Corp Sdn Bhd, owns 5.96% of the plantation company.
The Tee family's interest in United Malacca does not end with Prosper Palm Oil Mill. Cheekah-Kemayan Plantations Sdn Bhd, which has 6.21% equity interest in United Malacca, is also part of the group. A check on CTOS reveals that Cheekah-Kemayan Plantations is wholly owned by Phosphate Resources Ltd, a company that operates a phosphate mine on Christmas Island. Interestingly enough, one of the executive directors of Phosphate Resources is Lip Sin. From the latter's website, it is learnt that Cheekah-Kemayan Plantations comprises a 4,060-acre oil palm estate with a 50-tonnes-per-hour mill that, at present, crushes 180,000 tonnes of fruit from the estate and surrounding estates per annum.
"The mill and estate are operated on behalf of the company by contract managers from the Prosper group," the website says.
Collectively, Prosper Palm Oil Mill and related companies have a 17.1% stake in United Malacca and are now the largest shareholders of the plantation company. The second largest shareholder is Oversea-Chinese Banking Corp Ltd with a 14.11% stake.
It is not clear why Prosper Palm Oil Mill has acquired such a large block of shares in United Malacca. A check of the Prosper group's holding company, Tee Kim Tee Group Sdn Bhd, indicates that in its financial year ended Dec 31, 2018, the group chalked up an after-tax profit of RM23.23 million on revenue of RM708.58 million.
As at Dec 31, 2018, Tee Kim Tee Group had total assets amounting to RM1.74 billion and total liabilities of RM431.66 million, indicating that the company is a sizeable player in the plantation sector.
To put things in perspective, Tee Kim Tee Group retained earnings of RM336 million for the year.
United Malacca has sold a few plantation assets, and in January this year, it announced the sale of 1,021.06ha of plantations in Melaka and Negeri Sembilan for RM175.14 million cash to Huat Lai Resources Bhd.
Prior to the said sale, United Malacca owned and managed 49,223ha of oil palm estates in Malaysia and Kalimantan, Indonesia.
In its first three months ended July 31, 2019, United Malacca registered a net profit of RM36.95 million on revenue of RM43.33 million. The profit was the result of a gain on disposal of non-current assets for RM53.89 million.
On its prospects, United Malacca says, "The group expects higher fresh fruit bunch production in its financial year ending April 30, 2020, due to the recovery of the palms from adverse weather in the past two years and improved productivity ... as the price of crude palm oil is likely to remain at the current level, the group expects FY2020 to be a challenging year."
As at end-July, the company had cash and bank balances of RM35.45 million, short-term debt commitments of RM141.73 million and long-term borrowings of RM75.93 million.
In its cumulative three months ended July 31, 2019, United Malacca paid RM2.86 million in finance costs.
The counter closed at RM5.17 last Thursday, giving the company a market capitalisation of RM1.08 billion. Year to date, the plantation company's share price has shed about 12% in value. It hit a 52-week low of RM5 on Aug 7.