This article first appeared in The Edge Malaysia Weekly, on February 15, 2021 - February 21, 2021.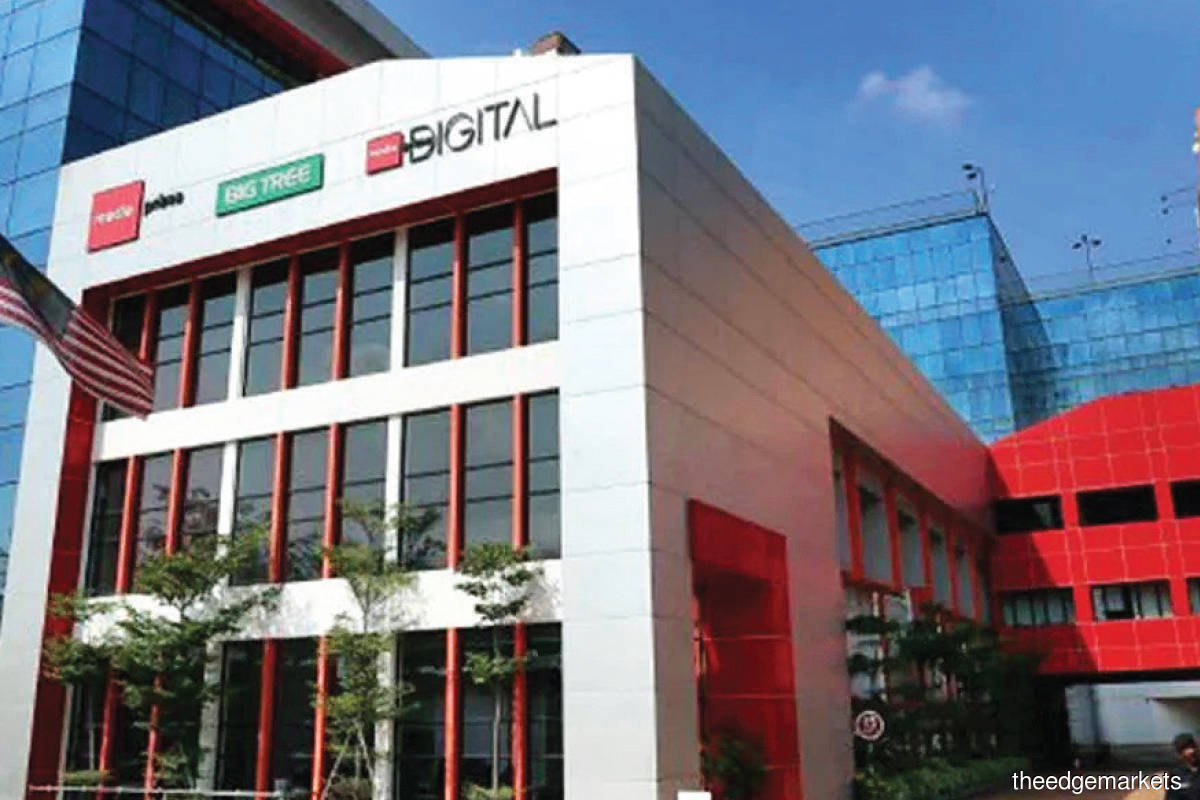 THE anticipated turnaround at Media Prima Bhd seems to have piqued investor interest in recent months as its share price had more than doubled to 34 sen last Monday from 14 sen in October 2020, just as the second Conditional Movement Control Order (CMCO) was implemented in several states.
The media group returned to the black with a net profit of RM12.43 million for the third quarter ended Sept 30, 2020 (3QFY2020), from net losses of RM20.1 million in the previous quarter and RM24.16 million a year ago, on the back of improved revenue and lower operating expenses. Revenue rose 1.21% to RM268.77 million from RM265.55 million the year before.
For the nine months ended Sept 30, 2020, the group's net loss narrowed to RM37.22 million from RM73.4 million a year earlier. Its revenue for the period fell 7.23% to RM743.48 million, from RM801.41 million a year earlier, due to the challenging economic climate compounded by years of impact on advertising spending.
The improved financial results prompted research houses to strengthen their calls on Media Prima, with Hong Leong Investment Bank Research upgrading its "hold" call to "buy", with a target price of 26 sen, and CGS-CIMB Research reiterating its "add" call, with a target price of 61 sen.
HLIB Research also revised Media Prima's FY2020, FY2021 and FY2022 net profit forecasts upwards from -RM48.3 million, -RM15.8 million and 10.2 million respectively to -RM25.9 million, RM7.7 million and RM27.1 million after factoring higher revenue and lower operating expenditure.
Its analyst Syifaa' Mahsuri Ismail tells The Edge that despite the reintroduction of movement restrictions across many states in the country, the group's initiative to ramp up its integrated advertising solutions and produce more advertising content has been responsible for its resilient advertising expenditure (adex) numbers. "I forecast that it will be profit making this financial year and after that as the company undertakes cost-control measures and increases revenue streams," she adds.
"In its fourth quarter results, which will be released later this month, the company [is likely to] report another increase in revenue. This comes on the back of its new venture and partnership with Tencent's WeTV, where the [pay-TV channel] will obtain content from Media Prima. In fact, the content has begun airing and will therefore contribute positively towards its November and December earnings onwards."
According to a Dec 8 report by CGS-CIMB, total adex in Malaysia for 3Q2020 stood at RM1.028 billion, with TV taking the lion's share of RM620 million, followed by newspapers (RM278.9 million), radio (RM95.3 million), cinemas (RM17.5 million), in-store cinemas (RM12.1 million) and magazines (RM4.5 million). In-store cinemas are advertisements placed inside shops. The report suggests that advertising buys will return strongly in 2021, and the 41.4% quarter-on-quarter growth in traditional adex in 3Q2020 shows there is still demand from advertisers for traditional media or the non-digital space.
As companies have pulled back from print but are not allocating all of their adex to digital platforms, which are cheaper than ad rates in traditional media, their excess budget is likely to be allocated to TV, as has been the trend in the last three to five years. In the report, CGS-CIMB upgraded its "neutral" call on the media industry to "buy".
Its analyst Kamarul Anwar writes that the distribution of Covid-19 vaccines could have nudged advertising buys in expectation of a recovery in consumers' purchasing power, although media companies' turnover is unlikely to return to pre-Covid-19 levels. Among the loss-making media players under CGS-CIMB's coverage, he forecasts that Media Prima will end 2021 in the black — even though Star Media Group Bhd and Media Chinese International Ltd (MCIL) instituted cost-cutting measures to relieve top-line pressure in FY2020.
He also foresees that the 15th general election — should it take place in 2021 — will act as a catalyst for the sector. He points out that prior to the previous general election in May 2018, political parties and government organisations splurged RM671 million on advertisements in traditional media, with their ad buys making up 13% of the year's total ad spend.
For MCIL — which is listed on Bursa Malaysia and the Hong Kong Stock Exchange (HKEX) — profitability in recent years have been heavily dependent on its travel agency business, amid shrinking ad sales. The integrated group runs a printing and publishing business in Malaysia and other Southeast Asian countries, Hong Kong, Taiwan and North America, as well as travel and travel-related services.
In Malaysia, MCIL owns the majority of Chinese newspapers — Sin Chew Jit Poh, Nanyang Siang Pau, China Press and Guang Ming Daily.
"MCIL has relied on its travel business, which offers tour packages to mainland Chinese such as retired government officers who engage traditional touring agencies for their travels. This revenue stream has dried up for now. However, we are forecasting that its travel segment can only be profitable again in FY3/23F, thus the upside for the stock hinges on how quickly the global tourism industry can reopen for business," says Kamarul, who has ascribed an "add" call to the stock, with a target price of 20 sen.
Meanwhile, MCIL issued a profit warning on Feb 5, saying that its quarterly earnings will more than halve for its third quarter ended Dec 31, 2020 (3QFY2021). Its unaudited consolidated financial results announcement for the nine months ended Dec 31, 2020, is expected to be published in late February.
In exchange filings, the media group says its profit attributable to owners for 3QFY2021 is expected to be in the range of US$1.2 million (RM4.88 million) to US$1.5 million, compared with US$3.4 million in the previous corresponding quarter.
This will be the third consecutive profit warning that MCIL has issued in FY2021, which is required of companies listed on the HKEX when a significant deterioration is expected in their financial results.
MCIL attributed the poorer performance mainly to the Covid-19 pandemic, which has restricted economic activities and led to a significant decline in the group's tour business and advertising revenue.
Even so, CGS-CIMB is hopeful of an upside for the stock as soon as the global tourism industry can reopen. It has ascribed "buy" calls on MCIL, Media Prima and Star Media Group, with target prices of 20 sen, 61 sen and 50 sen respectively.