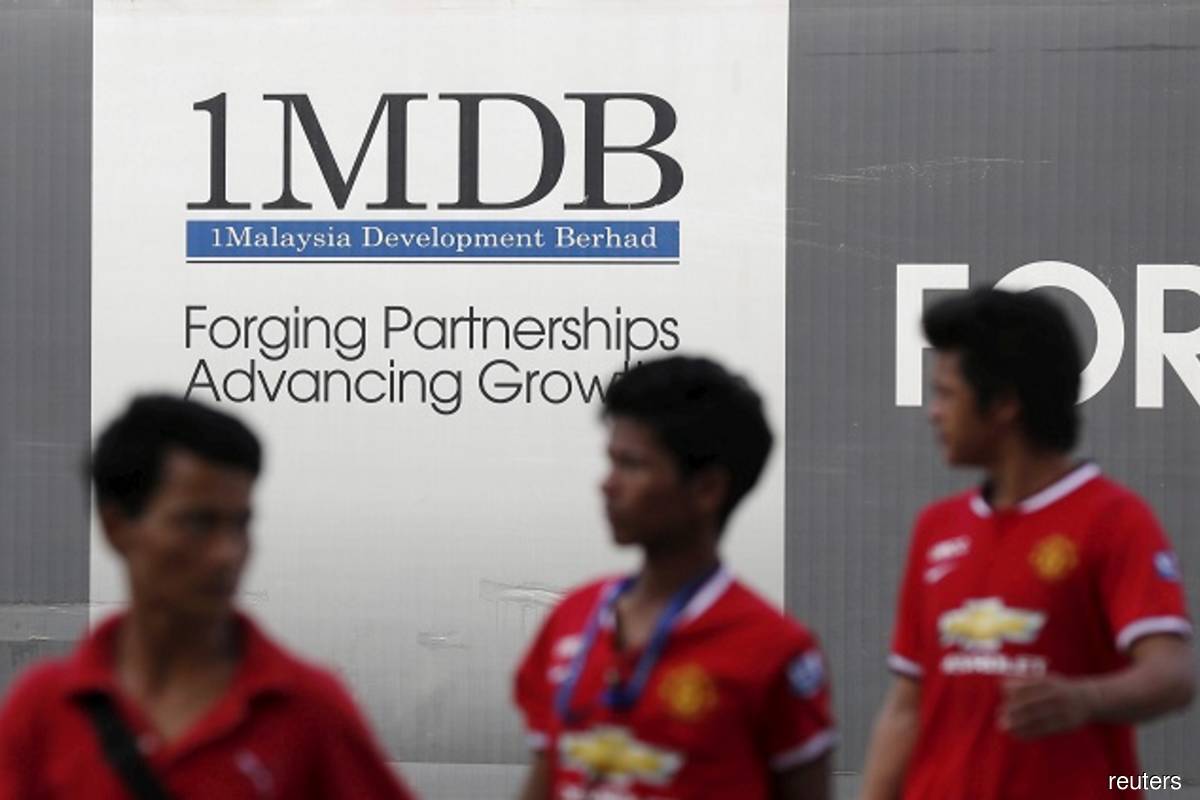 KUALA LUMPUR (Sept 6): The prosecution today began its submissions at the High Court in its bid to forfeit US$340 million of alleged 1MDB money from Saudi national Tarek Obaid and others, despite on-going negotiations for an out-of-court settlement.
As Deputy Public Prosecutor Budiman Lutfi Mohamed submitted along with Norinna Bahadun, Justice Datuk Ahmad Shahrir Mohd Salleh asked parties as to why PetroSaudi International Ltd or PSI (which is owned by Tarek), along with Clyde & Co (UK-based law firm) and Temple Fiduciary Services Ltd (which held the funds in an escrow account) were not represented in the proceedings.
Tarek was represented by Datuk Yusof Zainal Abiden, while PSI subsidiary PetroSaudi Oil Services (Venezuela) Ltd (PSOSL) was represented by Alex Tan.
Responding to the judge's question, Budiman, Yusof and Tan explained that Tarek owns PSI, and that the money in dispute is owned by PSOSL.
However, Justice Ahmad Shahrir instructed that the necessary papers should also be served on PSI, Clyde & Co and Temple Fiduciary for the sake of completeness.
The judge then ruled that submissions would resume on Oct 8 and 15, and also set Sept 27 for the court to update on the serving of the documents to PSI, Clyde & Co and Temple Fiduciary. The prosecution undertook to try and serve the legal documents on the three entities.
The parties have been trying to settle the dispute with Tarek since last October. Meanwhile, the US government has also filed a separate action to recover the US$330 million disputed funds from PSOSL.
Malaysian prosecutors had named Tarek, PSI, PSOSL along with Clyde & Co and Temple Fiduciary as respondents in the forfeiture action, where the funds are held in an escrow account.
Forfeiture follows charges on Tarek
The forfeiture action comes after Malaysia levelled charges in February last year on Tarek, PSI director Patrick Mahony, along with fugitive Malaysian businessman Low Taek Jho — better known as Jho Low — for engaging in a criminal conspiracy involving former prime minister Datuk Seri Najib Razak and 1MDB.
According to the charge sheet, the criminal conspiracy involved the commission of an offence by Najib using his position as prime minister, finance minister and 1MDB advisory board chairman to seek gratification for himself involving a monetary sum of RM60.63 million.
Malaysian Anti-Corruption Commission (MACC) investigating officer Mohd Afiq Abdul Aziz, in his affidavit in support of the forfeiture application, claimed that the disputed funds were from 1MDB-PetroSaudi Ltd in 2010, when 1MDB pumped in US$300 million to that company, of which US$185 million went to PSOSL. 1MDB-PetroSaudi is a joint venture between 1MDB and PSI.
Afiq said 1MDB was supposed to receive ownership of PSOSL, according to former 1MDB CEO Datuk Shahrol Azral Ibrahim Halmi, but Tarek and former 1MDB executive director of finance Terence Geh allegedly acted on behalf of 1MDB International Holdings and 1MDB to execute a deed of termination dated April 8, 2014 to relinquish PSOSL's rights to Tarek.
Malaysian prosecutors claimed that Geh had acted fraudulently and hence, whatever PSOSL received should be given to 1MDB and the country.
It was reported on Sept 17 last year that the US Department of Justice (DOJ) had also filed a similar application to seek US$300 million in additional assets allegedly associated with the multibillion-dollar 1MDB scandal, which it had traced to the escrow account in the UK.
Besides the forfeiture action on Tarek by Malaysia and the US, it is understood that the UK and Switzerland have also filed claims on the Saudi national.
In May, 1MDB also filed a suit against Tarek, PSI, its former director Patrick Mahony, Deutsche Bank, Coutts & Co (Switzerland) and JP Morgan (Switzerland), as defendants.
1MDB cited negligence, breach of contract, conspiracy to defraud and dishonest assistance, where it is seeking US$1.11 billion from Deutsche Bank, US$1.03 billion from Coutts & Co plus interests, US$800 million from JP Morgan and interests on the sum, and US$1.83 billion from the two PetroSaudi companies and Tarek, plus interests and US$153 million from Mahony.
This resulted in the total quantum sought to be US$4.923 billion. Tarek and PetroSaudi are alleged to be responsible for the 1MDB PetroSaudi venture and transfers to Good Star Ltd, an entity owned by Jho Low as testified in the 1MDB trial.
Read also:
PetroSaudi subsidiary says there's new development, seeks adjournment of forfeiture hearing 
1MDB files multibillion-dollar suits against Deutsche Bank, Coutts, JP Morgan, Wong & Partners and others