This article first appeared in The Edge Financial Daily, on June 23, 2017.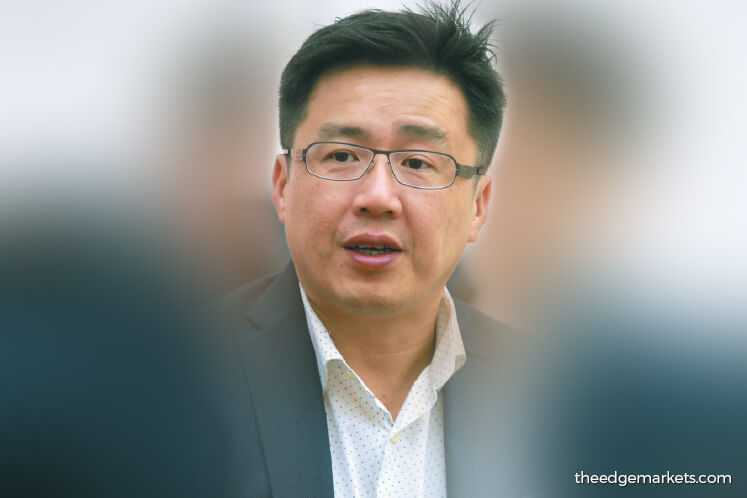 KUALA LUMPUR: JAKS Resources Bhd, whose profitability was dragged down by its loss-making property division in the financial year ended Dec 31, 2016 (FY16) and first quarter ended March 31, 2017 (1QFY17), said it would take some time for the division to start bearing profits.
Its general manager of corporate strategy Elaine Tai said the group is "trying our best" to attract the right tenants and drive traffic, particularly to its Evolve Concept Mall in Ara Damansara, Petaling Jaya (PJ), amid the challenging property market.
"The Evolve Concept Mall was opened in late-2015. So, it is less than two years old today. Generally, shopping malls take some time to reach a certain stage where it will start to generate profit. Plus, there is an oversupply situation where the retail space is concerned," she told reporters after its annual general meeting yesterday.
"Nevertheless, we are trying our best to bring in the right tenants to fill up the mall and to drive traffic there. With the opening of the [Ara Damansara] LRT (light rail transit) station, it makes it more convenient for people to travel to the mall, but we are doing more to improve its occupancy," she added.
Tai said while losses from the property division, which has been affected by the market slowdown as well as higher operating and financing expenses and depreciation charges from the full operation of the Evolve Concept Mall, will "linger for a while", the group hopes losses will be reduced in the coming quarters.
JAKS Resources senior general manager of corporate strategy Steven Ang said the group maintains its intention to sell off the Evolve Concept Mall "if the price is right" and that talks with interested buyers are still ongoing.
"The market, as it is, is very tough as shopping malls in the Klang Valley are mushrooming. Our intention [of selling the mall] remains the same ... if the price is right. Discussions with interested parties are still ongoing," Ang said.
"You can challenge the planning part, but the planning to have the mall was brought up some eight years ago, when there weren't many malls in the Klang Valley at the time. But all of a sudden, [many other property] companies started coming up with the same product, leading to the excess supply which we see in the market today," he explained.
Nevertheless, the group has no intention of exiting the property development business and will only consider its options upon completion of its Pacific Star mixed development in Section 13, Petaling Jaya.
"If you look at what we have — the Evolve Concept Mall, Pacific Star and an undeveloped land in USJ 1 — with no replenishment of land bank — you would naturally assume that [this division] is not moving forward," Ang said.
He noted that however, unlike bigger property players, JAKS Resources regards itself as a niche player. It will not be overly optimistic about the market until it sees "a clearer dynamic in this segment for companies like ourselves".
"Property developers generally keep buying land to build more properties. As for us, we need to complete our projects first before thinking about how to move forward," he said.
On its construction division, which is the largest contributor to the group's revenue partly on the success of its Vietnam engineering, procurement and construction project, Ang said its major shareholders have requested for it to look into expanding further regionally, particularly in Myanmar.
"We can explore. There are risks and rewards to exploring other countries within the region. Though we are familiar with Vietnam, which means lower risks, we are keen to explore the feasibility of [working on a new project] in Myanmar," he added.
Based on its 2016 annual report, the construction segment contributed RM440.9 million or 69.7% of the group's revenue in FY16.
Net profit contracted to RM736,000 in FY16 from RM41.47 million in the previous year, while revenue improved from RM461.18 million to RM640.38 million.
For 1QFY17, JAKS Resources recorded a net profit of RM7.54 million versus a net profit of RM1.07 million a year ago. Revenue climbed to RM154.79 million from RM122.81 million in 1QFY16.