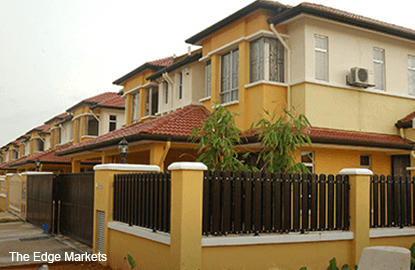 KUALA LUMPUR (Feb 24): The property prices in East Malaysia is expected to drop in the third quarter or fourth quarter of 2017 if the slowdown in the market persists, said property valuer and estate agency Taylor Hobbs principal consultant Liaw Lam Thye.
The weak market sentiment, the decline in both property transaction value and volume, slower absorption rate, tight lending environment, higher construction cost due to the weak ringgit and high real property gains tax have contributed to the lacklustre property market in Sabah and Sarawak, he said at the 10th Malaysian Property Summit 2017 yesterday.
His presentation at the summit, which was organised by the Association of Valuers, Property Managers, Estate Agents and Property Consultants in the Private Sector Malaysia, was entitled "Regional market performance and outlook — Sabah and Sarawak".
According to his presentation, the transaction volume and value of properties in Sabah dropped 27.2% and 20.6% in the first half of 2016 (1H2016) from 1H2015.
In the same period, Sarawak recorded a decline of 15% in transaction volume and 16.8% drop in transaction value.
Liaw said the market had slowed down further in 2H2016, and the decline has just started to take place.
"We have yet to see any substantial decline, but if the market continues to be weak, the property prices will start to drop," he said.
He added that the drop in property prices will probably happen in 3Q2017 or 4Q2017 as the environment is getting tougher going forward.
"The outlook for the property market remains pessimistic in the short to medium term, but low and medium-cost housing developments and niche projects will still do well," he noted, adding that the market activities will mainly be in the residential sector and shophouse/shopoffice developments.
Meanwhile, he pointed out that there are growth areas in East Malaysia that are worth keeping an eye on, such as the southern part of Kota Kinabalu as the area has a lot of ongoing infrastructure development, such as the Pan Borneo Highway.
"Developers can tap into the tourism industry by building projects that cater to Airbnb business owners, but this kind of developments have to be built at the right location," he added.