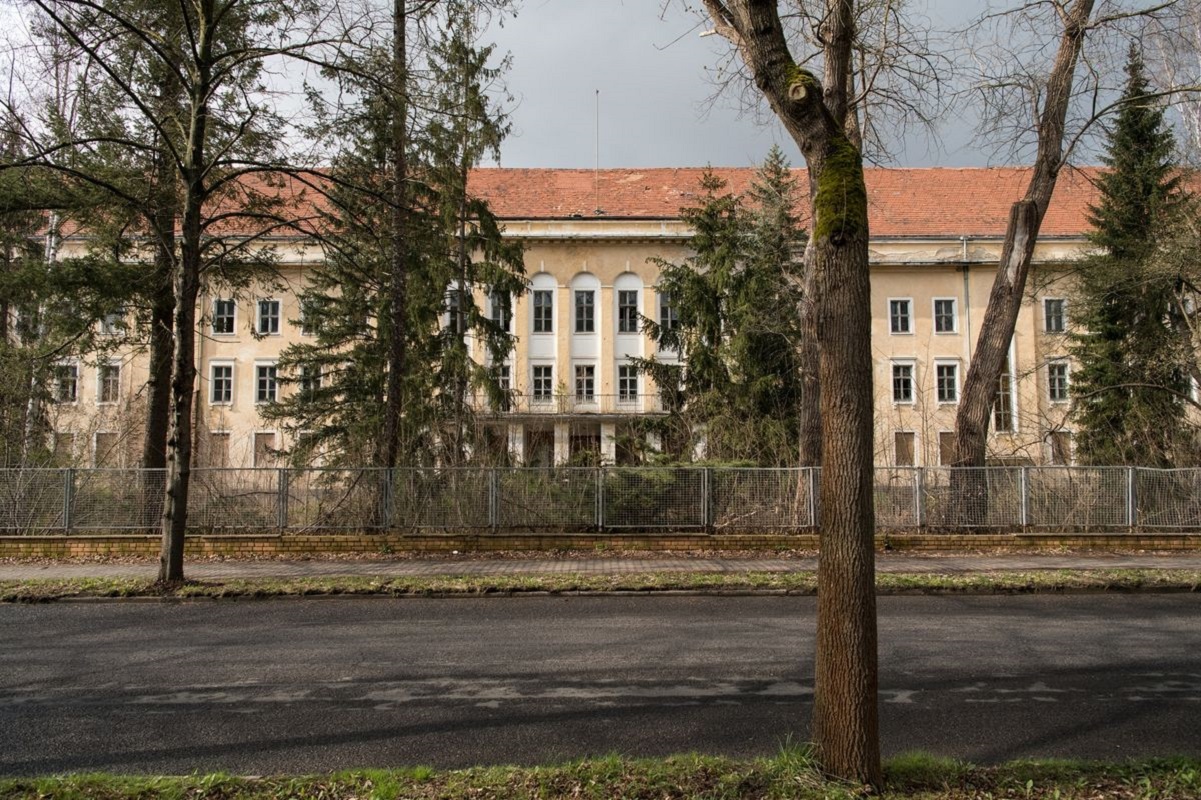 The pitch was as compelling as it as was dramatic: A German-born son of a British army officer would transform old monasteries, historic military sites and castles into gleaming apartments. Potential investors would get double-digit returns after two to five years, with Germany's reputation as a safe place to do business providing additional reassurance.
SYDNEY/BERLIN/SEOUL (May 12): The pitch was as compelling as it as was dramatic: A German-born son of a British army officer would transform old monasteries, historic military sites and castles into gleaming apartments.
Potential investors would get double-digit returns after two to five years, with Germany's reputation as a safe place to do business providing additional reassurance. 
The reality was very different.
Today, investors in the UK face losses of more than US$418 million. In South Korea, it's US$436 million. Add in Singapore, Ireland and elsewhere — and the best estimate is more than US$1 billion has been wiped out around the world.
After operating since 2008, the real estate company at the centre of the scandal filed for bankruptcy last year. Investors are now questioning whether any of it — from the early returns to the developments displayed in slick marketing material — was real. 
In March, German prosecutors raided the home of the company's founder, Charles Smethurst, and the offices of a related business — part of an ongoing criminal investigation into allegations of fraud amid suspicions the business was a Ponzi scheme. Authorities in South Korea, Singapore and the UK have also initiated inquiries. Questions have been asked in the Irish parliament. 
No charges have been filed. Through his lawyer Gerhard Strate, Smethurst said he's cooperating with the investigation and declined to comment on any specific questions or allegations.
The offering by Smethurst and his German Property Group — formerly known as Dolphin Trust — tapped into a growing interest in cross-border and alternative assets. Zoom calls and online trading platforms have eroded traditional geographical constraints for individual investors, opening up new tools for diversification and higher returns, but also making due diligence more challenging.
As interest rates have plunged, professionals have ploughed more and more money into alternative asset classes like property, and retail investors, particularly retirees, have followed suit. 
Online and through middlemen, GPG's offering was characterized as a safe option, according to marketing documents seen by Bloomberg. Investors received detailed financial information, sometimes including project-specific projected cash flows. GPG offered site tours to those able to visit Germany.
The money was gathered in the form of loan agreements. But the fund operated in a regulatory blind spot. In Germany, its focus on debt meant the nation's financial regulator, BaFin, didn't supervise its activities, according to a person familiar with the regulatory process.
Since the investors were almost entirely overseas, that also meant investor-protection groups within the country didn't pay much attention. Foreign authorities didn't have jurisdiction over the company either. In most countries, loan-notes aren't regulated products despite the increasing number of retail investors getting into the market. 
"As far as the regulators go I'm absolutely incandescent with rage," said Mark Hambling, a 59-year-old British retiree now living in Portugal, who is leading a group of about 2,000 GPG investors in their call for redress. He says he put in some £800,000 (US$1.1 million). "That should have been the kids' inheritance."
Initially, all was well. Hambling got four years of interest payments that were paid on time. On the other side of the world, David Law — a Singapore-based retiree — said his wife earned 24% on her initial US$29,000 investment after two years. "That made me feel more confident," said Law, who then invested US$22,500 in 2016, following a pitch from a salesperson at local investment firm Shenton Holdings. "That was the carrot."  
In 2018, a private banker at South Korea's Shinhan Bank convinced Im Won-Hyo, 62, to invest US$178,000 of severance pay earmarked for his daughter's upcoming wedding and house rental deposit. "I have never even invested in a stock market," he said. "I was suspicious but they said they'd visited the site five times."
An affiliate of the bank said it relied on third-party due diligence and legal advice in its assessment of the products. "We believe we would not have reached this point if the fund manager, issuers and developer had operated as normally expected," it said in a statement. It acknowledged that it had been to Germany five times, "but the purpose of the business trips was to visit the property site and participate in events, rather than due diligence."
In 2018, investors in both Europe and Singapore reported problems getting their capital and promised interest back. In Singapore that August, Smethurst promised to make things right, according to letters seen by Bloomberg. Almost a year later, GPG sent Singapore investors a restructured payment plan. None of the Singapore investors Bloomberg spoke to got any of these payments.
By the time GPG filed for bankruptcy in Bremen, Germany — in July 2020 — it was engulfed in chaos. The court-appointed liquidator hired EY Germany to perform an initial assessment of the company. According to a copy of the report seen by Bloomberg, EY discovered GPG encompassed more than 200 individual companies from Germany, to the Cayman Islands to Singapore entwined in a complex web of relationships. 
Agents who introduced investors to the company received commissions of over 15%. The company had transferred millions of euros as loans or direct payments to some of Smethurst's family, the report said. EY declined to comment.
Perhaps most worrying to investors who believed their money was backed by real assets, the property portfolio was murky at best. The administrators have yet to ascertain how many properties GPG even owned, a spokeswoman for the administrator said. 
Of those which have been identified many are far from what was advertised. For instance, several are in poor, remote areas which would be unlikely destinations for luxury flats. An expert report prepared for the creditors committee and seen by Bloomberg suggests those identified would only be worth about US$181 million. 
Lim Jin Sung, an attorney at Hannuri Law Firm in Seoul, says his two clients invested a total of 10.2 billion won (US$9 million) in deals offered by Hana Bank, ostensibly for the redevelopment of 10 lots, including a vast former printing house close to downtown Leipzig. Last year, they learned that nine were empty without any prospect of planning permission. GPG's problems began before the pandemic, and German prosecutors say they don't think Covid-19 had an effect on its development plans.
In April 2021, Bloomberg visited three other sites identified from contracts and marketing brochures shared by Asian investors in Werder, Zossen — both old East German towns which have become increasingly popular with middle-class families — and Salzgitter. All seemed abandoned. 
What especially irks investors is that when professionals dug more deeply, there were warning signs. The South Korean arm of Taiwan's Yuanta Securities sold one two-year tranche of products to clients in 2017. Two years later, when considering offering it again, it asked the fund distributor for details of the actual collateral and evidence of real estate register charges. When nothing was forthcoming, it pulled the product, a spokesman told Bloomberg. 
In South Korea, investors who bought products through regulated finance firms including Shinhan, Hana, NH Investment & Securities and Woori Bank may recoup some of their losses, eventually.
Shinhan and Hana have offered clients provisional payments of 50% of principal while they wait to see whether they'll recover any money from the German bankruptcy filings. Both said they were committed to protecting customers. Hana said it is trying to recoup what money it can from the sale of real estate assets.
NH Investment declined to comment. Woori Bank said it's working to protect its customers' interests.
Lawyers for investors filed formal complaints with the country's prosecutors against Shinhan Investment and Hana Bank, two of the biggest sellers of the fund, calling for criminal investigations.
Elsewhere in the world, there're few places for investors to turn. In Singapore, the major entry for retail investors came via Shenton Holdings and Shenton Wealth Holdings. Shenton Wealth is no longer trading and Shenton Holdings didn't return calls and emails seeking comment.
Shenton wasn't regulated by the Monetary Authority of Singapore. In 2015, it was put on an investor watchlist warning the public that it might wrongly be perceived as licensed or authorized. A Singapore police spokesperson said it was looking into complaints investors have filed against Shenton.
Like in Singapore, UK and Irish investors who put their money in through unregulated firms aren't covered by official compensation schemes. While they're pushing the regulator to investigate how money sourced from middlemen made its way through the mainstream financial sector, for many their best chance of getting money back hinges on the German insolvency process.
"When we invested, the worst case scenario looked like we'd end up with a building we didn't really want," Hambling said. "Now it looks like the assets could be worth dilly squat." 
For some, the losses haven't stopped. The UK's Financial Conduct Authority recently issued a warning about scammers targeting GPG's stranded investors, promising to unlock some of the missing money. One claims to be interested in buying outstanding investments in GPG. At some point they ask for a fee — to be sent by wire to Malaysia.