This article first appeared in The Edge Financial Daily, on January 4, 2019.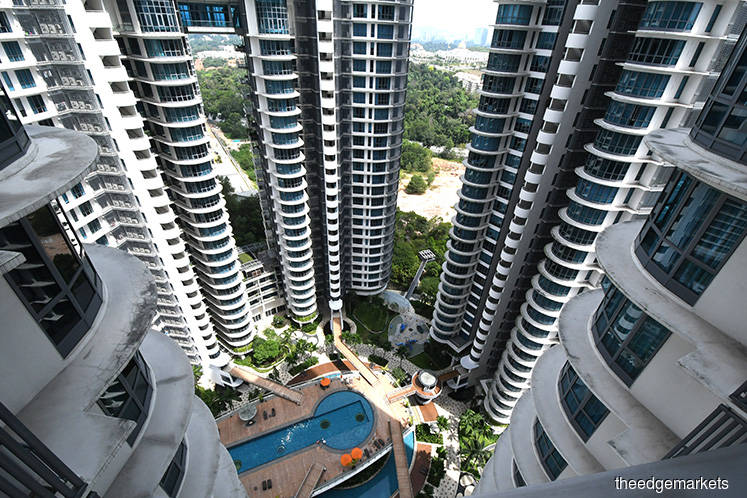 KUALA LUMPUR: The domestic property market is projected to remain soft in 2019, as the issues of oversupply in certain segments and tighter lending are expected to continue to plague the market.
The softer market was reflected in the third-quarter financial performance of property players last year, with many developers posting lower-than-expected results.
MIDF Research analyst Jessica Low Tze Jing said earnings of companies in the property sector were largely disappointing as seven out of nine companies under coverage reported earnings below expectations on slower progress billings. This included S P Setia Bhd, which reported an 81% drop in net profit for the quarter ended Sept 30, and UEM Sunrise Bhd (with its net profit down 85% year-on-year [y-o-y]) and Mah Sing Group Bhd (down 30%).
"New property sales from local projects were subdued in the third quarter as buyers adopted a wait-and-see stance prior to the Budget 2019 announcement. Property companies with exposure to overseas projects saw their new property sales cushioned by launches of overseas projects," she said, expecting new property sales to have remained slow in the fourth quarter of 2018, before picking up in 2019 as homebuyers may defer their buys to 2019 to take advantage of the stamp duty incentive which was announced in Budget 2019. Buyers may take a wait-and-see stance as the government urges developers to reduce selling price of their properties by 10%, she added.
She downgraded the sector to "neutral" from "positive" in a Dec 17 note as she expected an escalating inventory for the property market.
"Our top picks for the sector is UOA Development Bhd as we like its strategy of launching urban-based affordable priced properties in [the] Klang Valley and its attractive dividend yield of 7%. We also like S P Setia as its valuation is undemanding, trading at a 39% discount to net tangible assets per share of RM3.63," said Low. Public Investment Bank (PublicInvest), meanwhile, said it is unlikely for the property sector to recover any time soon. It expects demand to remain soft amid issues of affordability and financing.
"We believe sector headwinds are still prevalent with recovery not likely in the near term due to a difficult trading environment," it said.
While the government's property-related initiatives — which include the construction of more affordable housing units, a rent-to-own scheme and the provision of affordable rented homes — may be able to raise homeownership among the low- and middle-income classes, PublicInvest expects the measures to have a muted impact on the industry. It does not think the proposed increase in stamp duty and real property gains tax will help improve transactions much.
But it noted the pace of decline in property transactions had been slowing down in recent years, and pointed to the 3% y-o-y drop in 2017 of the total number of property transactions in Malaysia, compared with the 12% y-o-y decline recorded in 2016. Meanwhile, it said the trend in home price growth turned negative in the first six months of 2018, following the price growth moderation seen over the past few years.
"In 2017, prices grew 6.4%, marking the fifth consecutive year of declining growth since the highest growth of 13.4% in 2012. We believe property prices will continue to be flattish at best in the near term," said the firm in a Dec 14 note. Similarly, AmInvestment Bank analyst Thong Pak Leng said the property sector is lacking strong economic growth and easing of lending policies.
"We do not expect earnings surprises over the next 12 months as properties are not fast-moving consumer goods and will take some time to recover. Despite positive numbers of new sales recorded by developers for the first nine months of 2018, these numbers will take at least two to three years to be fully recognised in terms of revenue," he said in a Dec 13 note. Thong said the firm's top picks for the property sector include Sunway Bhd on account of its generally well-received units and diversified income base, as well as Eastern & Oriental Bhd for its prime land bank, strong take-up rates for its new launches and its ability to clear unsold units.