This article first appeared in The Edge Malaysia Weekly, on December 28, 2020 - January 10, 2021.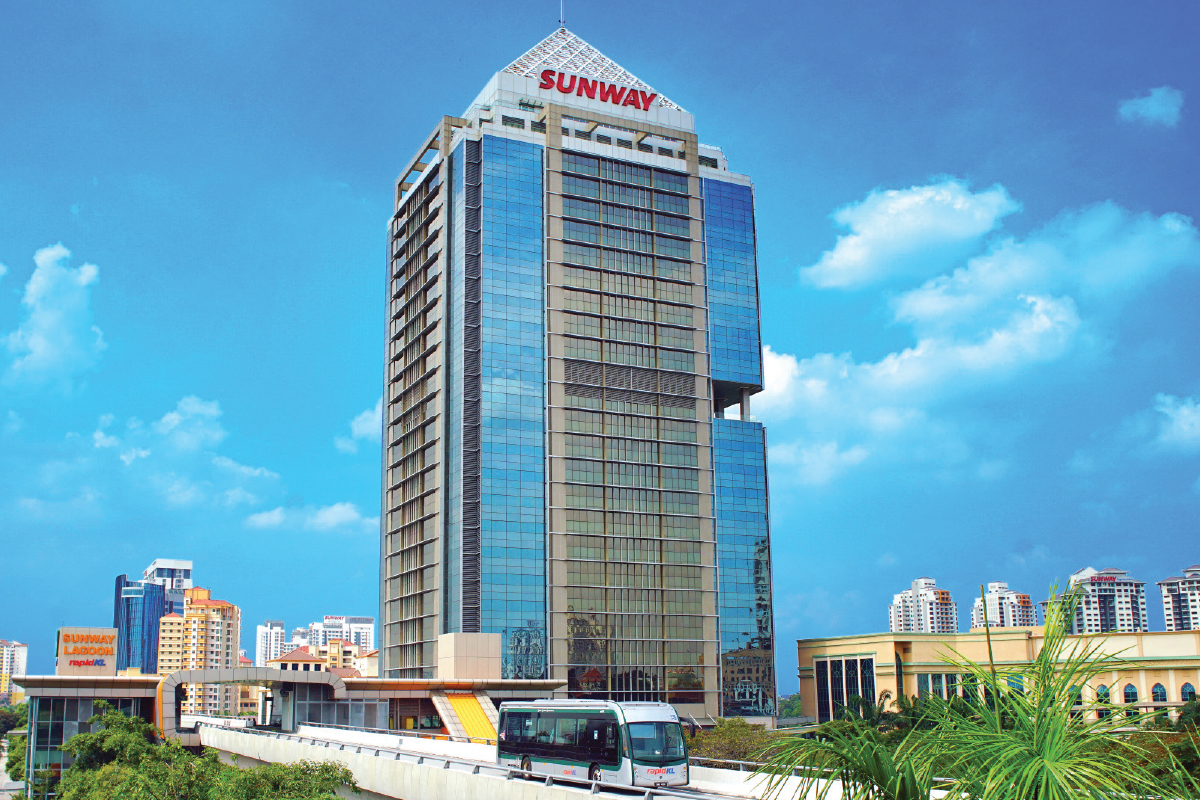 WHAT a year it has been for the property industry. It saw a sharp dip in both volume and value of transactions in the commercial, industrial, agriculture and development land segments in March and April, when the country observed a partial lockdown due to the Covid-19 pandemic, before picking up in May when the Movement Control Order was eased.
Although the market remained soft throughout 2020, there were targeted investments and trends not previously seen.
"I didn't expect the market to come to a halt in 2020. Certainly, this is an unprecedented crisis and no one would have foreseen this to take place at such a magnitude," CBRE | WTW group managing director Foo Gee Jen tells The Edge.
Selected sub-sectors of the property industry thrived this year and the current environment is conducive for investors on an expansionary mode, he says. This will lend support to the property market in the short to medium term.
More importantly, 2020 has brought about a new realisation that has opened up new economic opportunities for years to come, says Foo. The crisis has accelerated the need for strategic improvements, from micro-level enhancements such as technological adoption to macro-level reinforcements in relation to business planning and portfolio management.
Siva Shankar, CEO of real estate agency at Rahim & Co, is pleasantly surprised that large deals did take place and that the pandemic did not scare away serious investors and developers. "Although the pandemic threw the market into somewhat of a tailspin, the overall reaction was not as severe as we had expected it to be. Significant deals did take place, especially for well-placed properties with potential. But there were much fewer deals in totality, with both volume and value decreasing significantly," he says.
Siva points out that while the second half of the year is expected to show some much-needed improvement in transactions, it is unlikely to be achieved because of the third wave of Covid-19 cases and the subsequent partial lockdown in several states.
Savills Malaysia deputy managing director and head of capital markets Nabeel Hussain observes that deal activity during the year was opportunistic as "most investors were unwilling to even consider commercial assets that hadn't been marked down by at least 10% to 15% from 2019 valuations (excluding industrial assets)".
As in previous years, The Edge reached out to real estate agents to provide their list of top 10 property deals in 2020. In addition to Foo, Siva and Nabeel, the participants included JLL Property Services (M) Sdn Bhd country head YY Lau, ExaStrata Solutions Sdn Bhd CEO and chief real estate consultant Adzman Shah Mohd Ariffin, and Knight Frank Malaysia managing director Sarkunan Subramaniam.
One of the things real estate experts have observed this year is the active transactions by real estate investment trust (REITs), a marked jump in glove manufacturers buying land for expansion and a keen interest in industrial assets.
"Investment activity was targeted, which is why we have such clear themes this year. Most years we don't, and investment transactions tend to be more broad-based," says Nabeel.
Citing the oversupply in the office sub-sector and the Covid-19 impact on future demand for space, he notes that most investors shied away from office space, with most notable transactions being sponsor injections of assets into REITs, or the sales of older, near-obsolete office buildings planned for conversion to other uses or for redevelopment.
JLL's Lau points out that during the year, Malaysian companies remained confident about the property sector. She notes that there has been considerable interest from international players despite the travel restrictions. "In fact, throughout the year, JLL managed to close several significant deals involving international investors," she says.
However, the property experts agree that major hotel and retail asset transactions were lacking this year. "Transaction volume has reduced drastically, especially in the hospitality and retail segments, as investors became more prudent in assessing the potential risk and challenges brought about by the Covid-19 outbreak," says Lau.
But that does not mean there was no interest. Knight Frank's Sarkunan expresses his surprise over the interest shown by investors in hotels assets even during the pandemic. He attributes this to expectations that there will be undervalued hotels coming into the market.
Office REITs stand out
Property deals involving the sale of office buildings to REITs were pronounced this year and all six estate agents found the injection of assets by their respective sponsors into the REITs as significant. These deals included the disposal of UOA Corporate Tower in Bangsar South by UOA Development Bhd to UOA REIT for RM700 million, the sale of The Pinnacle Sunway by Sunway Bhd to Sunway REIT for RM450 million, and the disposal of Menara Guoco to Tower REIT by GuocoLand (M) Bhd for RM242 million.
Noting that the REITs were seen as active in the acquisition of office assets, CBRE | WTW's Foo points out that the total value of these office REITs was sizeable at RM1.4 billion while ExaStrata's Adzman notes that these deals "reflected good potential returns on Malaysian commercial properties".
The UOA Corp Tower made it to Knight Frank's Sarkunan's top 10 list in 2020 because it was the "largest office transaction". He also chose The Pinnacle Sunway because while the market was under pressure, it still maintained a yield of 6.3%.
"For some companies, in order to sustain cash flow, we saw transactions involving the sale of buildings from the developers to their REIT arms [and thus] benefiting from having the funds [come] from the public/investors to support the asset. We see examples of this in the case of UOA Corporate Tower and The Pinnacle Sunway," says JLL's Lau, adding that the office sector has remained resilient and this is in line with JLL's findings that offices are considered to be a defensive asset.
Rubber glove maker 'cluster'
The increase in demand for rubber gloves due to the pandemic saw rubber glove manufacturers buying land to add capacity. Five out of the six real estate agents interviewed felt that the industry's deals were significant.
"As one of the few thriving industries in 2020, a number of rubber glove manufacturers embarked on expansion plans, collectively accounting for close to RM500 million worth of land transactions, primarily in the southern Klang Valley region," says CBRE | WTW's Foo.
The deals include Hartalega Holdings Bhd's purchase of 95 acres in Tanjung Industrial Park, Kuala Langat, from Bonus Essential Sdn Bhd for RM263 million and 60.57 acres in Labu, Sepang, for RM158.3 million. Rival Supermax Corp Bhd bought 4.96 acres in Bukit Raja, Klang, from Bandar Setia Alam Sdn Bhd for RM73.49 million.
"Covid-19 has created a supercharged demand for rubber gloves, with many glove manufacturers seeking to rapidly expand production capacity. We expect more of these manufacturers to continue their purchasing activity as they expand to take advantage of the pandemic," says Rahim & Co's Siva.
"Supermax has obviously benefitted from the pandemic due to its production of latex gloves and is able to offer a generous price to acquire the land in Bukit Raja for its new [operations] HQ," says Adzman, adding that in the current market, RM340 per sq ft is a generous price.
Property developer Mah Sing Group Bhd emerged as a new entrant in the rubber glove industry this year, taking a 15-year lease on a piece of industrial land and building in Ladang Sungai Puloh, Kapar, measuring 313,548 sq ft, for the production of rubber gloves. "Mah Sing continues to demonstrate its versatility by investing in glove manufacturing," Nabeel says of his selection.
City centre deals
The sale of Lanson Place and Kondominium 8 Ampang Hilir in Kuala Lumpur made it into five of the six real estate agents' top picks. Paramount Corp Bhd bought the assets sited on 4.54 acres of freehold land from Singapore-based Wing Tai Holdings Ltd's subsidiary DNP Jaya Sdn Bhd and Seniharta Sdn Bhd for RM243.8 million. Paramount plans to redevelop the site into a premium high-rise residential development with a gross development value of RM863 million.
Siva says well-located properties still command premium demand from developers at fair prices. Sarkunan concurs, saying that the deal "shows demand for redevelopment sites in Ampang Hilir for condominium development".
During the year, Boustead Properties Bhd sold 2.93 acres of land in Jalan Cochrane to Binastra Synergy Sdn Bhd for RM138 million. "This deal was done in the middle of the first wave and the initial lockdown, when sentiment was at its lowest and no one knew what to expect," says Siva, adding that the deal worked out as "the buyer did not flinch and expressed his determination to continue with the sale".
Adzman deems the deal significant as "the price achieved was fairly good as the site is located in the outskirts of the city".
Investment in industrial properties
Like in the past couple of years, industrial real estate continued to be on the radar screen of investors.
Four of the six property experts ranked the sale of Western Digital Sdn Bhd's factory in the Sungei Way Free Trade Industrial Zone in Petaling Jaya to Taiwan's Wistron Corp as a top 10 deal. The 11-acre site, with 500,000 sq ft of built up, was sold for RM120 million.
"The transaction reflects that the pandemic has had minimal effect on the industrial market in general," says Siva.
Knight Frank's Sarkunan, whose firm brokered the deal, says "it was the largest industrial deal in Selangor" and it brought Wistron's foreign direct investment (FDI) into the country.
For Lau, the purchase by Wistron signifies an ongoing interest from international investors.
Nabeel's reason for selecting the Western Digital sale is because "it represents a continuation of the trend whereby the original industrial owners of PJ sites (especially in Sections 13 and 19) move their production facilities out of urban areas and into less densely populated areas like Subang and Puchong, and in some cases, even to the neighbouring state of Negeri Sembilan".
Siva agrees. He expects the trend will continue as land prices continue to increase in prime locations. "We believe this is indicative of industrialists unlocking the value of their current premises in prime locations such as Petaling Jaya."
An example is Dutch Lady Milk Industries Bhd moving out of its current manufacturing site in Petaling Jaya's Section 13 to its new home in [email protected] in Negeri Sembilan. Dutch Lady bought the 32.59 acres of freehold industrial land from Pelaburan Hartanah Bhd for RM57 million.
Rahim & Co's Siva says industrial properties with good tenant covenants and strong leases continued to attract strong demand from investors. He cites the example of Axis REIT purchasing the tenanted warehouse in Shah Alam's Seksyen 15, measuring 10.4 acres with a net lettable area (NLA) of 285,249 sq ft, from Axis Development Sdn Bhd for RM95 million. "This deal was bought together with a rental yield of 6.5%, which gives a good return for an industrial investment," he adds.
The purchase of a logistics warehouse in Pelabuhan Tanjung Pelepas, Johor, for RM402.5 million by Mapletree Logistics Trust Management Ltd from Trinity Bliss Sdn Bhd, an 80:20 joint-venture company of Mapletree Investments Pte Ltd and Itochu Corp, was highlighted by Sarkunan as noteworthy as it was potentially the largest industrial deal.
"The global push towards investments in logistics began a few years ago, but the pandemic has really highlighted the importance of this sector. While the likes of the Employees Provident Fund (EPF) and Permodalan Nasional Bhd (PNB) have been investing in logistics in Europe for some time now, this year has seen them, including Kumpulan Wang Persaraan (Diperbadankan) (KWAP), make major moves into the sector domestically," says Nabeel.
KWAP, PNB and the AREA Group of Companies will develop 220 acres in Kota Seri Langat, Selangor, into an industrial and logistic hub with a gross development value of RM1.4 billion.
Land banking activities
Apart from Binastra's land acquisition in Cheras and Paramount's land purchase in Ampang Hilir, there were several other land sale and purchase agreements signed this year.
Packaging materials manufacturer and property developer Scientex Bhd bought two large tracts of land this year, which did not go unnoticed by four of the six property experts.
"Despite the perceived weak market conditions, developers are still active in the market. We note developers taking the opportunity to increase their land bank and portfolio," says JLL's Lau.
She highlights Scientex's land purchase in Melaka, noting that it was one of the largest recent transactions in the state. The group bought 1,357 acres of freehold land in Jasin for RM260.2 million from IOI Corp Bhd and GLM Emerald Industrial Park (Jasin) Sdn Bhd. "Significant land bank expansion by companies such as Scientex defies the popular perception of weak market conditions," she says.
In Pulai, Johor, Scientex bought 202.2 acres of land from Lee Pineapple Co (Pte) Ltd for RM185 million. "The series of land banking is in line with increasing agility among developers to engage in cross-state developments. It also suggests there is still appetite for large-scale township developments amid a soft market condition," says Lau.
AME Elite Consortium Bhd's purchase of 169.8 acres in Phase 3 of Southern Industrial & Logistics Clusters (SiLC) in Iskandar Puteri, Johor, from UEM Sunrise for RM434 million, also caught the attention of the property experts.
Lau considers the deal to be one of the largest recent transactions in Johor and points out that the state's industrial market has proved to be resilient with UEM and AME's collaboration for Phase 3 of SiLC.
"The SiLC land achieved a good price for industrial land at a time when there was a slowdown in Johor's property market," says ExaStrata's Adzman.
Up north, Ivory Properties Group Bhd purchased 4.89 acres of prime development land in Queensbay, Penang, from CP Landmark Sdn Bhd and August Line Sdn Bhd for RM142.79 million. "This deal proves that investors are still optimistic enough to acquire land in strategic locations for their land bank portfolio," says Siva, adding that this indicates Penang remains a favourite with developers for future developments.
This deal made it to Adzman's list as he believes "the Queensbay deal involves reclaimed land and had achieved a high price, which reflects the cost of the reclamation and reaffirms the place as a prime location in Penang. This deal also shows that land values in Penang are still holding despite the slowdown".
In Bentong, Pahang, Tropicana Corp Bhd purchased two pieces of freehold land measuring 308 acres next to its Tropicana Grandhill development for RM402.49 million to expand its land bank and enhance its property development profile in Genting Highlands.
Nabeel's table lists this deal because it is one of the largest land deals done this year between two high-profile companies. Moreover, he highlights that it is not often that we can see such land transactions take place in the Genting Highlands area.
Another deal considered compelling enough to make it to the top 10 deals of 2020 was the commencement of Bandar Malaysia in Kuala Lumpur. The project, which was cancelled in 2017, has been revived and is seeing some concrete progress.
Foo says IWH-CREC Sdn Bhd, which won the tender in April 2019, will commercialise and market Phase 1 of the 133-acre Bandar Malaysia master plan to qualified local and international strategic investors. "The revival of Bandar Malaysia, together with the string of infrastructure projects announced in the recent Budget 2021, will serve as a catalyst to the property market and overall economy," he adds.
Other deals that were selected include the sale of the 44-storey serviced residence block in the Bukit Bintang City Centre development for RM242 million by the 51:49 joint venture between Mitsui Fudosan (Asia) Malaysia Sdn Bhd and BBCC Development Sdn Bhd; Westports Holdings Bhd's purchase of 361.8 acres in Pulau Indah for RM393.96 million from its major shareholder Pembinaan Redzai Sdn Bhd; and Serba Dinamik Holdings Bhd's purchase of Teluk Ramunia Yard in Kota Tinggi, Johor, from Petronas Assets Sdn Bhd for RM320 million.
Also listed are PNB's sale of Menara MIDF in Kuala Lumpur to Singapore-based MES Group for reportedly RM140 million and Ivory Properties' purchase of Copthorne Orchid Hotel & Resort in Penang for RM75 million to develop a hotel and serviced apartments on the land.
Most anticipated deals in 2021
Property experts are hoping for a market recovery in 2021, but remain uncertain when it will happen.
"Market conditions were, and still are, uncertain. Buyers and sellers know that sentiment is weak and prices should be adjusted lower, but nobody seems certain by how much … The market won't fully recover until people start paying a fair price for assets again," Savills Malaysia deputy managing director and head of capital markets Nabeel Hussain tells The Edge.
"Overall, I am hopeful that economic recovery will be forthcoming in 2021, which will then inject confidence back into the property market," says CBRE | WTW group managing director Foo Gee Jen.
One development he hopes to see transpire next year is the sales of old factories in Petaling Jaya's Section 13. "Situated in a prime area within Petaling Jaya, the land has redevelopment prospects for commercial use and this presents an opportunity for the land value to be unlocked."
Dutch Lady Industries Bhd and National Aerated Water Co (KL) have put their land up for sale.
Similarly, Foo expects to see transactions of older office buildings in prime locations in the Golden Triangle of Kuala Lumpur. He says these buildings do "garner interest and could still be as attractive as newer office buildings". More similar transactions may be seen in the coming years.
Menara Affin in Jalan Raja Chulan in one such building. JLL Property Services (M) Sdn Bhd country head YY Lau hopes for news on the sale of this building owned by Boustead Holdings Bhd. She also wants to see the development of Phase 3 of Technology Park Malaysia in Bukit Jalil.
Meanwhile, Knight Frank Malaysia managing director Sarkunan Subramaniam is awaiting the completion of the sale of the Sheraton Imperial Hotel in Jalan Sultan Ismail, saying it will set a new benchmark for 5-star hotels in Kuala Lumpur. The hotel, owned by Rajawali Group and Marriott International, was placed on the market in May 2019.
Sarkunan is also eager to see how the recently launched Bandar Malaysia project will be able to attract foreign investors and bring it into the limelight.