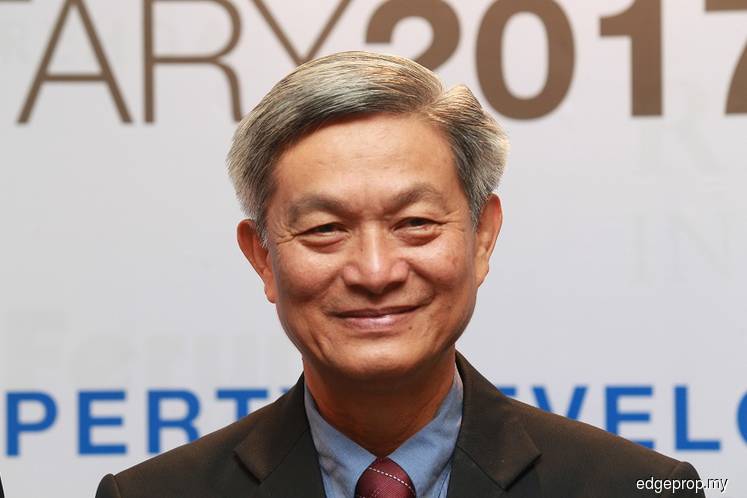 PETALING JAYA (March 8): Professor of economics at Sunway University Business School Dr Yeah Kim Leng expects real estate cooling measures to continue despite speculative demand evaporating, as affordability is still a concern.
In the presentation of his paper entitled "Economic Outlook for 2018 and Beyond" at the 27th National Real Estate Convention held in Petaling Jaya today, Yeah said he believes the cooling measures will be continued.
"Speculative demand [in real estate] has evaporated but no major correction is expected as the overall Malaysian economy remains healthy," he said.
He also highlighted that the moderately strong gross domestic product growth (GDP), full employment, general income increases and expanding working age population will continue to support property prices and demand.
"We will see slower but still positive credit growth underpinned by strong domestic liquidity and continuing credit flows as banks remain healthy," Yeah noted.
However, he also added that oversupply and the large price-income gap remain as major challenges for the growth of the local real estate industry.
"Affordability issues and oversupply in higher-end segments exacerbate supply-demand mismatches in selected property segments and location," Yeah said.
Commenting on the overall economy, he predicts the cyclical upturn to continue in 2018 because Malaysia's GDP growth is supported by improving external demand, which is expected to grow at the higher end of the 5.5% to 6% range this year.
"The economy will be remain resilient in the short term. Our strong financial system can cope with volatile short-term capital flows but overcoming long-term structural challenges such as insufficient highly-skilled workforce, industrial upgrading and productivity-led growth will need greater policy effectiveness," Yeah commented.
Meanwhile, he expects the construction sector in particular to continue to be driven by civil engineering works related to large infrastructure and industrial projects as well as selective property development.