This article first appeared in The Edge Financial Daily, on September 17, 2019.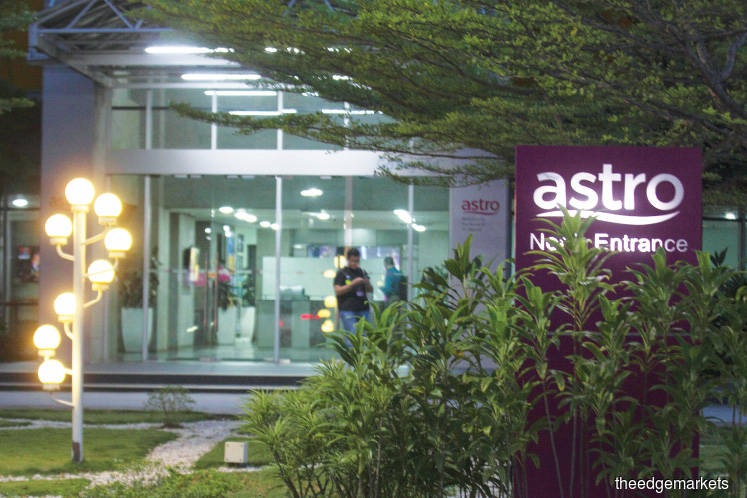 Astro Malaysia Holdings Bhd
(Sept 13, RM1.37)
Maintain buy with a higher target price of RM1.84: Astro Malaysia Holdings Bhd's cumulative normalised earnings for the first half of financial year 2020 (1HFY20) increased by 56.6% year-on-year (y-o-y) to RM352.4 million. This exceeded both our and consensus expectations, accounting for 56.2% of full-year FY20 earnings estimates. The exceptional item related to the post-tax impact of unrealised foreign exchange loss of RM7 million in 1HFY20. The surge in earnings was primarily due to the notable reduction in total cost in line with its focus on operational efficiency.
Astro's 1HFY20 total cost dropped by 16.8% y-o-y to RM1.92 billion, resulting from its improving operational efficiency in major cost areas such as content and other expenses at the TV segment. While content cost was expected to normalise from a higher base in 1HFY19 due to Fifa World Cup 2018, we opine the contraction of 24.7% y-o-y to RM718 million was better than expected. Meanwhile, the 11.3% y-o-y reduction in other expenses mainly stemmed from the lower marketing and distribution costs, which fell by 27.6% y-o-y to RM183.6 million. Note that the finance cost decreased by 33.1% y-o-y as well to RM119.1 million.
Astro's 1HFY20 profit margin improved to 14.3% (+6 percentage points). This was mainly attributable to the increase in average revenue per user (Arpu) and overall reduction in cost. This was in spite of the decline in revenue to RM2.5 billion (-9.4% y-o-y). Note that Arpu posted an uptick of 0.1% y-o-y to RM100.
Astro's 1HFY20 total advertising expenditure (adex) declined by 3% y-o-y to RM158 million, mainly contributed by the fall in radio adex by 12% y-o-y. To put it into perspective, total Malaysian gross adex in the same period fell by 5% y-o-y while radio adex significantly dropped by 17% y-o-y. This was partially mitigated by the increase in adex from digital and TV, which rose 7% y-o-y and 4% y-o-y respectively.
We make upward adjustments to our FY20, FY21, and FY22 earnings forecasts by 7.8%, 8.5%, 5.9% to RM675.8 million, RM686.7 million, and RM696 million respectively as we lower further our cost assumptions.
The group announced a second interim dividend of two sen per share for the second quarter of FY20, leading to a total dividend declared of four sen per share for 1HFY20. Note that this was one cent lower compared with 1HFY19 interim dividend of five sen per share. Nonetheless, we maintain our dividend assumption of 10 sen per share given the continued upward trend of earnings.
We are optimistic about the outlook of Astro as it continues to show positive progress on its cost management plan while pursuing profitability through its multitude of platforms. We believe the earnings momentum of the group to be primarily driven by its improving cost structure going forward. — MIDF Research, Sept 13