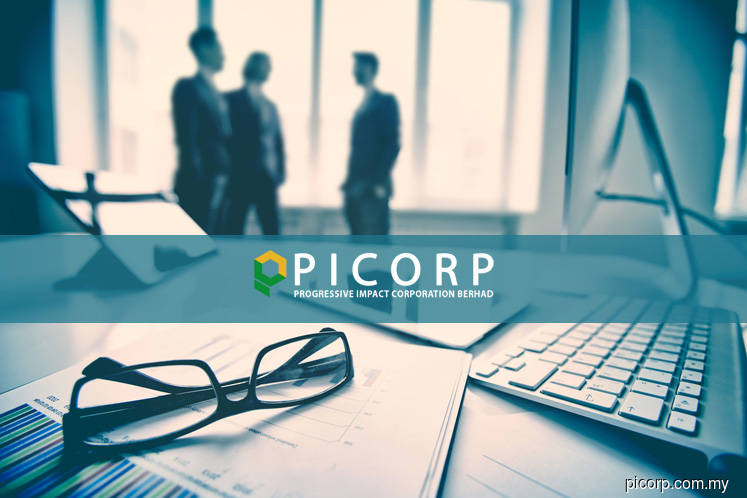 KUALA LUMPUR (Feb 27): Progressive Impact Corp Bhd said its group chief executive officer (CEO) Johar Yusof is resigning effective March 1.
In a filing with Bursa Malaysia today, the company said Johar, 52, will take on the role as CEO of Asma International Sdn Bhd, which is a wholly-owned subsidiary of Progressive Impact. He will also take on the role of president of Asma Advance Solutions LLC, another unit of Progressive Impact.
In a separate filing, Progressive Impact said independent director Datuk Dr Lukman Ibrahim, 51, will be redesignated as executive director of the company come March 1.
The changes come as the group returned to the black in the third financial quarter ended Dec 31, 2017 (3QFY18), posting a net profit of RM1.84 million, compared with a net loss of RM7.69 million a year ago.
As a result, earnings per share improved to 0.28 sen, from 0.09 sen in 3QFY17. Quarterly revenue came in flat at RM22.82 million in 3QFY18, compared with RM22.85 million a year earlier.
Progressive Impact also proposed a final dividend of 0.5 sen per share, amounting to RM3.28 million, for the financial year ended Dec 31, 2017 (FY17), subject to shareholders' approval at the forthcoming annual general meeting.
For the cumulative nine months (9MFY18), the group posted a net profit of RM997,000 compared with a net loss of RM7.41 million a year ago, while revenue was down 4% to RM83.88 million from RM87.4 million in 9MFY17, due to lower revenue from the environmental consulting and monitoring services.
Progressive Impact said revenue from the laboratory segment contributed 60% to the group's revenue in 9MFY18, while its wastewater treatment and solution segment's revenue contributed 8%.
"Going forward, the group will continue to promote SDO-Bio Act, a green waste water treatment technology, in Saudi. This strategy is consistent with the country's vision 2030 to be a vibrant society, thriving economy and ambitious nation," the company added.