This article first appeared in Forum, The Edge Malaysia Weekly, on June 4, 2018 - June 10, 2018.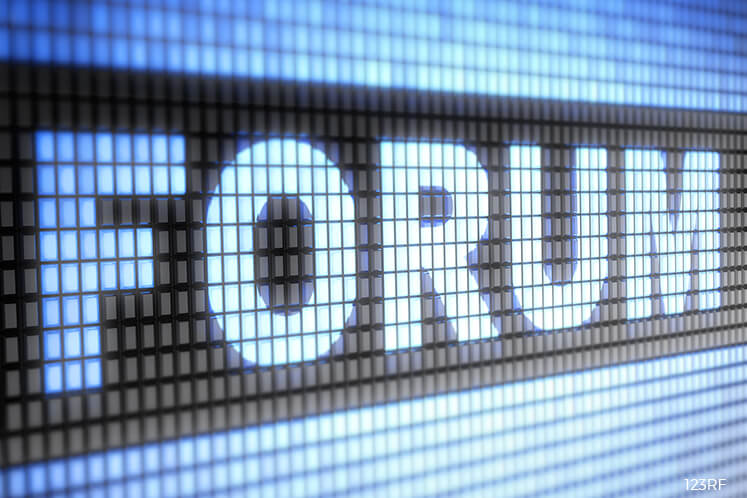 On page 181 of Pakatan Harapan's (PH) election manifesto for the recently concluded polls, our new government pledged the following: "We will ensure at least 30% of policymakers appointed at all levels are women."
Since winning the election, however, PH has yet to fulfil this promise in either its state executive councils or in the partially formed Cabinet. That should not be surprising. Many opine that quotas undermine meritocracy and are a step back for women. In Malaysia, as it is elsewhere, there are women and men who publicly oppose a gender quota in either government or corporations.
What are the objections to a quota of a minimum of 30% women? And how might we better evaluate if a gender quota is beneficial or detrimental? The following are three common objections.
1. Quotas are bad. Look at the New Economic Policy (NEP).
It is true the NEP has given quotas a bad name. There are, however, differences between the NEP and a quota of a minimum of 30% women.
Quotas under the NEP ensure exclusivity for a specific racial category of Malaysians, even if its goals have already been achieved. This has resulted in a merit-less system and in cronyism and nepotism.
Gender equality has yet to be achieved in Malaysia, and the call for 30% women is not about exclusivity. It is not asking for qualified men to be excluded. It is, instead, asking that the same opportunities available to men are made available to qualified women.
If women make up 50% of the population, they should have 50% representation at all policymaking levels. Politics, after all, is not just about seniority or popularity. It is also about representation.
Asking for a minimum 30% is about getting the ball rolling towards equal representation for women, who have thus far been underrepresented in politics. When gender equality has been established, the quotas can be removed.
2. Quotas undermine meritocracy
In a paper published last year, economists at the London School of Economics found in their research on Sweden that gender quotas in politics actually raised "the competence of the political class in general, and among men in particular". They found that, on average, a 10 percentage-point higher female representation raised the proportion of competent men by three percentage points.
They also found that "mediocre leaders are either kicked out or resign in the wake of more gender parity". The economists concluded that "a quota has the potential to undercut the dominance of a mediocre elite".
Other studies demonstrate the same point — that gender quotas enhance quality. According to the United Nations, for example, there "is established and growing evidence" that women's leadership in politics improves political decision-making processes, "even in the most politically combative environments".
University of Edinburgh lecturer in gender and politics, Dr Meryl Kenny, also cites several studies that have found that quotas raise the overall quality of candidates and elected representatives. Kenny writes that rather "than oust competent men in favour of mediocre women, parties have replaced mediocre men with highly qualified women". Quotas, she argues, ensure that the "best and the brightest" are selected and elected.
3. Quotas insult women
Certainly, the fact that we even need quotas to ensure equal women's representation is insulting to women. That is, however, different from saying that quotas in themselves are insulting.
A quota is not a handicap given to women because they are incompetent or unqualified. Quotas are needed not because women are not good enough. Quotas are needed because an imperfect system that creates inequality and unfairness needs to be corrected when it is not likely to self-correct soon enough.
Quotas help interrupt the "patterns of exclusion", whether across race, gender or class, that US Episcopal bishop Michael Curry speaks about.
And the fact is, Malaysian women are being excluded. If women were not being excluded, they would already make up 50% of all state excos and the Cabinet, just as it was in the Canadian Cabinet after Justin Trudeau became prime minister in 2015.
Instead, Malaysian women's representation in politics is among the lowest in the world, according to the Inter-Parliamentary Union. Additionally, there is evidence in the PH-led states that because of implicit gender biases, women continue to be overlooked or ignored.
In Selangor, for example, 12 women from PH were voted into the state assembly. Only two were appointed to an exco of 11. In Penang, there are five women assemblypersons from PH. Only one was appointed to the 11-member exco.
According to the Australian Institute of International Affairs, research on gender quotas in Kenya and Australia proves that quotas play an important role in "bringing women's voices into systems where they are otherwise excluded, shortcutting a process that can naturally take generations".
What now?
The previous Barisan Nasional government made the promise for 30% women as far back as in 1998. Hence, PH's pledge in its Buku Harapan is not exactly new. However, PH also promised that it would deliver on its electoral pledges so as to create a better Malaysia.
Thus far, it has failed to live up to this promise vis-à-vis fairer and better gender representation in policymaking positions in the state and federal governments. It has one last chance to do so in the appointment of the full Cabinet.
The fact is, PH need only appoint another five women ministers to a Cabinet of 25 ministries to make good on this promise. The good news is, PH has 18 other women members of parliament it can choose from, apart from the three who have already been appointed ministers.
Indeed, this is the easiest pledge for PH to fulfil. The data and research prove the benefits of having a gender quota, contrary to popular objections. Not only that, PH clearly has more than enough competent women MPs to nominate as ministers.
PH has already failed to ensure a minimum 30% women in the seven states it controls. Should it also fail to have a minimum of 30% women in the Cabinet, it might be fair to conclude the following: our new government treats as dispensable the promises it makes about women's rights and representation in this country. Our hope is that they prove us wrong.
Jacqueline Ann Surin is a specialist coach and facilitator for leadership development. She voted in GE14. Koh Lay Chin is the editor-in-chief of parenting site Makchic.com. She believes in the transformative impact empowered women and girls can have in societies.
Save by subscribing to us for your print and/or digital copy.
P/S: The Edge is also available on Apple's AppStore and Androids' Google Play.