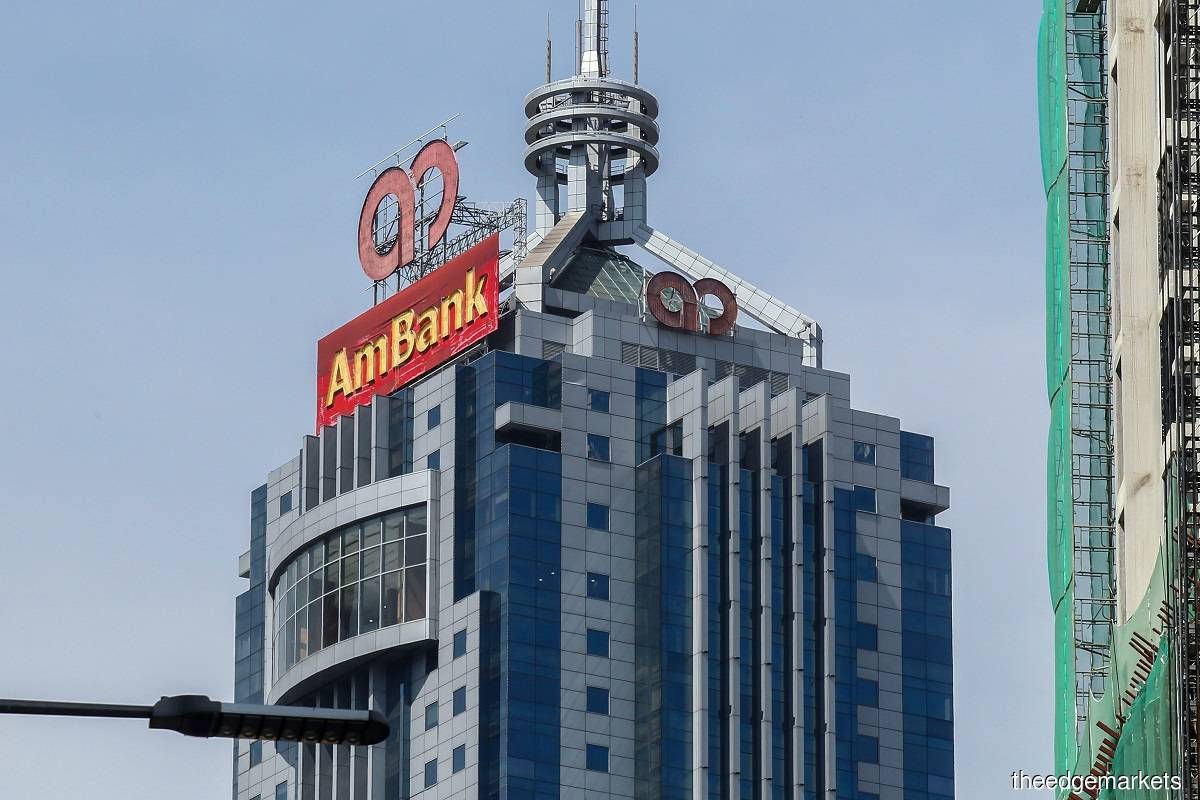 KUALA LUMPUR (April 2): AMMB Holdings Bhd (AmBank) told an investor briefing today that the private share placement it announced yesterday, a rare move among banks, is the speediest way for it to raise fresh capital, even though shareholders will see earnings dilution.
AmBank made the surprise announcement that it would be placing out 10% of its issued share capital to raise an estimated RM810 million, just over a month after it broke the news on Feb 26 that it had reached a whopping RM2.83 billion settlement with the Malaysian Government over its involvement in the 1Malaysia Development Bhd (1MDB) scandal.
In the briefing, the bank elaborated on its decision to propose the private placement that involves up to 300 million shares, which analysts earlier today described as a negative surprise, given that AmBank had previously reassured that it had enough capital buffer for the settlement.
According to RHB Research analyst Fiona Leong, AmBank addressed concerns about why it decided to pursue the private placement to raise funds as opposed to other methods.
"There were also questions about why the bank did not pursue a rights issue instead of a private placement, as a placement would be dilutive due to its shareholders not being able to participate in the exercise.
"AmBank said a rights issue would take a longer time to complete as it will require regulators' approvals and underwriting. There is also some uncertainty over whether they would be able to raise the amount they need via a rights issue, as it would depend on the level of subscription," Leong told theedgemarkets.com.
"Furthermore, two of its largest shareholders are already fully invested," she added, referring to Australia's ANZ Group (23.83% equity stake) and Tan Sri Azman Hashim's vehicle Clear Goal Sdn Bhd (13% stake), which are unable to raise their stakes in AmBank.
MIDF Investment Bank head of research Imran Yassin Mohd Yusof said the bank insisted that the placement exercise is the more efficient fund-raising route.
"Certainly, it needs to improve its CET1 ratio, which is one of the reasons for the exercise rather than raising debt. We believe that a rights issue will be more negative in terms of sentiment. While the placement will have a dilutive effect, it will be moderated by the assessment of its goodwill," he said.
Another analyst pointed out that the bank would likely be at a disadvantage if it raises capital via debt, following the downgrade by RAM Rating Services Bhd (RAM Ratings) last month.
In early March, RAM Ratings downgraded the ratings of AmBank and its banking subsidiaries, namely AmBank (M) Bhd, AmBank Islamic Bhd and AmInvestment Bank Bhd to AA3 from AA2, due to the global settlement.
The ratings agency said the RM2.83 billion settlement is equivalent to roughly two years' net earnings, which will reduce the group's loss absorption capacity to withstand credit headwinds amid the Covid-19 pandemic.
"In terms of capital raising, raising funds via debt would be a bit more expensive for AmBank due to the ratings downgrade. After all, the private placement is still within the bank's mandate to issue 10% of its share capital to raise funds," the analyst said.
On the question of who would be taking up the placement shares, the analyst said AmBank made it clear there would not be only one investor, but several, which are likely to be investment funds. The analyst added that there "would not be any strategic investors".
Meanwhile, RHB Research's Leong said AmBank's management also said there will not be concentration risks and the new line of shareholders will be quite diverse.
In its statement yesterday, AmBank said the private placement is an additional measure to "accelerate the capital accretion of AmBank" and to further strengthen its capital position.
The bank also assured it remains resilient with capital levels within its internal thresholds after taking into account the settlement with Putrajaya. It expects the exercise to be completed by the second quarter of 2021.
The bank also announced an assessment of goodwill impairment following the "recent changes in circumstances over the past 12 months", which will be focused on the goodwill relating to conventional banking and investment banking.
According to Bloomberg, six analysts kept their 'buy' calls on AmBank, versus five having it on 'hold' and six putting it on 'sell', with target prices ranging from RM2.40 to RM4.
AmBank shares fell two sen or 0.67% to close at RM2.98 today, giving the group a market capitalisation of RM8.98 billion.
Read also:  AmBank's 'surprise' private placement call raises earnings dilutive concern
AmBank proposes private placement to raise an estimated RM810m