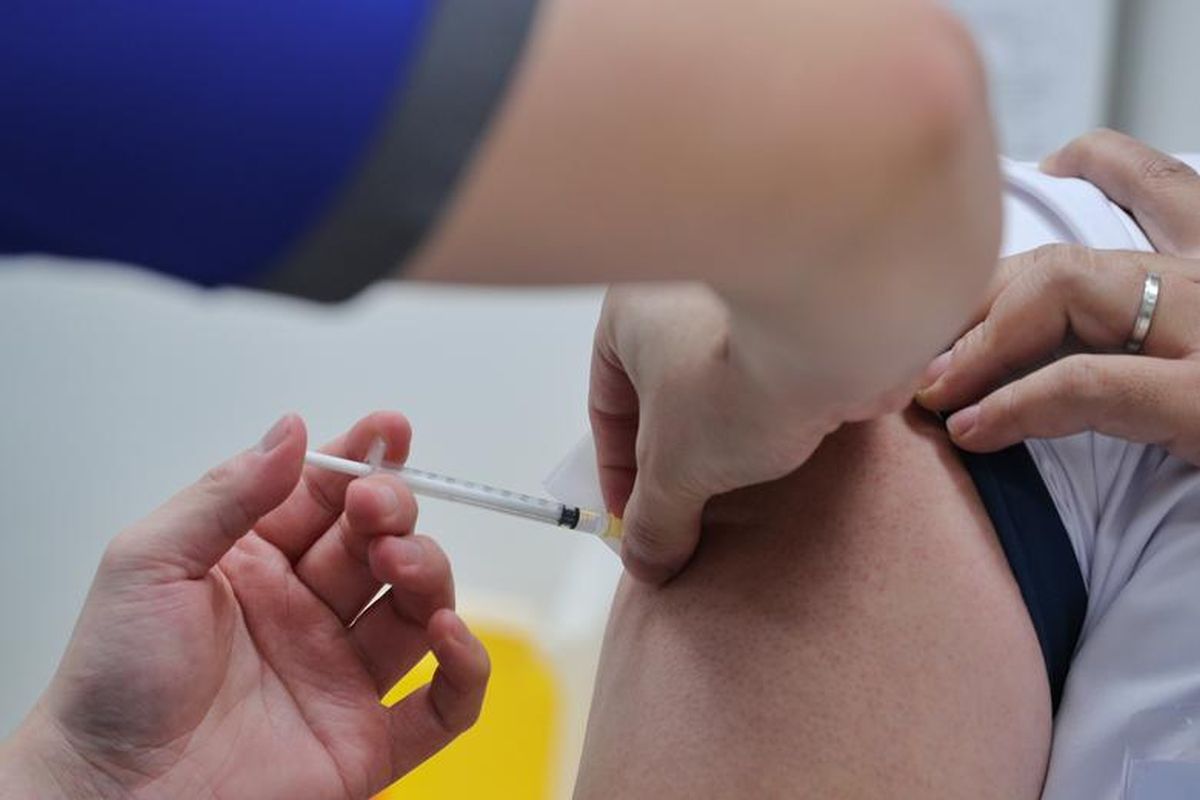 KUALA LUMPUR (June 24): The private sector vaccination programme in the country is expected to start in August, said Coordinating Minister of the National Covid-19 Immunisation Programme Khairy Jamaluddin.
He said the private vaccination market in the country has been delayed due to the limited global Covid-19 vaccine supply.
"We anticipate that by August, we will have a private vaccine market, because right now, it is difficult to have private vaccines due to a short supply of vaccines.
"[Besides] I have already instructed a GLC [government linked company] pharmaceutical company to start talking to Chinese companies, so that they can import [the vaccine] to the private market.
"I have been talking to the Ministry of Health (MoH) to ensure that the private market can take off," said Khairy during a virtual engagement session with the National Chamber of Commerce and Industry of Malaysia (NCCIM) today.  
Khairy said the government aims to vaccinate 40% of the country's population by the end of August, and 60% by the end of September, depending on the country's capacity, as well as vaccine delivery schedule.
"If we can achieve the target of 40% quicker, and [we see] Covid-19 cases are coming down, then we can let more industries open up soon.
"I believe we can [also] start thinking about opening borders once other countries are confident with our management [in handling] Covid-19," said Khairy, who is also the Minister of Science, Technology and Innovation.
As of yesterday, 6.55 million Covid-19 vaccine doses had been administered since the beginning of the vaccine roll-out on Feb 24, with 1.81 million people fully vaccinated. The government is targeting to inoculate 80% of the country's 32.72 million population.
Visit our vaccine tracker to see how many people have been vaccinated against Covid-19.
NCCIM says vaccination roll out must be well coordinated
NCCIM president Tan Sri Ter Leong Yap said the roll-out of the vaccination plan must be well coordinated and combined with detailed planning to minimize undue disruptions.
"It is of utmost importance that all ministries and relevant agencies coordinate among themselves to ensure consistent implementation of the National Recovery Plan (NRP) at the federal government, state government and local authority levels.
"Another issue to address is the importance of communication. During the pandemic, communication channels have neither been adequate or clear, thus causing unnecessary confusion.
"To avoid misinterpretation and uncertainty, we urge the government to have early engagement with stakeholders and industries to discuss the NRP. The criteria used to determine low/medium/high risk sectors for reopening must be transparent, and all related SOPs (standard operating procedures) must be clear," he added.
Furthermore, Ter said NCCIM is hoping that the government will extend financial relief and income support schemes such as the wage subsidy programme, and the continued suspension of the statutory contribution rate.
"Enhanced targeted repayment assistance schemes, which include the granting of an automatic moratorium, one-off cash aids, as well as grants to businesses, should be continued so as to provide support for all businesses," he added.
Khairy, meanwhile, said the government is going to make an announcement on a Covid-19 aid package soon, in efforts to assist businesses amid the economic turmoil due to the pandemic.
On June 15, Prime Minister Tan Sri Muhyiddin Yassin unveiled the National Recovery Plan, comprising four phases of exit strategy to help Malaysia bounce back from the pandemic.