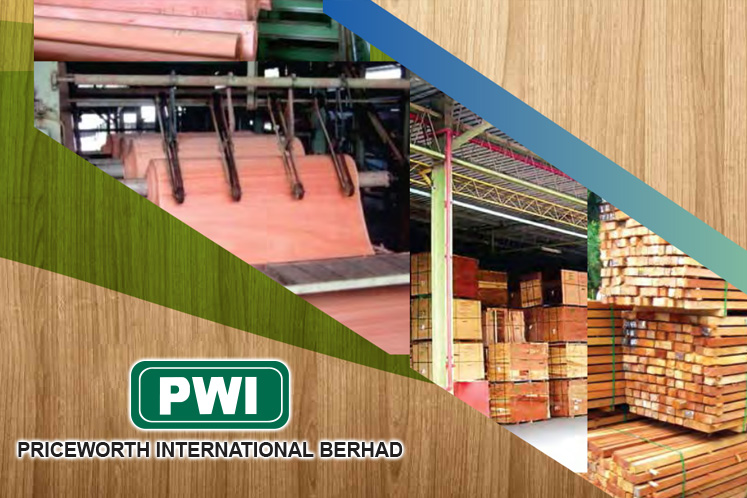 KUALA LUMPUR (March 14): Priceworth International Bhd, whose logging operations have been affected by a verification exercise, expects to restart operations at its plywood mill in Sandakan, after it secured the return of 11,099 cubic metres of logs from the Sabah Forestry Department (SFD).
"We will be able to restart operations at Sinora's plywood mill in Sandakan with the return of these logs, while we continue working on the completion of our acquisition of Forest Management Unit 5 (FMU5)," said Priceworth's executive director Richard Koo in a filing with Bursa Malaysia.
The company has agreed to pay the royalty, premium, conservation fee and related costs for the logs.
"We would like to take this opportunity to thank the Sabah State Government and the Sabah Forestry Department for allowing us to pay by 11 instalments in two months from the date of their letter dated yesterday," said Koo.
"Meanwhile, we will continue to engage with the Sabah Forestry Department on resuming harvesting operations at FMU 5.
"With the resumption of harvesting, we would be able to focus on supporting the State Government's policy of encouraging more high-value downstream industries," he added.
Priceworth halted harvesting operations in July 2018 following inspections by the Sabah State Government's Special Task Force.  
In May 2018, its shareholders approved the acquisition of FMU5, a sustainable forest management concession in Sabah, for RM260 million.
The acquisition was done through Priceworth's wholly-owned unit which holds the timber extraction and replanting rights to FMU5 covering 88,820ha of commercial Class II forest in Sabah's Trus Madi forest reserve.
Meanwhile, Priceworth is working on expanding its downstream operations with a new line for the production of container flooring.
A sustainable supply of raw material is one of the most pressing issues preventing downstream timber players in Sabah from contributing higher value-added products to the State's exports, the company said.
Priceworth shares closed down 0.5 sen or 10% at 4.5 sen today, giving the group a market capitalisation of RM 183.71 million.