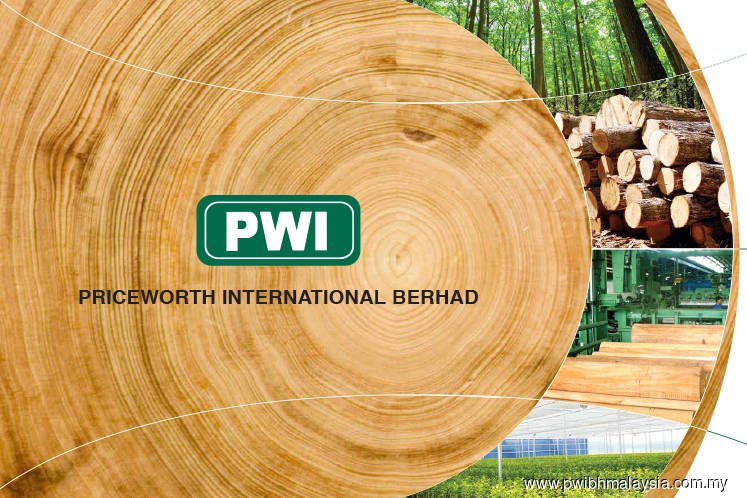 KUALA LUMPUR (Oct 31): Priceworth International Bhd's external auditor Messrs PKF has expressed an unqualified opinion on the company's financial statements for the financial year ended June 30, 2019 (FY19).
According to Priceworth's bourse filing today, PKF, in its independent auditors' report, stated that the financial statements give a true and fair view of the financial positions of the group and of the company as at June 30, 2019, and of their financial performances and their cash flows for FY19  in accordance with Malaysian Financial Reporting Standards, International Financial Reporting Standards and the requirements of the Companies Act, 2016.
This is in relation to the group's financial statements that it had incurred a net loss of RM157.43 million in FY19 and, as of that date, the group's current liabilities exceeded its current assets by RM35.91 million and has not complied with the repayment terms of its bank borrowings.
"We have obtained the valuation reports prepared by the independent valuers engaged by the group (to value its biological assets). We have reviewed these reports for appropriateness of the methodology used and the reasonableness of the assumptions used.
"We also assessed the competency, capabilities and objectivity of these independent valuer engaged by the group," said PKF.
In a separate filing, Priceworth announced it has defaulted on its term loan and interest payments to Bank Rakyat Malaysia, which amounted to RM7.84 million.
Priceworth said it had difficulties making the payments as its log harvesting operations was halted following a graft probe into major timber companies in Sabah that started in July 2018, which severely affected its business throughout the financial year ended June 30, 2019.
"The investigation work on the group's log harvesting operations has been completed and the group is liaising closely with the relevant authorities for the finalisation of the verifications and requesting for resumption of operations. Additionally, the Malaysian Anti-Corruption Commission has issued a letter dated March 25, 2019 exonerating the group from any wrong doings," Priceworth said.
"Another positive development is, the Sabah Forestry Department has offered the suspended logs since July 2018 to the Group in March 2019 on agreed terms. These batches of logs are currently in the process of paying royalties and log costs by stages," Priceworth said. The first batch of the logs arrived in its Sinora plywood mill in April 2019 and the plywood mill has resumed operation after a period of nine months, it added. 
Priceworth said it has requested for and is liaising with Bank Rakyat for a restructuring of its term loan facility -- which stands at RM22.29 million, representing 7.8% of its audited consolidated net assets of RM285.6 million as at June 30. 
In view that the company is still liasing with the bank for the restructuring, Priceworth said no business, financial and operational impact is expected from the default in payment to Bank Rakyat at this juncture. 
"As at to-date, Priceworth has not defaulted on the repayment of any other bank borrowing. The default in Payment to Bank Rakyat does not constitute a cross-default under any other loan agreement at this juncture, it said.
Meanwhile, Priceworth said it is planning a private placement involving up to 10% of the companys isued shares that could raise up to RM20.48 million for the company, and that it intends to use up to RM10 million of that to repay the loan instalments due to Bank Rakyat. 
Priceworth shares closed half a sen or 9.09% lower at five sen today, which valued it at RM204.75 million.