This article first appeared in The Edge Financial Daily, on June 13, 2017.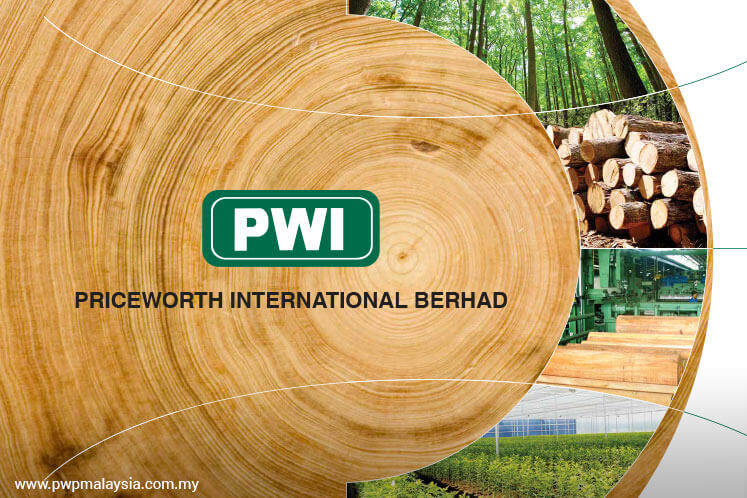 KUALA LUMPUR: After its share price had been on a downward slope for nearly seven years, Priceworth International Bhd staged a rebound in February this year.
The sudden surge in interest simply because of the company's proposed corporate exercise, including the RM260 million deal to acquire a 101,161ha of timber concession in Trus Madi, central of Sabah, and a listing exercise of a subsidiary on Singapore Exchange (SGX), has raised hope for better earnings prospects.
The massive corporate exercise is expected to give a major boost to Priceworth's earnings, which had been less than RM5 million a year since the financial year ended June 30, 2009 (FY09).
Should things pan out as planned, Priceworth is expecting a net profit of RM100 million in coming FY18 — a quantum jump against RM1.16 million in FY16 and RM2.38 million in FY15, according to the company's executive director Richard Koo (pic).
"Based on the general industrial benchmark of the timber industry at a production volume of 9.3 million cu m of timber at a profit of RM120 per cu m, we hope to make a net profit of RM100 million in FY18," Koo explained on the profit forecast.
The forecast net profit of RM100 million will translate into earnings per share (EPS) of 10.89 sen based on share capital of 918.1 million.
Priceworth's share price more than doubled from 10.5 sen in March to a high of 29 sen last month. The stock is trading at a price-earnings ratio of barely 2.2 times based on EPS of 10.89 sen and last Friday's closing price of 24 sen.
For the nine months ended March 31, 2017, the company's cumulative net profit grew 49% to RM1.64 million from RM1.1 million a year ago. However, revenue declined 5.2% to RM110.96 million from RM117.08 million.
In October last year, Priceworth announced the purchase of Rumpun Capaian from Transkripsi Pintar Sdn Bhd for RM260 million, which would be partly financed by a proposed private placement and special rights issue.
Rumpun Capaian's 99.99%-owned unit Anika Desiran Sdn Bhd was awarded a 100-year concession in 1997 to carry out harvesting, forest management and rehabilitation, and industrial tree planting within a 101,161ha-wide forest reserve area in Trus Madi, Sabah, known as Forest Management Unit 5 (FMU 5).
"On May 12, the Sabah Forestry Department gave us the approval for the commencement of harvesting operations in FMU 5," Koo told The Edge Financial Daily in an interview recently.
"We expect to see contributions from the commencement of these operations starting from the first quarter [of FY18 (1QFY18)] onwards," Koo added.
To fund the acquisition of FMU 5, the group proposed a private placement of up to 64.2 million shares — representing 10% of the issued share capital of Priceworth — along with a special issue of up to 141.25 million shares, which were issued to strategic investor Tengku Badrul Hisham Tengku Mohd Salim, director and shareholder of Maha Gayabina Sdn Bhd.
Meanwhile, Priceworth will also spin off two subsidiaries, namely GSR Pte Ltd and Sinora Sdn Bhd, and list the duo on SGX under one company. The initial public offering exercise is also to finance the acquisition of FMU 5.
"We are aiming for GSR to be listed on Singapore Exchange by the first quarter of 2018," Koo said.
He also said the group plans to raise about RM180 million from the listing exercise.
"We do have a backup plan should the listing of GSR not go as planned, because we are expecting cash flow from our harvesting operations in FMU 5 to come in almost immediately [in 1QFY18], so we can pay off the remainder of the RM260 million to the vendor (Transkripsi Pintar) on a staggered basis," Koo added.
Koo said Priceworth will own about 70% of GSR upon completion of the listing on SGX.