This article first appeared in The Edge Financial Daily, on July 22, 2019.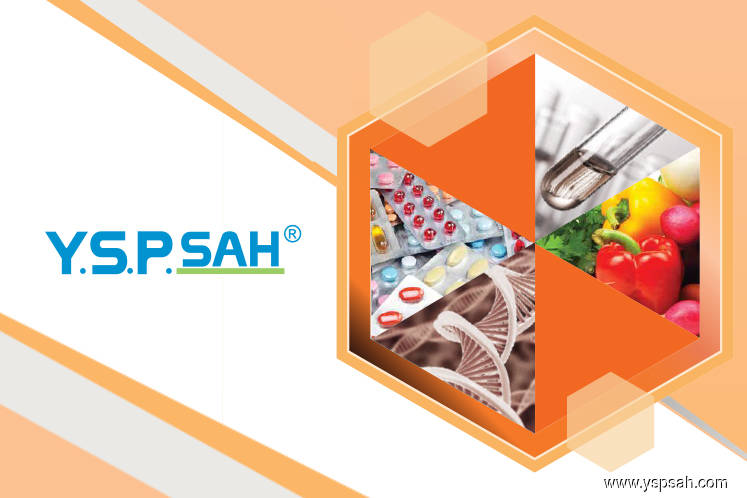 YSP Southeast Asia Holding Bhd
(July 19, RM2.43)
Maintain add with an unchanged target price of RM3.40: We gather from YSP Southeast Asia Holdings Bhd that the 28% year-on-year (y-o-y) fall in its first quarter for the financial year ended (1Q19) net profit was due to higher raw material cost, partially caused by a stronger US dollar against the ringgit, further amplified by higher operating costs related to the running of new machines which began operations late last year. This offset the 4.4% y-o-y growth in its top line, driven by higher sales in both the local and export markets. As a result, profit before tax (PBT) margin contracted from 14.1% in 1Q18 to 9.4% in 1Q19.
We view its recent facilities expansion positively as the new equipment will boost capacity and replace obsolete assets, improving efficiency over time. We gather that the utilisation rate of its Malaysian plants is now 60% compared to 80% before. This leaves adequate room for future growth, in tandem with plans to make further inroads into the export market. This, along with better product sales mix, will be key in tackling the competitive local environment. We project YSP to spend RM10 million to RM15 million per annum in capital expenditure (capex) over financial year ending 2019 and 2020 forecasts (FY19-20F) as the group pursues facilities expansion along with maintenance capex.
The group continues to strive to break even by 2020F, though we remain wary of external environments that may lead to lower demand for animal drugs. It has consolidated its veterinary products manufacturing facilities in Vietnam (YSP had animal drug operations in both Malaysia and Vietnam previously) as part of initiatives to streamline its operations across the group. Veterinary drugs make up about 15% of YSP's total revenue — a third of which is sold in the local Vietnamese market. Increased exports to its top three export markets of Malaysia, the Philippines and Indonesia will be key catalysts.
The Malaysian government has approved the regulation of medicine prices, though the implementation date has yet to be decided as the health ministry is still engaging stakeholders. The ceiling prices may be imposed at the wholesale and/or retail levels – likely impacting pharmaceutical players. Although it is too early to quantify the impact on YSP, the company believes that patented drugs would "take the hit" before generic drugs manufacturers such as itself.
We retain our "add" call on the back of resilient demand from the private sector as YSP leverages on its strong private network and long-standing relationships with customers, both in the local and exports market. We continue to like the stock as it is supported by a decent dividend yield of 4-5% in FY19-21F. The stock also continues to be sustained by its net cash position of 30 sen per share as at end-March 2019. — CGSCIMB Research, July 18