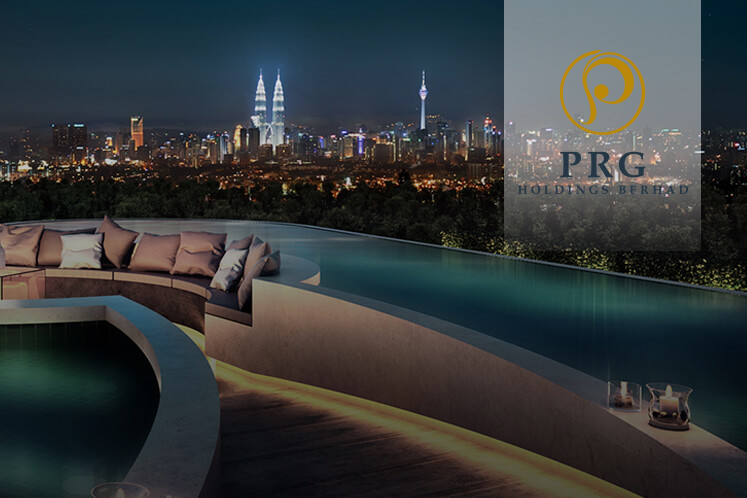 KUALA LUMPUR (Jan 31): PRG Holdings Bhd is settling RM7 million worth of debt owed to major shareholder and group executive vice chairman Datuk Lua Choon Hann via the issuance of 12.65 million new shares in the group at 55.33 sen each.
PRG's current issued shares stand at 402.88 million, of which Lua holds 75.06 million, representing an 18.63% stake.
The settlement will raise Lua's shares in PRG to 87.71 million shares, representing a 21.11% stake in an enlarged PRG share base of 415.53 million — prior to the group's proposed private placement of an additional 40.29 million shares that Bursa Securities had approved earlier.
The proposed debt settlement will trim the sum PRG owes Lua from RM9.42 million to RM2.42 million. Lua provided the sum as two separate advances to PRG in the second half of 2019 for the group to use as working capital and to repay borrowings.
PRG is also proposing to issue up to 227.91 million free warrants to its shareholders, on the basis of one warrant for every two PRG shares held. The warrants, which have a maturity period of three years, will have an exercise price of 60 sen each.
"The proposed debt settlement will enable the group to reduce its financial obligations to a more manageable level without further depleting its cash reserves. The proposed issue of free warrants may raise funds for the group's operational requirements in the medium and longer term as it may progressively raise proceeds as and when the warrants are exercised during the tenure of the warrants without incurring interest costs," PRG said.
PRG is involved in the business of manufacturing, retail, property development and construction, and healthcare.
It has been loss making for six consecutive quarters, with wider losses of RM14.02 million recorded in the cumulative nine months of the financial year ended Dec 31, 2019 (9MFY19), compared to RM3.08 million the year before, as all segments, save for manufacturing, incurred losses. Revenue fell 13.98% to RM89.83 million from RM104.42 million.
PRG shares closed unchanged at 56 sen on Friday, giving the property developer a market capitalisation of RM225.85 million.