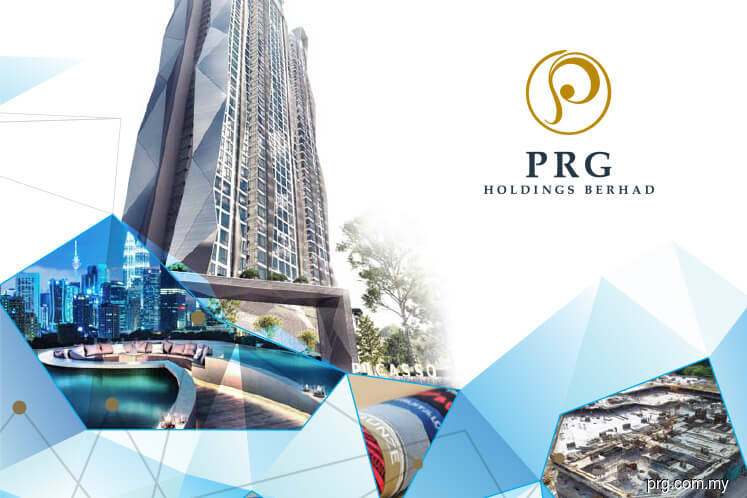 KUALA LUMPUR (March 2): PRG Holdings Bhd's 54.19%-owned subsidiary Furniweb Holdings Ltd, which is listed on the Growth Enterprise Market (GEM) board of the Stock Exchange of Hong Kong, has issued a profit warning.
In a statement which PRG shared via a stock exchange filing today, Furniweb said it expects to record a "substantial decline in its financial performance", with a net loss of approximately RM43 million in FY19 as compared with a net profit of approximately RM900,000 million in FY18, based on a preliminary review of its FY19 unaudited consolidated accounts.
The company said its profitability for FY19 was mainly affected by recognition of impairment losses, increase in administrative expenses due to one-off professional fees, and loss from its retail division due to weaker sales performance, higher fixed overheads, and increased marketing expenses.
Among impairments recognised was on the loss of goodwill from its recently-acquired unit Meinaide Holdings Group Ltd, whose principal business operations are in China and had been adversely impacted by the Covid-19 outbreak there.
It also recognised impairment loss on assets held for the disposal of Premier Elastic Webbing & Accessories (Vietnam) Co Ltd, as the consideration of the disposal is lower than the carrying amount; and an impairment loss on the goodwill of its associate company Furnitech Components (Vietnam) Co Ltd, due to weaker sales performance.
"The information contained in this announcement is based on the preliminary assessment by the board, mainly with reference to information currently available including the unaudited consolidated management accounts of the group for the year, which is yet to be finalised and has not yet been audited or reviewed by the auditor of the company. As such, the actual financial results of the group for the year may be different from what is disclosed in this announcement," Furniweb's statement read.
As such, it advised shareholders and potential investors to carefully read its results announcement that is expected to be out this month, and to exercise caution when dealing in the shares of the company.
Furniweb's shares fell 4 sen or 3.23% to settle at HK$1.20 today, which gives it a market value of HK$672 million. Over at Bursa Malaysia, PRG shares closed unchanged at 56 sen, giving it a market capitalistion of RM229.06 million. The stock has declined over 25% in the past 12 months.