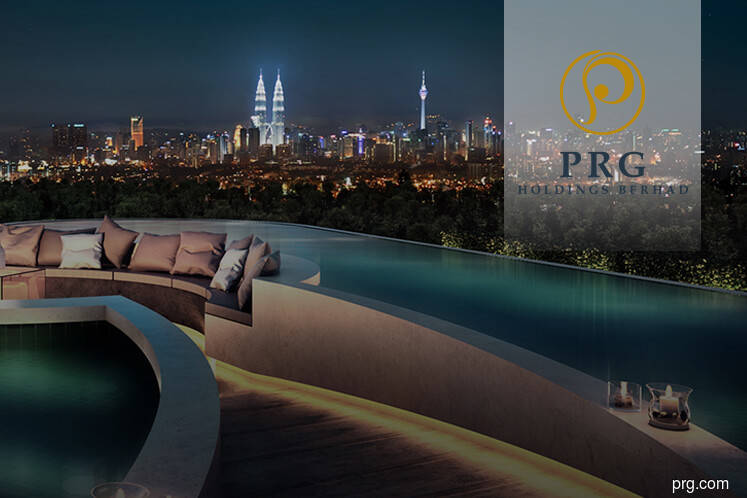 KUALA LUMPUR (April 25): PRG Holdings Bhd is set to venture into the luxury fashion apparel business through its 75%-owned subsidiary Furniweb Holdings Ltd.
Furniweb, which is listed on the Hong Kong stock exchange, has signed a letter of intent with Philipp Plein International AG and Plein Sport AG to record their intention to start a business collaboration, initially in Singapore, Malaysia and Thailand.
In a filing with Bursa Malaysia, PRG said the association with a famous global brand will bring new elements and dimension to the group's profile, potentially broaden the customer base for its existing core business, and provide opportunities for growth.
The Philipp Plein group is based in Switzerland and a luxury goods conglomerate in the international fashion industry. It designs, manufactures and retails high-class apparel (including lifestyle apparel and sportswear) for men, women, and kids in Switzerland, as well as internationally.
The business collaboration will see Furniweb being appointed as the authorised dealer for the distribution, promotion and sale of luxury fashion apparel carried on under Philipp Plein International's trade name and lifestyle fashion apparel carried on under Plein Sport's trade name in the three countries.
It also includes the business strategy for the progressive implementation of the business collaboration, including the setting up of mono-brand boutiques or stores for distribution, promotion and sale of products, minimum number of stores to be set up, minimum quantity of products to be placed per season and pricing, marketing plan, as well as contribution to be made by the group.
Until an exclusive event is triggered, PRG said Furniweb's right to the promotion and sale of the products is non-exclusive, but it is entitled to the rights of first refusal to open a store, in case Philipp Plein International or Plein Sport wish to grant distribution rights in these countries to a third party.
PRG shares were last traded at 87 sen, giving it a market capitalisation of RM263.4 million. Furniweb was unchanged at 37 Hong Kong cents for a market capitalisation of HK$191.5 million.