This article first appeared in The Edge Financial Daily, on July 20, 2017.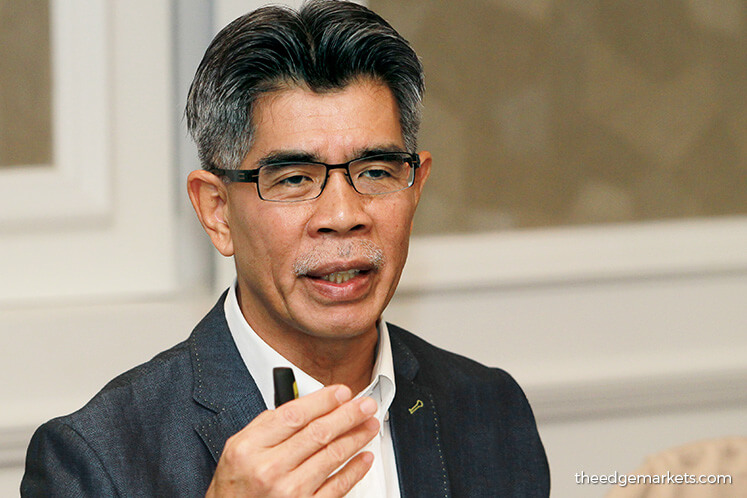 KUALA LUMPUR: Information and communications technology firm Prestariang Bhd expects strong earnings growth over the next few years driven by the National Immigration Control System (SKIN) project, EduCloud platform and its existing businesses.
SKIN and EduCloud are the group's new businesses while software, training and University Malaysia of Computer Science & Engineering are its existing businesses.
Prestariang chief executive officer (CEO) Dr Abu Hasan Ismail said SKIN is a concession business expected to contribute positively to the group by its financial year ending Dec 31, 2021 (FY21) and beyond with stable and recurring income.
"By that time (FY21), obviously our top line and bottom line will be good and positive. That is where we actually will see the money come in.
"SKIN also serves as a catalyst for the group to venture into the regional market," he said at a media briefing yesterday.
Meanwhile, for FY18, Abu Hasan said the group expects a revenue growth of 25% for the software and services segment and up to 100% for training and certification.
For the first quarter ended March 31, 2017 (1QFY17), Prestariang's net profit climbed 5.93% to RM3.22 million from RM3.04 million a year earlier. Revenue rose 7.9% to RM43.9 million against RM40.69 million in 1QFY16.
For SKIN, the group plans to raise about RM1 billion via a sukuk and term loan to fund the project, for which the group has secured a 15-year concession agreement from the government.
"We need RM1 billion. That is why we are going to the market to raise the money and even talking to bankers.
"We will be able to do it very quickly simply because it is a good project, as it is a concession business with assured payment from the government."
Abu Hasan said the group is looking at issuing a sukuk and direct term loan instead of a private placement or rights issue because the latter would take a longer time.
Prestariang announced on Tuesday it had inked the 15-year concession agreement with the government.
The RM3.5 billion deal was signed by PSKIN — a wholly-owned unit of Prestariang's 70%-owned subsidiary Prestariang Services Sdn Bhd — and the home affairs ministry.
SKIN CEO Raja Azmi Adam said SKIN is a new border control system to replace the current core system used by the Immigration Department of Malaysia called MyIMMS.
"It is a government-led initiative, as the current system needs to be refreshed and rebranded because some of the technologies used are old and things have changed," he said.
PSKIN will undertake the planning, design, financing, development, customisation, supply, delivery, installation, configuration, integration, interfacing, testing and commissioning of SKIN, as well as carry out maintenance services on the system.
The initial phase — from 2018 to 2020 — is the development period through a combination of in-house as well as joint developments with key partners.
From 2021, maintenance services will kick in with most of the services managed in-house.
"It is considered as zero risk for the government through the build, operate, maintain and transfer method under the public-private partnership," said Abu Hasan.
Payment to Prestariang will commence upon full commissioning of SKIN, with an average annual payment of RM294.7 million for 12 years (from the fourth to the 15th year) during the maintenance and technical operations period.
"Payment from the government would only commence after three years, upon the full commission of the system," he added.
Meanwhile, he also explained that EduCloud is a talent platform to empower entrepreneurship, education and e-commerce.
The group has targeted to launch a pilot project for EduCloud in the fourth quarter this year in collaboration with prominent cloud services providers such as AliBaba Cloud, Amazon Web Services and Microsoft.
"EduCloud is targeted to be the next phase of transformational business and it acts as a catalyst for the group's talent platform.
"It (EduCloud) will also be new potential revenue in future," he said.
Prestariang's share price closed 19 sen or 7.98% lower at RM2.19, with 7.39 million shares traded and a market capitalisation of RM1.06 billion.