This article first appeared in The Edge Financial Daily, on December 12, 2018.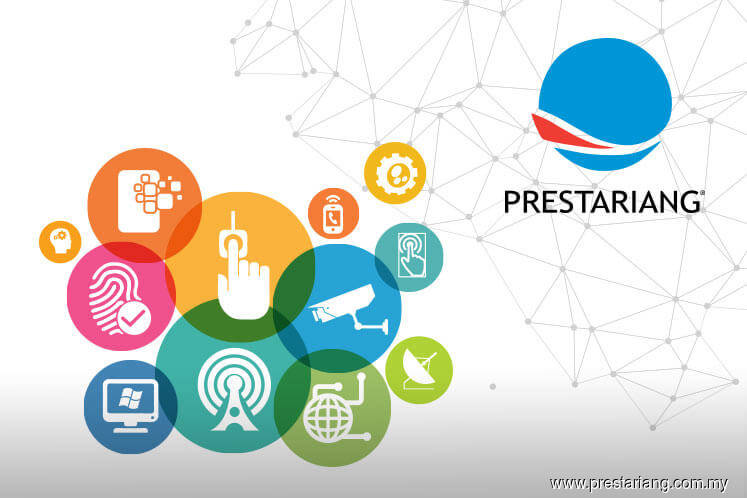 Prestariang Bhd
(Dec 11, 29 sen)
Downgrade to reduce with a lower target price (TP) of 26 sen: The home minister announced that the cabinet has agreed to scrap the national immigration control system (SKIN) project, in which Prestariang Bhd holds a 70% stake. This is a negative surprise and an unexpected outcome as we had predicted SKIN to be a major earnings driver of the group. We cut financial years 2018 to 2020 forecast (FY18-FY20F) earnings up to 88% to reflect the loss of SKIN's profit; lower its TP to 26 sen; and downgrade the stock from "add" to "reduce".
 
According to Bernama, Home Minister Tan Sri Muhyiddin Yassin announced that the cabinet had decided to scrap the RM3.5 billion SKIN project, based on the need for a new system that would be more comprehensive, efficient, user-friendly and of more monetary value, to save government funds. Muhyiddin said the home ministry would discuss with Prestariang to determine the appropriate compensation to be paid.
This news is a negative surprise for us as we had not expected such an outcome. Prestariang announced that SKIN was not in default of any conditions of the concession agreement and had yet to receive any notice from the home minister about the SKIN project. For now, it is unclear how much the government will compensate Prestariang for cancelling the SKIN project.
Without the SKIN project, Prestariang will be left with two major business activities — selling Microsoft software to the government, which we estimate could bring in a net profit of RM15 million to 20 million annually. The contract is from February 2018 to January 2021; and University Malaysia of Computer Science and Engineering, currently loss-making at around RM1.5 million every quarter.
Prestariang's book value per share stood at 32 sen as at end-September but this value could drop to 26 sen per share, if we reverse out SKIN's earnings that Prestariang had recognised earlier. To recap, Prestariang has recognised a revenue of RM156.3 million and RM56.9 million in earnings before interest and tax from the SKIN project since the third quarter of 2017. At a net profit after minority level, we estimate a net profit of RM29 million, or six sen per share, has been recognised for the SKIN project.
We cut FY18-FY20F earnings per share by 73.3% to 88.2% as we strip out all earnings relating to the SKIN project. We also cut our TP to 26 sen, based on estimated one time price-to-book value excluding SKIN profit (versus sum-of-parts previously). In view of this unexpected negative development, we downgrade our call to "reduce". To recap, the premise of our "add" call on Prestariang was strong earnings growth from the SKIN project. A key upside risk is a significant compensation from the government. — CGSCIMB Research, Dec 10