This article first appeared in The Edge Malaysia Weekly, on August 20, 2018 - August 26, 2018.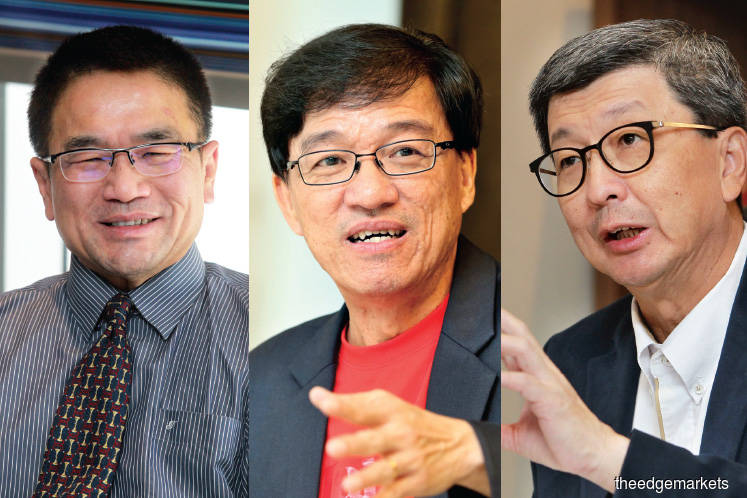 OVER the past five years or so, there has been a noticeable and prolonged slowdown in the local property market.
In order to curb excessive speculation, cooling measures were implemented, lending regulations were tightened, the developer interest-bearing scheme was banned and the minimum price of property that could be purchased by foreigners was raised.
As a result, property sales as well as transaction activities in both the primary and secondary markets were affected.
Amid the weak market sentiment, a review of the stakeholder sum structure, which saw  the retention time lengthened following amendments to the Housing Development (Control & Licensing) Act (HDA) in 2015, pushed developers further into a corner.
To ensure a developer rectifies defects during the liability period, a stakeholder sum, also known as retention sum — only applicable to residential projects — would be parked with a law firm.
In the event that the developer fails to carry out the repairs, the buyer is entitled to carry out the rectification work and make a claim on the retention sum, which is  5% of the sales and purchase price. It is kept by lawyers appointed by the developers, and shall be released in two tranches.
For perspective, before the amendments to the HDA, 2.5% was kept for a six-month defect liability period after delivery of vacant possession (VP) is secured. Another 2.5% was retained for 12 months after the date the purchaser takes VP.
However, this was tweaked in 2015 to afford better protection to house buyers and to tie in with the defect liability period. The first 2.5% is now retained for eight months, and the balance of 2.5% extended to 24 months.
Given the already challenging business environment, the longer retention period and rising stakeholder sum pose cash flow challenges and extra burden to property developers, say industry observers.
It is learnt that on average, the retention sum for one property project is RM10 million to RM20 million. Assuming that one developer has five ongoing projects, a total of RM100 million could be tied up.
According to LBS Bina Group Bhd managing director Tan Sri Lim Hock San, the retention sum requirement has always been a challenge for property players as it restricts the planning of their cash flow for new projects. As a result, their ability to progress to the planning stage of new developments may be impacted.
He acknowledges that the ultimate aim of the retention sum is to cover potential defects in properties. However,such  claims are usually rectified by developers within the defect liability period.
"The amount of claims on the retention sum is normally very small. Thus, it is too taxing and excessive for such a huge retention sum to be retained," he tells The Edge.
Lim says the current structure of the retention sum and long period of retention of up to 24 months should be reviewed.
"To ease the burden of developers, we  suggest that 2% be returned to developers six months after VP and another 1% be returned 18 months after VP," he adds.
Mah Sing Group Bhd CEO Datuk Ho Hon Sang believes the current percentage for the  retention sum provides fair protection for buyers, but there are other financial and project obligations that can be tweaked further.
"Honestly, there has to be checks and balances for all parties in the whole ecosystem of property development to receive equitable treatment," he tells The Edge.
Considering that the stakeholder sum percentage has remained at 5% for many years, Ho says Mah Sing's cash flow position is still manageable.
"Most developers should be able to manage their cash flow as we normally also have a retention sum from contractors, which would normally match our retention sum to buyers. It's all a matter of timing," he explains.
As at Dec 31 last year, Mah Sing's stakeholder sum from trade receivable stood at RM144.9 million, while its trade payable retention sum from contractor claims was RM282.4 million.
"For Mah Sing, we have always been disciplined and conservative when it comes to cash flow and capital management. Having said that, if the retention sum can be released earlier to developers, the additional cash flow would further enhance our cash flow position for landbanking," says Ho.
Who will suffer more?
EcoFirst Consolidated Bhd CEO Datuk Tiong Kwing Hee opines that the retention sum will definitely affect the cash flow of all developers, and the review of the stakeholder sum structure in 2015 could not have happened at a worse time.
"Towards the end, you need a lot of cash flow to finish a project. For EcoFirst, we put in place a mechanism, or rather, a bridging line from the bank to rely upon. I must say the banks are quite supportive," he says.
Tiong adds that fortunately, EcoFirst does not feel as much pain as other developers, thanks to its lower land cost.
"Obviously, developers' cash flow will be affected because of all these guidelines. But I think it is also a matter of discipline — we have to be prudent. Although as a developer I am complaining, it is necessary for buyers' protection," he stresses.
Tiong highlights that the larger developers are likely to be hit harder by the retention sum as they have more projects with higher gross development value in the pipeline than the smaller developers.
"Their cash flow will be jammed. That's why some of them are looking at the issuance of long-term bonds to reorganise their financing," he says.
Lim of LBS Bina disagrees. Generally, he says, the retention sum will affect the cash flow of any organisation, especially the smaller players. To help in the planning of their cash flow, companies may resort to internal funding or external bank borrowings to implement their new projects, which would affect their gearing level.
"As far as we are concerned, we plan our cash flow well as we are able to use internal generated funds or external borrowings [if necessary] to implement new projects," says Lim.
He adds that the total retention sum for a development depends on the size of a project.
"Your assumption of RM100 million being stuck as retention sum may be applicable to mega developers that have completed several projects within the same period of time," says Lim.
However, this is not applicable to LBS Bina as it has staggered the VP for its projects over a period of time, so the retention sums are spread out over several periods.
"As we have been in the development industry for many years, we receive the release of retention sums from time to time," says Lim.
Save by subscribing to us for your print and/or digital copy.
P/S: The Edge is also available on Apple's AppStore and Androids' Google Play.