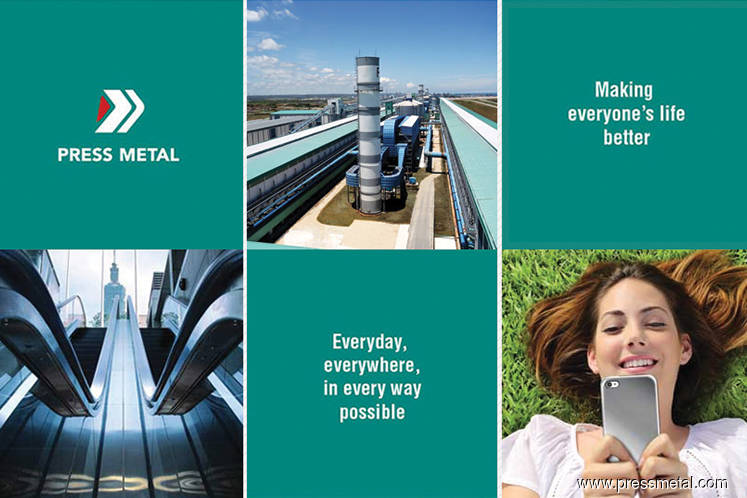 KUALA LUMPUR (April 9): Press Metal Aluminium Holdings Bhd recovered from its 3-month low, as share price jumped by 8.8% or 34 sen with about 5.8 million shares exchanging hands.
The company saw a strong recovery as investors followed suit the acquisition of shares by the group's chief executive officer Tan Sri Koon Poh Keong at the start of last week, which saw a total of about 2.9 million shares or 0.17% equity stake acquired during that period.
A remisier based in Kuala Lumpur told theedgemarkets.com that the signal sent by the acquisition by the senior management has given investors the confidence that is much needed, as the uncertainties on the external factor remains.
"Investors and traders are entering into the market, as they are more confident now, given the accumulation of shares by the group's CEO amid the drop in its share price. It's a good thing, especially with the pessimism over global trade if both US and China go ahead with the tariffs they talked about," he said.
Recall that the share price of Press Metal had been on a downtrend since the end of March, along with the decline in aluminium prices to US$1,978 on April 3, as rising stocks and China's winter output curbs that disappoint, drag prices lower. 
The price of aluminium however has seen a slight rebound since then and is at US$2,042 on the London Metals Exchange (LME) at the time of writing.
Press Metal is currently one of the top gainers on the Bursa stock exchange, which has also seen a slight recovery, following the heavy selldown seen last week.