This article first appeared in The Edge Financial Daily, on October 18, 2018.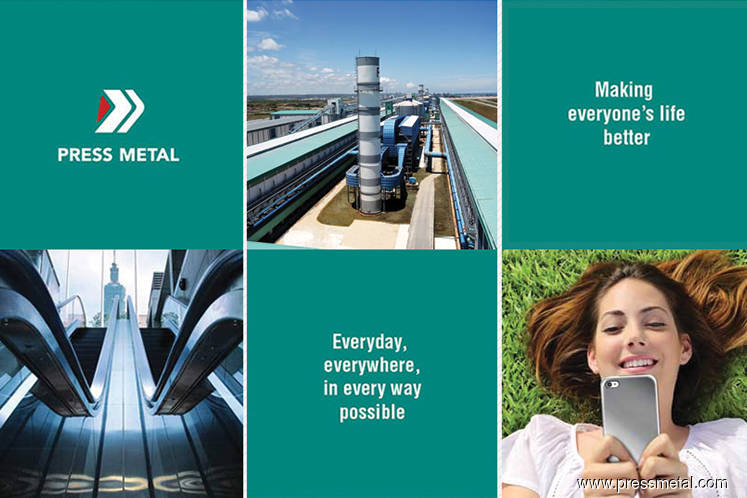 KUALA LUMPUR: Press Metal Aluminium Holdings Bhd is acquiring 50% of an Australian company for A$250 million (RM738.98 million) in a bid to secure cheaper alumina, as well as to strengthen its market position in Southeast Asia.
In a bourse filing, Press Metal said the acquisition to buy over half of Japan Alumina Associates (Australia) Pty Ltd (JAA) would be effected via its 80%-owned subsidiary Press Metal Bintulu Sdn Bhd (PMBintulu). In a separate statement, it said JAA holds 10% participation interest in the Worsley Alumina Unincorporated Joint Venture which owns and operates the Worsley Alumina Project — described by Press Metal as "one of the world's largest, longest life and lowest cost alumina producers."
Press Metal said the proposed acquisition will provide the group access to 5% of the annual production of the Worsley Alumina project, amounting to some 230,000 tonnes of alumina, a primary raw material for smelting. This would allow Press Metal to effectively hedge the supply of alumina, and also to gain additional technical know-how in the alumina refinery business.
The asset sale agreement entered into yesterday among PMBintulu, ITOUCHU Minerals & Energy of Australia Pty Ltd (IMEA) and ITOUCHU Corp — the holding company of IMEA — for 50% of JAA entails 16.19 million of Class C shares and 17.97 million of Class C redeemable preference shares of JAA.
JAA is an investment holding company. The remaining 90% of the Worsley Alumina Unincorporated Joint Venture is held by South32 Aluminium (RAA) Pty Ltd (56%), South32 Aluminium (Worsley) Pty Ltd (30%), and Sojitz Alumina Pty Ltd (4%).
Press Metal said the proposed acquisition will be fully funded by external bank borrowings, and is expected to be completed in the first quarter of 2019. It is not expected to have any material impact on the net assets, gearing, and earnings of the company for the financial year ending Dec 31, 2018. Despite the global economy remaining sluggish with low growth expectations from both advanced and emerging market economies, it is cautiously optimistic about its performance for the financial year ending Dec 31, 2019 given the potential synergistic benefits that will be derived from the proposed acquisition.
"The use of aluminium per capita will continue to increase and is expected to be at a healthy rate due to the demand in Southeast Asia and in developing countries such as China and India," it said.