This article first appeared in The Edge Malaysia Weekly, on May 31, 2021 - June 06, 2021.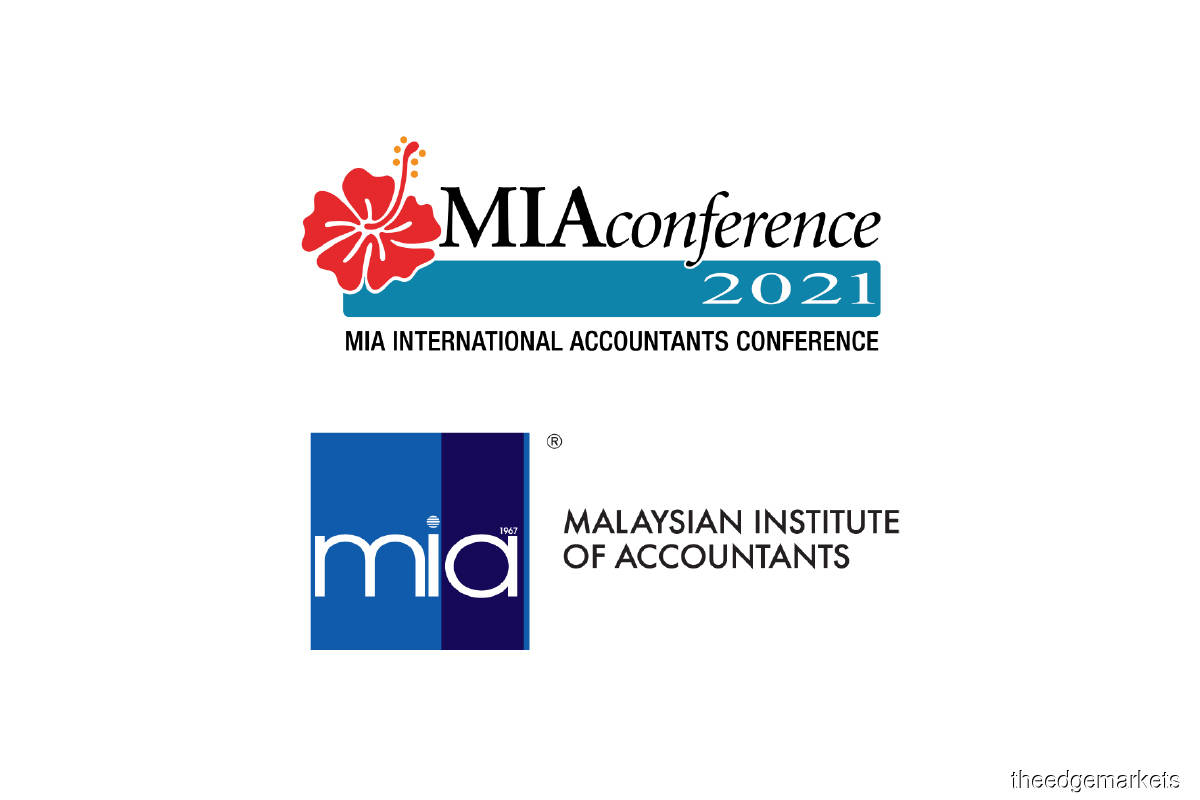 ACCOUNTANTS have competencies and expertise that position them as frontliners in upholding business continuity and good governance, and tackling climatic matters in the interest of the public as well as the nation's long-term sustainability agenda.
Therefore, the Malaysian Institute of Accountants Conference 2021, with its theme "Navigating a Sustainable Future with Agility and Resilience", seeks to address critical issues surrounding the accounting profession today such as advocating for sustainability, leading business innovation and preparing for the Industrial Revolution 4.0.
"The conference aims to equip accountants with the requisite knowledge of business sustainability, climate sustainability and digital sustainability as well as the big picture of the evolving post-pandemic world for the future relevance of the profession," the Malaysian Institute of Accountants (MIA) executive director of strategy and development, G Shanmugam, tells The Edge.
With 35 insightful sessions to be presented by some 100 sought-after subject matter experts from across the world on accountancy, leadership, management, environmental, social and corporate governance, United Nations' Sustainable Development Goals, sustainability and digital transformation, the conference is aimed at preparing accountancy professionals to be more agile, resilient and ready to navigate the disruptive and volatile landscape of the Covid-19 new normal.
Leading the change in sustainability
Often, the concept of sustainability is narrowly associated with environmental sustainability, but its reach goes beyond that.
Covid-19 and climatic changes, for instance, are among the factors that disrupt sustainability, MIA CEO Dr Nurmazilah Datuk Mahzan shares.
"In managing the pandemic, we can see that vaccine hoarding, reluctance to temporarily waive intellectual property rights for vaccine manufacturing, and curbs on exports of vaccine ingredients are impeding the urgent need for mass immunity and have also resulted in vaccine inequity for less developed and poorer nations. A similar scenario is playing out in climate activism, where it has been a challenge to get all countries on the same page to cooperate and collaborate despite evidence of risks as presented by bodies such as the World Economic Forum," she explains.
As the profession thrives on collaboration and linkages, Nurmazilah says the International Federation of Accountants and other global accountancy bodies have a seat at the table with bodies such as the Organisation for Economic Co-operation and Development (OECD) International Organisation Partnership, Business at OECD, International Financial Reporting Standards Foundation, the International Organization for Securities Commissions, the International Forum of International Audit Regulators and the International Bar Association.
"The profession is calling for greater collaboration and cooperation through global institutions to anticipate and mitigate the global problems of the 21st century, such as anticipated pandemics and the problems of climate change, weak governance and trust, economic marginalisation and lack of social equitability," she adds.
Agility for the Industrial Revolution 4.0
Meanwhile, at the professional level, the disruptive business landscape threatens accounting professionals' ability to enhance skill sets, as well as causes delays in responding to changing business models and risks. Resistance to change such as the reluctance to adopt digital technologies, as seen among certain quarters in the workforce, is also an issue that needs to be addressed.
"With the Industrial Revolution 4.0 (IR4.0) gaining momentum, more people and organisations are embracing technologies in the unfolding digital economy. As business partners, strategic advisers, decision-makers and financial stewards, it is imperative for accountants to be able to navigate this new landscape competently in the light of technologies such as artificial intelligence, blockchain, cloud, cybersecurity, data analytics and robotics becoming mainstream," Nurmazilah says, adding that accountants are expected to share the lead in steering the adoption and integration of technology into finance, business, compliance and governance.
She also points out that so integral is digital adoption to the profession that not only was it incorporated in MIA's previous conferences but is also now extensively integrated in its Professional Certification in Digital Leadership programme, which is a joint effort between MIA and the Asia Pacific University of Technology and Innovation.
MIA has been advocating for the profession's digital transformation since 2016 in a bid to fully participate in the global digital economy and IR4.0 movement.
To support its members on their journey towards digital adoption, MIA has rolled out key initiatives such as eConfirm.my, an industry-wide electronic bank confirmation platform; an e-library; assistance in connecting accountants to government funding schemes such as the Smart Automation Grant (SAG) under the Ministry of International Trade and Industry for manufacturing companies as well as Malaysia Digital Economy Corporation's SAG for non-manufacturing companies including professional services.
"As a follow-up to the conference, the MIA offers an extensive line-up of professional development programmes carefully designed to upskill and enhance the competencies of accountants in preparing them to be future relevant, especially those working in Malaysia. The continuing professional development programmes include technical and non-technical topics as well as collaborative professional certifications and programmes with our partners," Shanmugam explains.
Upskilling to impact future roles and relevance to the profession
This year, the MIA will be using a state-of-the-art conference platform to stage the virtual MIA Conference, Shanmugam says.
"The feedback from our past delegates has been very encouraging; thus, they have become loyal participants year after year at the conference. Some of the positive feedback received so far includes the rich content, the calibre and diversity of speakers, the extensive networking opportunities, as well as the focus on digital transformation and future relevance of accountants," he adds.
As many businesses face business continuity issues during this pandemic, accountants are equipped to advise companies on liquidity and solvency issues.
Driving business continuity, advocating for improved tax governance, enhancing governance and anti-corruption, spearheading digital adoption, as well as enhancing value reporting and disclosure are some of the ways that accountants play pivotal roles as advisers, leaders and decision-makers in the economic landscape.
"The conference focuses on the issues and developments that will impact the future roles and relevance of the profession, and is suitable for all accountants and finance professionals who aspire to upskill and expand their competencies and knowledge," says Shanmugam.
It is open to all accountants and finance professionals —aspiring junior executives, mid-career professionals or experienced senior business leaders working across all industries in the public and private sectors.
The Edge is the official media partner of the MIA International Accountants Conference 2021