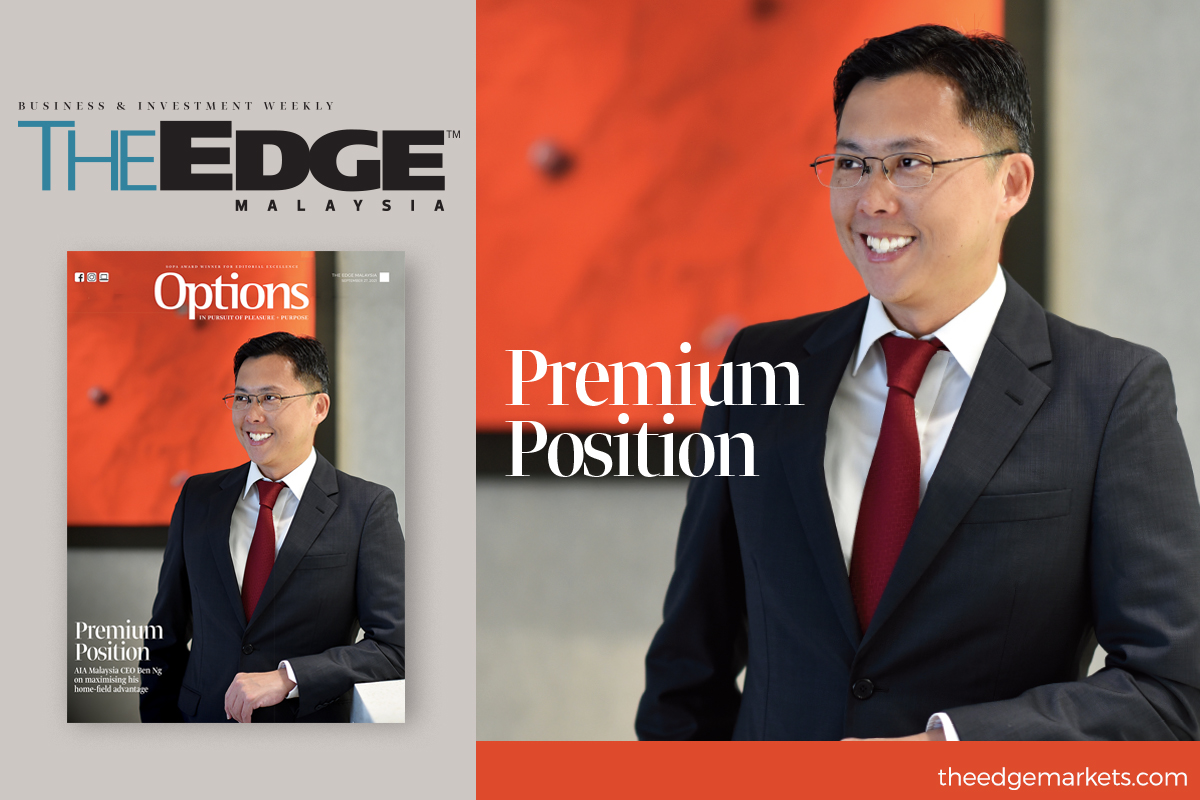 KUALA LUMPUR (Sept 26): Being posted back to head AIA Malaysia was a positive turn for its chief executive officer (CEO) Ben Ng because there is no place he would rather be in this pandemic than home.
Ng, in the industry for more than 25 years, says Covid-19 has raised protection awareness and more people are asking about insurance and buying plans.
In the last few years, AIA Group has shifted its focus from protection to helping people live better, longer and healthier lives and this purpose has become more relevant because of the coronavirus.
Guided by the company's leadership framework, he is geared towards putting customer experience first, with a digital-first mindset.
Bvlgari unveiled Magnifica, its most extravagant jewellery collection ever, in Milan in June, to "spark some delight" just as Italy was emerging from the throes of the pandemic. CEO Jean-Christophe Babin says sales were better than expected, a sign of the trust people place in fine jewellery and confirmation of the attractiveness of its 350-piece collection.
Ready to eat out again now that we can? Bearing in mind the standard operating procedures of safe dining, such as decently distanced tables and excellent ventilation, Options lists half a dozen joints to check out for great food and drinks.
Talking about food, if you crave sweet treats, artisanal doughnuts promise a "hole" lot of gratification. Find out how the quintessential American snack rolled its way around the world and where, in Malaysia, to get them — plain, glazed or sprinkled with bits of delight.
All of these are in the latest issue of Options, which is available in the Sept 27 issue of The Edge Malaysia weekly.
Save by subscribing to us for your print and/or digital copy.
P/S: The Edge is also available on Apple's AppStore and Androids' Google Play.