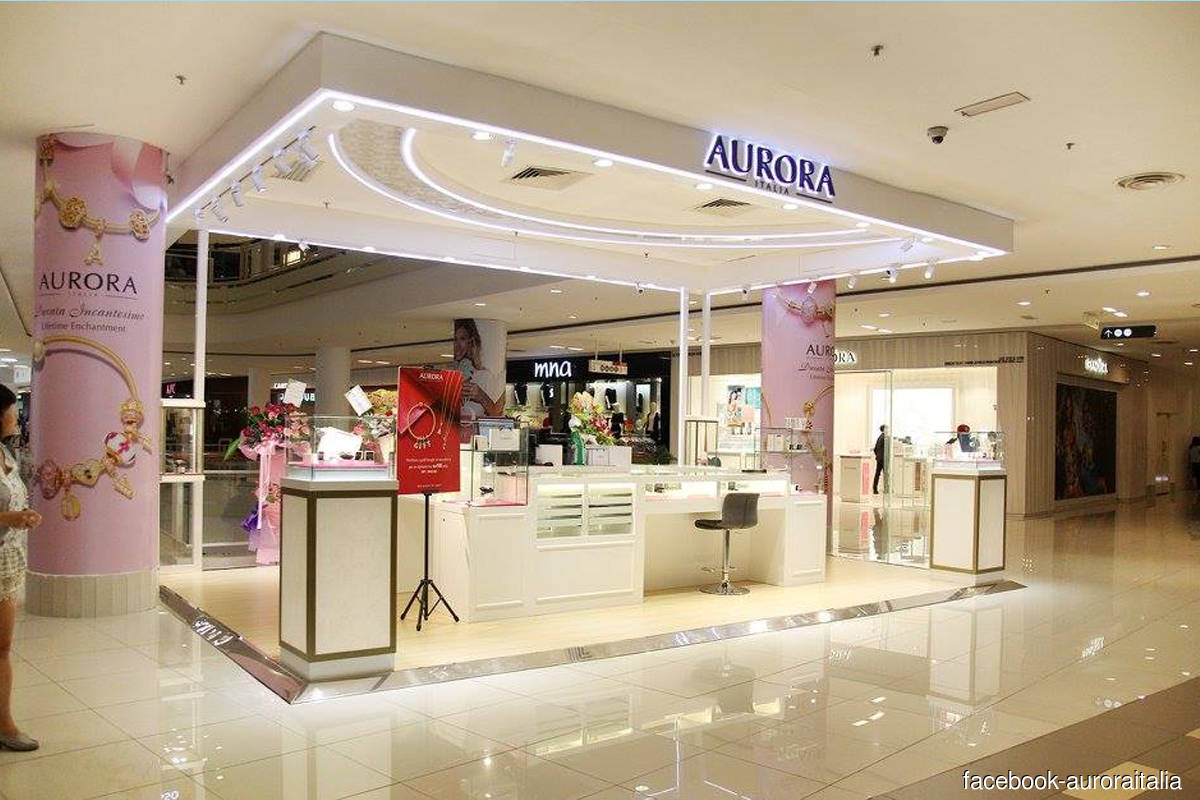 KUALA LUMPUR (July 13): Home-grown premium jewellery distributor Aurora Italia International Bhd has obtained Bursa Malaysia Securities Bhd's approval to list on the LEAP Market of Bursa Securities.
In a statement today, its managing director Datin Wira Yvonne Lim said the fundraising and proposed listing on the LEAP Market involve the placement of 30.61 million Aurora Italia shares, representing 10% of the enlarged capital at 10 sen per share.
"We expect to raise gross proceeds of approximately RM3.1 million via placement to selected sophisticated investors from the listing," she said.
Lim said the company plans to utilise RM1.86 million (60.8%) to open three new retail concept stores in China, Hong Kong and Thailand to support its business growth.
"We are focused on enlarging our network of retail concept stores in prime shopping malls to increase our brand awareness and enlarge our market share.
"We also intend to introduce new product lines. Our retail concept stores allow us to strengthen the perception of our brand in the retail environment and typically permit an expanded product offering," said Lim.
The company will also utilise RM200,000 (6.5%) raised from the placement to acquire a new retail and point-of-sales management system that will consolidate its retail operations across different locations and distribution channels and integrate them with its back office functions while the remaining RM1 million (32.7%) would be used to defray estimated listing expenses.
"We intend to continue to focus on diversifying our points of sale to enhance our brand awareness and broaden our customer base through our e-commerce channels and strategic distribution partnerships with prominent marketing affiliates," Lim added.
With the increasing use of the internet in Malaysia and globally, and the continuing development of e-commerce channels, she believes the company will be able to extend its customer reach and increase its sales with relatively lower investments due to the scalability of an online product offering.
Based on the enlarged share capital of 306.05 million shares, the company is expected to have a market capitalisation of approximately RM30.6 million.
Aurora Italia's listing on the LEAP Market is tentatively scheduled at the end of July 2020.
M&A Securities Sdn Bhd is the approved adviser, continuing adviser and placement agent for the placement and LEAP Market listing exercise.
The company through its wholly-owned subsidiary Aurora Italia Sdn Bhd is principally involved in the design, marketing and distribution of hand-finished and modern jewellery made from 18k gold and Murano glass (also known as Venetian glass) under the 'Aurora Italia' brand.