This article first appeared in The Edge Financial Daily, on April 11, 2018.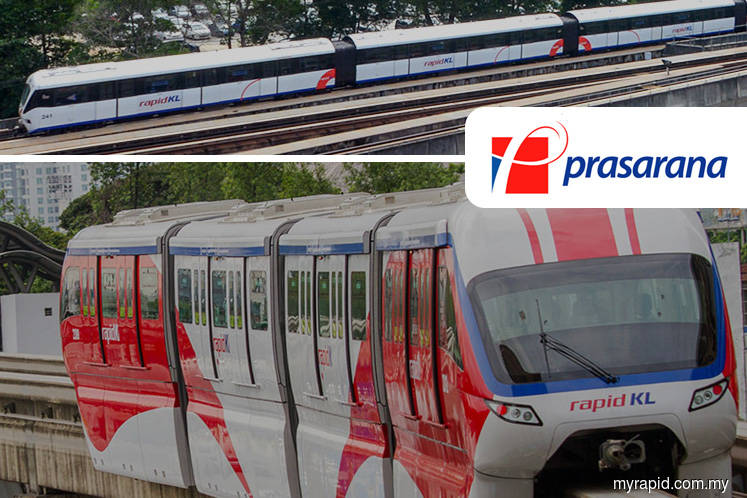 KUALA LUMPUR: Prasarana Malaysia Bhd is targeting to reduce its dependency on foreign suppliers for domestic railway projects by 20% over the next five years as currently, foreign input accounts for about 80% of its operations and maintenance contracts.
"We rely a lot on foreign players as we don't yet have a developed railway industry here to supply our own parts," said Prasarana president and chief executive officer Masnizam Hisham. "The local players right now are mostly involved in the services segment, but we are also looking for players that are developing products."
The measures that have been implemented to encourage more local content in railway projects include the requirement for all railway projects to have at least 30% of their input sourced domestically.
Masnizam said this compulsory requirement applies to all railway projects, whether it's the light rail transit (LRT), mass rapid transit (MRT), High-Speed Rail or East Coast Rail Link (ECRL).
She also pointed out that the Industrial Collaboration Programme (ICP), initiated by the finance ministry's Technology Depository Agency, encourages the localisation of foreign technologies.
"Under the ICP, we impose a 5% bond on players that are not able to satisfy the requirements of the ICP programme, which include localisation of technologies, enabling market access for local players to market their products overseas, and training.
"If they don't meet the requirements, they will have to pay 5% more, based on the total value of their contract," said Masnizam.
However, local players will have to step up to the challenge, she said, as the players must demonstrate that they are competent enough to receive the technologies from foreign players, adding that domestic players will miss out on the booming local railway industry.
Masnizam spoke to the media yesterday after the signing of a landmark collaboration agreement between Prasarana and local railway technology players LCE Resources Sdn Bhd and Amantronic Sdn Bhd, marking a shift in the local industry towards the involvement of more local players.
Under the agreement, Prasarana has granted Amantronic the authority to promote and market the on-board Rail Lubrication System, which was developed by Rapid Rail.
Meanwhile, LCE will be involved in the replacement of the platform screen door system at five underground LRT stations, from Ampang Park to Masjid Jamek. Prasarana had previously initiated a life-extension programme and engaged LCE to localise the development of the system in 2015.
Masnizam said Prasarana is working with KTM Bhd and developers of the MRT service and the ECRL to develop the local railway industry and create volume in order to attract investments in the production of local products.
"Without volume, it is unattractive to invest in new plants, to hire people and to produce products locally because Malaysia is small. We need to make sure we have enough volume to generate interest.
"We have identified certain common components that all railway projects need, like for instance the braking system," she said.
She added that costs can be significantly reduced when local content is used as there is no foreign exchange factor and no need for freight or shipping, plus faster turnaround times.
Masnizam also touched on other railway projects, such as the Johor Baru – Singapore Rapid Transit System Link (RTS Link), which will be managed by Prasarana and Singapore's SMRT Corp Ltd.
She said the two parties will be signing a joint-venture agreement soon, sometime within the first half of 2018.