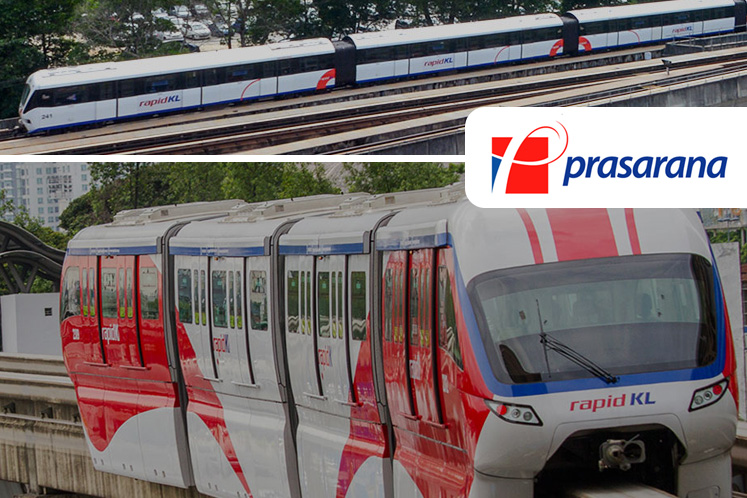 KUALA LUMPUR (April 22): Prasarana Malaysia Berhad (Prasarana) today introduced special MyCity 1-day and 3-day passes for unlimited travel on the Mass Rapid Transit (MRT), Light Rail Transit (LRT), Monorail and the Bus Rapid Transit (BRT) - Sunway Line.
Prasarana's group chief operating officer Muhammad Nizam Alias said the special 1-day and 3-day passes were introduced in response to requests from the customers especially from international travellers and customers outside Kuala Lumpur and Selangor.
"Our regular customers will have the privilege of unlimited travel with the use of the My100 pass for 30-day unlimited travels on our rail and BRT networks.
"On the other hand, these new passes provide immense convenience to non-Malaysians and non-regular users for unlimited travel within a short period of time. This initiative is also part of our contribution to Malaysia's tourism industry," he said in a statement, today.
Muhammad Nizam said the MyCity 1-day pass is priced at RM15 while the 3-day pass is priced at RM45.
MyCity 1-day and 3-day passes are available at all LRT, MRT, Monorail and BRT stations. Customers must ensure that their cashless travel cards have a minimum RM5 purse value to facilitate their movement through the ticketing gates.
"At the moment, the package does not cover services on Rapid KL and MRT feeder buses," he added.