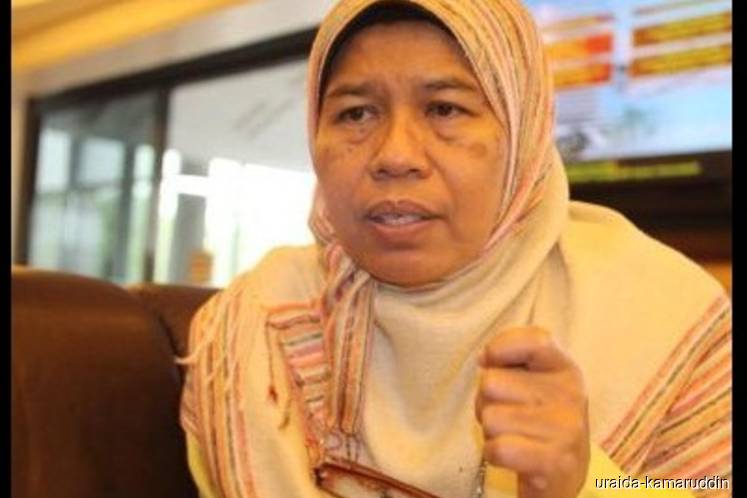 JOHOR BAHRU (Feb 15): Tenants of the People's Housing Project (PPR) units who have a good rental payment record can use their payment slips as supporting documents to purchase a house for themselves in the future.
Housing and Local Government Minister, Zuraida Kamaruddin said the rental payment slips could assist in this aspect, particularly for those tenants not having salary payment slips.
She said this was one of the methods adopted by the Government to enable the B40 (low-income) group to own a house.
"I had a discussion with Bank Negara yesterday to think of ways to help those without salary slips such as pretty traders or the self-employed.
"PPR tenants can obtain a good rental payment record for three years from the State government as proof that they have been making monthly payments and the banks can use this record as a condition to approve their housing loan."
Zuraida said this after the handing-over of the PPR Uda Utama by her Ministry to the Johor government, here, today. Also present was state Housing and Rural Development Committee chairman, Dzulkefly Ahmad.
Zuraida, who is also PKR vice-president, hoped that tenants of PPR homes could use these transit units to train themselves to be financially stable before buying a house.
At today's event, the Minister also handed out PPR Uda Utama rental offer certificates to 15 recipients including Noor Nadia Kamaludin, 30, the widow of fireman Mohd Fatah Hashim who drowned while conducting a search and rescue operation for a missing teenager who fell into a disused mining pool at Taman Putra Perdana, Puchong, Selangor last October.
The RM78 million PPR Uda Utama project offers 500 units of 700 sq ft in size each, with three bedrooms.
Approached by reporters, Noor Nadia said she was thankful to Raja Permaisuri Agong, Tunku Hajah Azizah Aminah Maimunah Iskandariah Almarhum Sultan Iskandar for her generosity to sponsor the rental for the unit.
Noor Nadia, her four-year-old daughter and son, aged three, who are now staying at the Kempas  Fire and Rescue Station quarters will be moving to the PPR Uda Utama on Monday.
"I also wish to thank the Pahang and Johor State governments, and the Fire and Rescue Department for assisting me," she said.