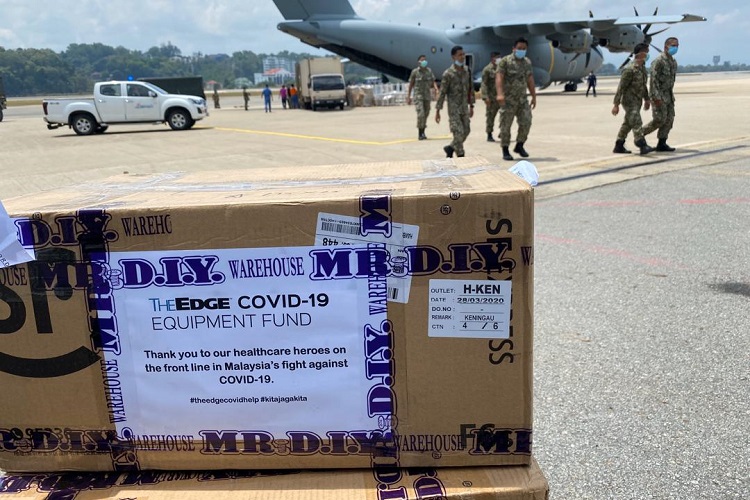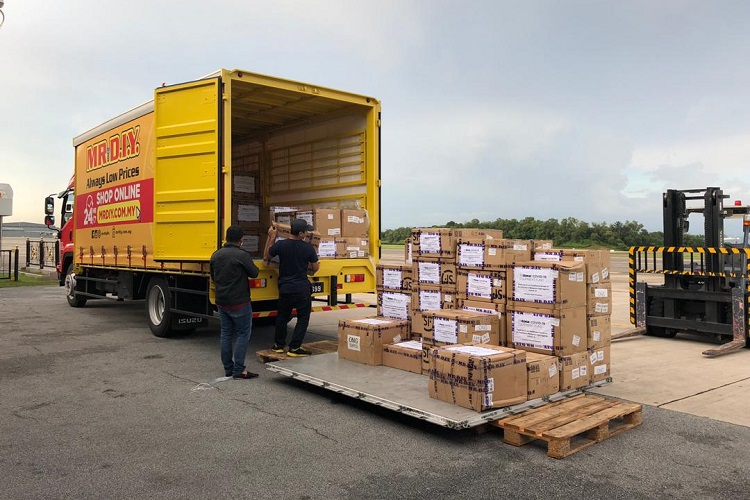 KUALA LUMPUR (April 6): The first consignment of personal protection equipment (PPEs) designated for Sabah and Sarawak by The Edge Covid-19 Equipment Fund was flown out today by a Royal Malaysian Air Force (TUDM) plane.
The Edge Media CEO/publisher Datuk Ho Kay Tat said Sabah will get 114,000 face masks and 3,340 protective suits, while Sarawak will get 98,000 masks and 3,550 protective suits.
In Sarawak, the equipment will be sent to the Unit Keselamatan dan Penguatkuasaan Negeri (UKPN) and in Sabah to the Jabatan Bencana Negeri. They will distribute to hospitals in the states.
"We would like to thank TUDM for the help, as sending things to Sabah and Sarawak is a challenge because most flights have been cancelled," said Ho.
The Edge Covid-19 Equipment Fund, which has to date raised around RM14 million from Corporate Malaysia, delivered 200,000 faces masks and 4,000 protective suits to over 20 general hospitals in various states in Peninsular Malaysia last week.
This week, PPEs will also be sent to district clinics.
In total, the fund has bought 1 million face masks and 35,000 protective suits. It has also ordered oxygen concentrators, face shields and ventilators.
Today, the fund has also received a pledge to supply 500,000 pieces of nitrile medical gloves from Supermax Corporation Bhd.
Aside from the equipment fund, RM10 million has also been raised for The Edge Covid-19 Health Care Workers Support Fund to assist those who fall sick in the line of duty treating patients of the deadly virus.
The Edge is working with partners MR DIY, KPMG Malaysia and Rexit Bhd as well as NGOS like Mercy Malaysia, Malaysian Relief Agency (MRA) and Islamic Medical Association of Malaysia (IMARET) in this effort to help our frontline health care workers.
Read also:
Stay at home. We will deliver the news to you at theedgemarkets.com.