This article first appeared in The Edge Financial Daily, on September 6, 2018.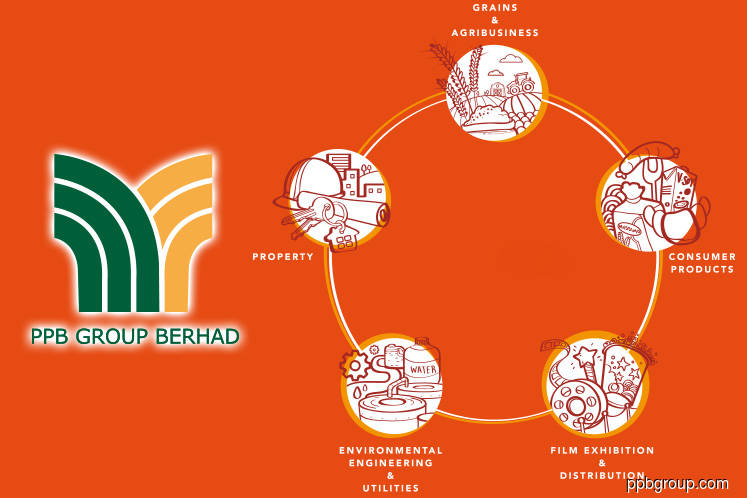 PPB Group Bhd
(Sept 5, RM16.88)
Maintain neutral with a higher target price (TP) of RM17.63: PPB Group Bhd organised an analyst briefing on Tuesday and we returned feeling positive about the company's long-term prospects. This is due to long-term stable earnings prospects seen from Wilmar International Ltd, improved earnings from PPB's grains and agribusiness division and its superior balance sheet with net cash of RM684 million.
 
We gather that Wilmar's contribution to PPB's profit before tax (PBT) increased 16% year-on-year (y-o-y) to RM376 million in the first half of its financial year 2018 (1HFY18). This is in line with improved 1HFY18 earnings at Wilmar (net profit +30% to US$520 million [RM2.16 billion]). Recall that Wilmar's oilseeds and grains segment PBT jumped 73% y-o-y to US$463 million due to higher crushing volumes and margins. Wilmar's tropical oils segment PBT improved 20% y-o-y to US$257 million due to better performance from midstream and downstream businesses.
The grains and agribusiness division performed well with an earnings before interest and tax (Ebit) increase of 30% y-o-y to RM73 million. This is caused by a 6% increase in revenue to RM1.54 billion due to higher sales volume from all flour mills. The margin has also improved due to lower raw material costs.
PPB's film exhibition and distribution (or cinema) Ebit declined 28% y-o-y to RM26 million due to losses from the film distribution business as movie titles released were weaker compared with the previous year. For consumer products, Ebit declined 46% y-o-y to RM10 million. The lower profit is due to a RM8 million one-off gain in 1HFY17 related to sale of land and building. Excluding this, the earnings decline was about 9% y-o-y.
Maintain "neutral" with a higher TP of RM17.63. The increase in TP is due to higher price-to-book of 1.2 times (from 1.1 times) from the positive factors mentioned above. The positive news flow surrounding the potential Wilmar's China operations initial public offering will keep PPB's share price supported. — MIDF Research, Sept 5