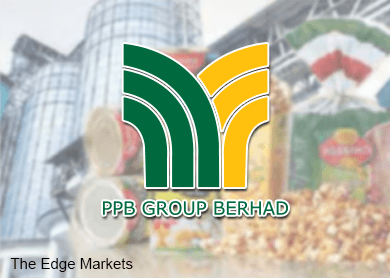 KUALA LUMPUR (June 20): The fire alarm system and fire shutter were triggered at the GSC cinema at IOI City Mall Putrajaya on Wednesday night due to a small fire at the air-conditioning handling unit (AHU) room, Golden Screen Cinemas (GSC) said in a statement yesterday.
PPB Group Bhd via PPB Leisure Holdings Sdn Bhd owns 100% of GSC.
The statement said the technician on duty had quickly put out the fire and patrons were never in danger.
"GSC customers were not in any immediate danger at all times and were safely evacuated out of the cinema. Notification was updated onto GSC Facebook page and website by 9.10pm the same night," the operator of the country's largest cinema chain said.
It was reported that some 500 cinema-goers had panicked when they found that they were unable to get out as the door at the emergency exit was locked.
Although they were not in immediate danger, many of the patrons started to panic and started to shout and scream when no one turned up to open door after 15 minutes, a report in Malaysia Nanban had said.
Help finally arrived and all the patrons left the cinema unharmed, the report had said.
GSC said the shutter was part of the fire safety requirement and was triggered at the same time as the fire alarm at 7.55pm.
"GSC technician proceeded to Level 3 Projection Room and quickly extinguished the fire.
"Immediately our dedicated GSC checkpoint staff on duty at the entrance started to assist customers to exit via the emergency door (next to fire shutter) following the fire alarm.
"GSC staff was also deployed to the entire cinema premises to ensure that it has been fully vacated," the statement said.
GSC said its staff opened the entrance of the fire shutter to expedite the evacuation process and by 8.10pm all the customers had been fully evacuated.
The statement said the cinema resumed business after both the fire and rescue services and the mall management teams had conducted their investigation and certified that it was safe to do so.
However, Hall 9 remains close due to the damaged AHU. The cause of the fire is being investigated.
Apologising for the inconvenience cause, the GSC management team said further precautionary steps would be taken to inform customers on the proper evacuation routes in an emergency.
The statement also said that patrons could claim their refunds at GSC IOI City Mall Putrajaya up to June 24.
Customers will be requested to provide proof-of-purchase.
For more information, email GSC Customer Service at [email protected] or call 03-7806 7888 (weekdays, 9am to 6pm and weekends and public holidays, 10am to 6pm).