This article first appeared in The Edge Malaysia Weekly, on June 29, 2020 - July 05, 2020.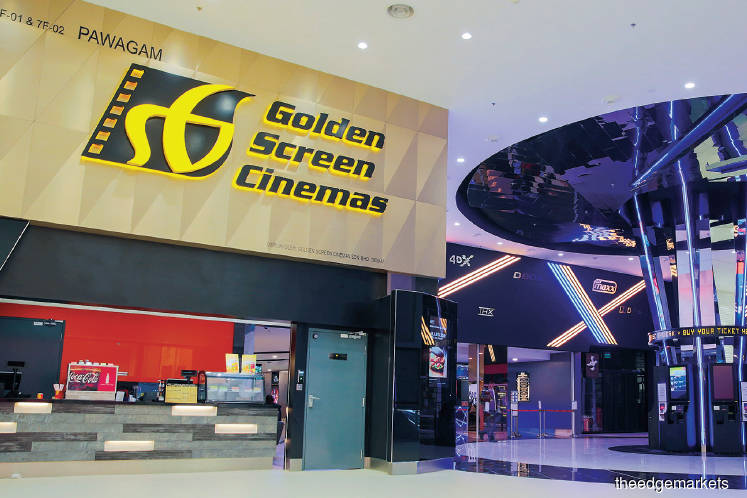 SHARES in billionaire Robert Kuok's Malaysian-listed holding company PPB Group Bhd closed at a five-month high of RM18 last Thursday (June 25), gaining 4% in the first four days of the week on the back of at least two pieces of good news.
The first was the government's June 22 announcement allowing cinema operators to resume operations from July 1 with social-distancing rules in place. PPB Leisure Holdings Sdn Bhd owns 100% of Malaysia's largest film exhibitor and distributor Golden Screen Cinemas Sdn Bhd (GSC), which has 361 screens nationwide and 40% of the country's box office collection.
The second was the acceptance of Yihai Kerry Arawana Holdings Co Ltd's (YKA) IPO application for listing on the ChiNext board last Monday (June 22). YKA is 99.99%-owned by Wilmar International Ltd, which is PBB's 18.48%-owned associate and largest earnings contributor.
YKA is among 32 firms that the Shenzhen Stock Exchange accepted for listing, and this is seen as a landmark move in the ChiNext reform that involves the replacing of the China Securities and Regulatory Commission (CSRC) by the Shenzhen board in accepting and reviewing listing applications. The first batch of new listings are expected to make their debut by early September, according to a China Daily news report dated June 23, which did not specify whether YKA would be among them.
Still, the news caused a surge in Wilmar's share price the morning of June 23, prompting a query from the Singapore Exchange (SGX), which the company answered about 2.30pm. It said, "The acceptance and posting progress by the Shenzhen Stock Exchange ChiNext Board [on June 22] follows the earlier submission made by YKA in July 2019 of its listing application and prospectus to the CSRC."
Wilmar's share price closed 7.7% higher at S$4.18 on June 23 compared with S$3.88 on June 22, before easing to S$4.08 on June 25. Wilmar shares last closed above the S$4-mark on Feb 27.
PPB shares closed at RM17.86 on June 22, up 3.2% from RM17.30 on June 19, and rose higher to close at RM18 on June 25, its highest since March 4 this year.
A listing date for YKA had yet to be confirmed at the time of writing. In its 2019 annual report, Wilmar says it expects to receive an approval for listing this year, despite the possibility of a slight delay because of the Covid-19 outbreak.
However, according to a Chinese news report on Sina Finance dated June 24, the RMB13.87 billion (US$1.95 billion, or RM8.4 billion) that YKA is looking to raise makes its IPO the largest among the 32 companies accepted under the Shenzhen Stock Exchange's pilot registration system.
Wilmar's "Jin Loong Yu", or Arawana, brand of cooking oil, which made its debut on the mainland in 1991, has the leading market share of consumer-pack edible oils. Wilmar, the largest oilseed crusher by volume in China, also sells other consumer pack products such as rice, flour and soya sauce — basic consumer products that the group has said are resilient despite Covid-19, even though sales to the hotels, restaurants and café (HoReCa) segment will take time to recover to pre-pandemic levels.
Several Chinese news reports refer to YKA as a company controlled by a renowned patriotic overseas Chinese Robert Kuok, 96, and his nephew Wilmar co-founder, chairman and CEO Kuok Khoon Hong, 69. It is understood that, when the idea of listing the China
operations was first mentioned more than a decade ago in September 2009, the exercise, which would unlock value for shareholders, was really meant to allow greater mainland Chinese participation in Wilmar and, ideally, for it to be regarded as a home-grown company.
Khoon Hong was already with his team in China by June 23, meeting with provincial party committee and government officials to discuss further investments in Henan, a major province for agriculture and grain production, according to Chinese media reports. On June 24, he was among those present at the groundbreaking ceremony of Yihai Kerry (Kaifeng) Food Industry Co Ltd's project to build a RMB2 billion food processing facility located on 506 acres. It can process more than two million tonnes of peanut, wheat, soybean and rice estimated to be worth RMB10 billion in annual output, according to the Chinese language Kaifeng Daily online news report.
In a note dated June 25, Citi Research analysts Patrick Yau and Akshat Agrawal say Wilmar's stock price had outperformed the Straits Times Index year to date and remains one of their key Singapore stock picks for 2020.
"Strong demand for consumer packs and the successful IPO of its Chinese unit (followed by a special dividend that Wilmar is considering post-IPO) are key catalysts," they write, noting that crude palm oil prices were steadily recovering, with supporting price drivers such as limited supply growth on the back of expected low fresh fruit bunch yield this year.
In their note, the analysts also flagged the fact that Khoon Hong purchased a million shares at an average price of S$3.87 each on June 23, a day after the firm successfully submitted the updated prospectus on the Shenzhen Stock Exchange. He also bought 687,000 shares in March 2020 at an average price of S$2.97 each, taking advantage of low share prices, the analysts write, adding that another 4.5 million shares were purchased between February and March 2018 at an average price of S$3.12 each.
According to them, a successful IPO of 10% of the enlarged share capital of the Chinese unit — with the possibility of a secondary offering to improve liquidity — "would result in higher valuation for the group".
PPB stands to benefit from higher valuations as well as the special dividend, if it materialises.
In FY2019, Wilmar paid shareholders a total dividend of S$0.125 a share (S$0.105 a share in FY2018), representing its highest cash dividend payout since its listing on the SGX in 2006.
There was only one "buy" call versus four "hold" recommendations on PPB among the five analysts actively tracking the stock, according to Bloomberg data at the time of writing. Target prices ranged between RM15.80 and RM19.20, averaging at RM17.81.
The sole "buy" call for PPB was by UOB Kay Hian Research analysts Leow Huey Chuen and Jacquelyn Yow. Their RM19.20 target price implies 6.7% upside potential from last Thursday's RM18 close, having upgraded their recommendation and target price from RM17.45 on June 23 on expectations of 33% year-on-year growth in 2021 core net profit after factoring in higher margins for its grains and agribusiness segments.
They note, however, that 2Q2020 will be the weakest quarter for PPB this year, as the film segment was badly affected by the Movement Control Order. It saw zero revenue and may return to the black only in 4Q2020, as cinemas are expected to operate at 40% to 50% capacity when they are allowed to reopen from July 1.
Nonetheless, Leow and Yow reckon that PPB's share price may continue to outperform, driven by resilience from its consumer-related segments, noting that demand for consumer products such as bread, flour, noodles and frozen food is increasing. The weaker sales to institutional clients "were well mitigated by higher exposure to retail sales", which make up 75% of total sales, they add.