This article first appeared in The Edge Financial Daily, on July 30, 2018.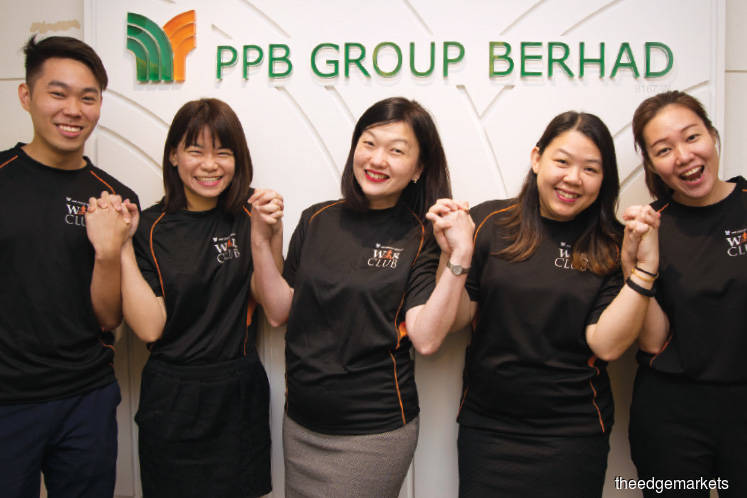 Nation-building is a continuous process and a subject dear to the hearts of the staff of PPB Group Bhd, one of the country's largest and most successful conglomerates.
The group is sending a team of novice runners to The Edge Kuala Lumpur Rat Race this year to experience the fun at the event.
"It is our privilege to give up a day at the office to represent the company ... especially since it is a cause worthy of support," said a team member.
Starting with baby steps, including a workout routine to boost stamina and endurance, the team members are steadily but surely improving their fitness levels. Most are committed to regular training sessions in preparation for the big day.
"All of us are first-time runners as a team. So we are looking to having a good time together on July 31," said the representative.
"This is a good concept to make a positive difference, not just within ourselves but also for others. It helps keep us fit while helping the needy," said another team member.
The representative said the team is looking forward to networking and connecting with like-minded representatives of other companies at the event, which is expected to gather more than 500 participants.
PPB said it hopes to see corporate bodies in Malaysia step up with more hands-on charity work in the future, with not just their employees taking part but their family members as well.
Not only will such good works help support the recipients, the givers can enjoy quality time with colleagues, friends and families, strengthening bonds and fostering a caring society.
As in past years, the proceeds of this year's Rat Race will go towards providing education and training, including the promotion of English and financial literacy among young Malaysians, spearheaded by The Edge Education Foundation.
A portion of the contributions will also be channelled into Tabung Harapan Malaysia, a fund set up by the government to help ease the country's financial situation.
Participating companies have the option to pledge part of their contributions to this fund.