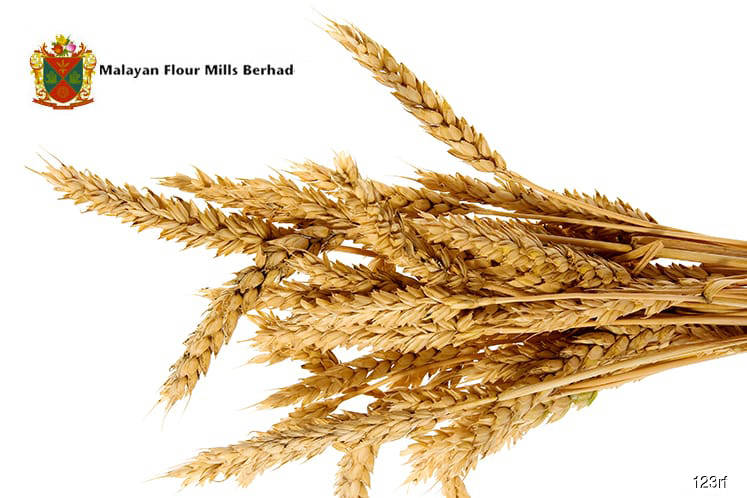 KUALA LUMPUR (Aug 14): Malayan Flour Mills Bhd (MFM) fell into the red with a net loss of RM580,000 in its second quarter ended June 30, 2019 (2QFY19), versus a net profit of RM4.77 million a year ago, following losses sustained in its poultry integration segment.
This is despite its quarterly revenue rising 14.21% to RM625.52 million from RM547.68 million last year, MFM said in a stock exchange filing today, following a 19.5% growth in sales of its flour and grains trading segment, and a 2.2% sales increase in its poultry integration segment.
Its quarterly earnings were dragged by an operating loss of RM16.6 million versus an operating profit of RM2.5 million a year ago in its poultry integration segment, due mainly to lower margin from depressed live bird prices and higher impairment loss. This has offset the operating profit increase to RM22.4 million in its flour and grains trading segment, from RM11.7 million previously.
Consequently, it posted a loss per share of 0.06 sen for the quarter, versus an earnings per share of 0.87 sen in 2QFY18. It declared an interim dividend of 1.2 sen — as opposed to 2 sen in the year-ago period — payable on Sept 13, with an ex-date of Aug 28.
Notwithstanding the weaker 2Q results, the group's net profit tripled to RM19.29 million in the first half of FY19 (1HFY19), from RM6.37 million a year ago, while revenue climbed 13.42% to RM1.26 billion from RM1.11 billion.
The much stronger 1HFY19 earnings came as its flour and grains trading segment recorded a 153.5% rise in operating profit to RM44.4 million, due to higher margins from higher selling price, and as its joint venture saw a higher share of profit of RM10.1 million from a share of loss of RM5.1 million previously.
On prospects, the group expects its performance to remain favourable, as it plans to institute price increases in its flour and grains trading segment to protect its margin, as well as to improve feed quality, together with its day-old-chicks and broiler chicken production volume.
In addition, the group is looking to reduce production costs, through better feed conversion ratio and lower mortality rates.
MFM's shares closed 0.83% or half a sen higher at 61 sen today, giving it a market capitalisation of RM611.82 million. In the past one year, the stock has retreated about 36.5%.