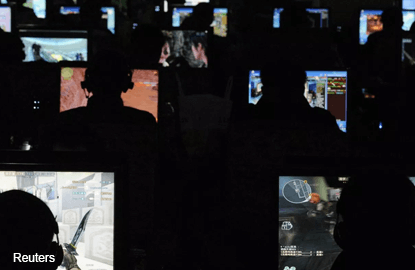 This article first appeared in The Edge Financial Daily, on December 21, 2015.
Gaming sector
Maintain neutral: 2015 was a year to forget for the gaming stocks under our coverage as the imposition of the goods and services tax effective April (which the operators have to fully absorb) triggered earnings erosion, while the operating environment remains challenging due to the Chinese government's relentless push to eradicate corruption. 
Furthermore, fluctuations in the luck factor had exerted further downward pressure on sectorial earnings. 
Unfortunately, things are not looking much better as we enter 2016. First, there has been speculation that the Malaysian government could soon revisit a potential hike in gaming taxes to help boost the nation's tax coffers. 
We estimate that the gaming industry contributes an estimated RM2.5 billion to RM2.7 billion per annum in gaming-related taxes and an additional RM800 million to RM950 million in typical corporate taxes currently. Every 1% hike in casino tax could potentially erode Genting Malaysia Bhd's earnings by 2.5% to 3% and Genting Bhd's earnings by 1.5% to 2.2%. 
Meanwhile, the potential impact on number forecast operators like Magnum Corp Sdn Bhd and Berjaya Sports Toto Bhd would be more profound with an earnings erosion of 8% to 9% for every 1% hike in pool-betting duties. 
While we continue to believe that the Genting Integrated Tourism Plan would help to boost visitors to Genting Highlands over the long run (management targets 30 million visitors by 2020 from 20 million currently), we believe earnings accretion will only be meaningful come 2017, upon the completion of most of the proposed facilities under its Phase 1 expansion. 
Our channel checks indicate that the new malls (Sky Avenue and Sky Plaza) could potentially house a new casino with an initial capacity of 50 new gaming tables, which will open its doors to visitors by the end of 2016. We deem this, coupled with the scheduled opening of the new outdoor theme park by early 2017, the most crucial elements in rejuvenating visits. We will keep a close eye on the construction progress, which experienced some delays previously. 
On the regional front, we believe that the worst is likely over for Resorts World Sentosa's operations as we expect its luck factor and bad debt provisions to normalise going forward. However, we caution that Genting's Bimini operations are looking increasingly unlikely to achieve an earnings before interest, taxes, depreciation and amortisation breakeven by end-2015.
We now expect an operational turnaround in the first half of 2016. We also expect its UK operations to face further headwinds due to dwindling VIP visitors, resulting from China's crackdown on corruption. — RHB Research Institute, Dec 18