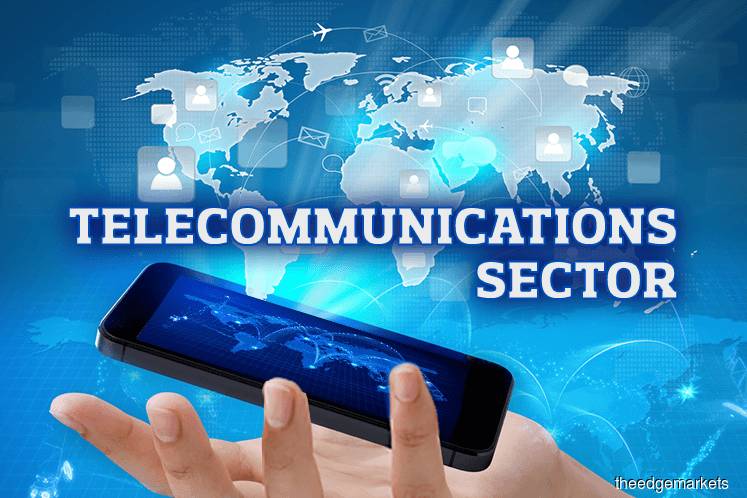 KUALA LUMPUR (Oct 11): Telecommunication operators were in the red this morning after an analyst report cautioned potentially tougher operating environment over the short term.
Maxis Bhd was down as much as 11 sen or 1.9% to RM5.79, DiGi.Com Bhd fell 10 sen or 2% to RM4.88, Axiata Group Bhd slipped 7 sen or 1.3% to RM5.25 and Telekom Malaysia Bhd dropped 9 sen or 1.4% to RM6.13.
Kenanga IB Research in an Oct 9 note had highlighted an imminent regulatory control imposed by the Malaysian Communications and Multimedia Commission (MCMC), which will come into effect on Jan 1, 2018.
"Effective Jan 1, 2018, more documents would be needed for new prepaid SIM registration and top-up. While we welcome the government's initiatives, the new rulings could potentially lead to tougher operating environment over the short term," the research firm wrote.
Kenanga maintained its neutral view on the sector.
"We continue to favour fixed-line over the mobile names under the current challenging times given that the latter's earnings are set to be affected by the heightened competition and potential change in landscape post the spectrum re-farming exercise," the firm said.
At 11.33am, Maxis was down 5 sen or 0.85% to RM5.85 with 780,200 shares changing hands, while DiGi fell 6 sen or 1.2% to RM4.92 with a trading volume of 394,200 shares.
At the same time, Axiata dipped 4 sen or 0.75% to RM5.28 with 2.2 million shares changing hands and Telekom dropped 5 sen or 0.8% to RM6.17 with a trading volume of 390,100 shares.