This article first appeared in The Edge Financial Daily, on August 29, 2018.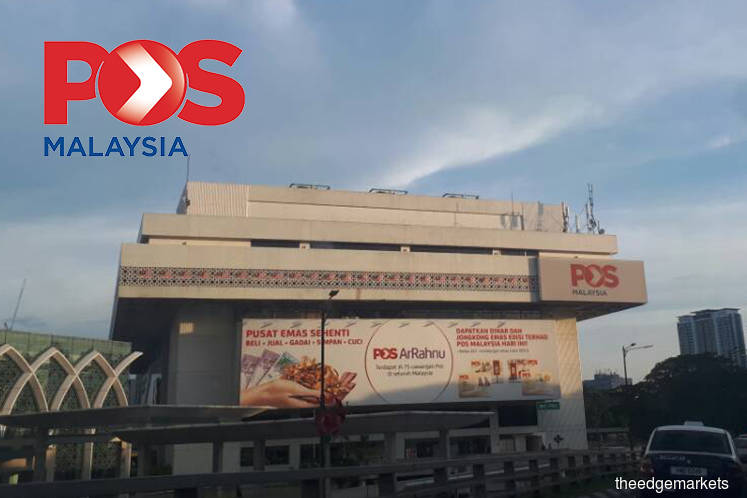 KUALA LUMPUR: Pos Malaysia Bhd has renewed talks with the ministry of communications and multimedia to raise the postal tariffs to minimise the group's financial burden and to elevate the welfare of its postal workforce, according to Nomura Securities Malaysia Sdn Bhd.
"Pos Malaysia argues that due to the universal social obligation of running a national postal service, its costs are only rising given the inflationary pressures [on operational and labour expenses] amid the need to deliver to a higher number of postal addresses, which continues to increase," Nomura analyst Ahmad Maghfur Usman said in a note to clients yesterday following a briefing with Pos Malaysia's management.
The postal tariffs were last raised in 2010 for its domestic segment, and in 2013 for international business, he said. "Should a postal tariff hike materialise, we expect earnings to rise, although the increase will not be a direct flow to earnings, as a portion will be used to raise the minimum wage."
While the postal tariff hike is "clearly needed", he said the move is only a temporary measure in the long term, given the declining trend of traditional mail. "If the tariffs translate into higher wages, this could prove to be troublesome in the long run if it doesn't translate into productivity efficiencies, in our view."
If successful, he said the impending postal tariff hike could be a potential positive catalyst for Pos Malaysia's share price, which has declined over 33% since a year ago.
Another potential catalyst is its collaboration with Chinese Internet giant Alibaba Group to establish an e-commerce logistics hub, though that is still at a preliminary stage.
Capital spending-wise, he said Pos Malaysia expects to spend RM450 million in the next one year, which will mostly be used to build the second integrated parcel sorting centre (IPC 2) around the Kuala Lumpur International Airport, along with some fleet upgrades. IPC 2 is expected to be fully operational sometime next year; the group also plans to build IPC 3 in the northern region and IPC 4 in the southern region.
Going forward, Ahmad Maghfur said Pos Malaysia's earnings outlook remains challenging in the near term, given the continued yield pressure owing to intense competition.
As such, he forecasts Pos Malaysia's FY19 net profit will decline 42% year-on-year to RM38 million from RM66 million. Nomura kept its "reduce" call on Pos Malaysia, though the fair value was raised to RM3.18 per share from RM3.15, "as cash flow generation has turned out better than expected so far owing to improved working capital".
At market close, Pos Malaysia shares slipped six sen or 1.63% to RM3.62, valuing the postal services company at RM2.83 billion.