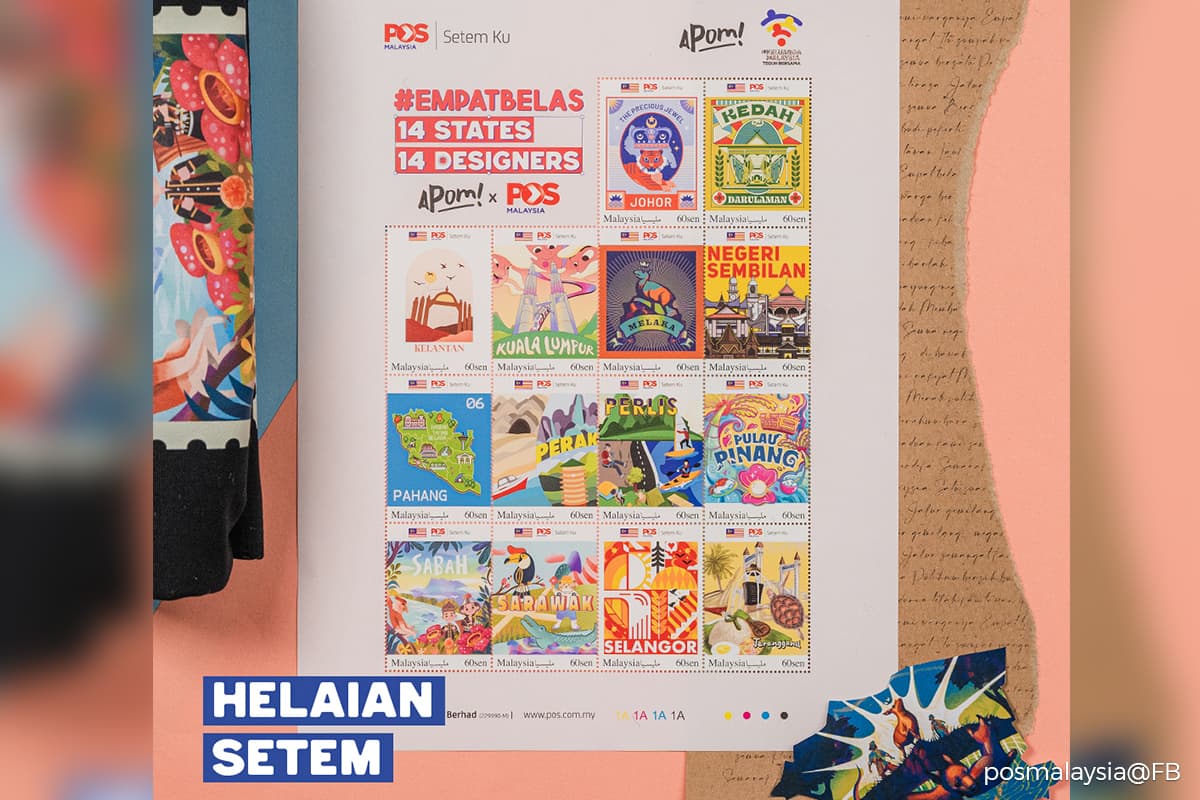 KUALA LUMPUR (Sept 8): Pos Malaysia Bhd on Thursday (Sept 8) issued the country's first non-fungible token (NFT) stamps, making it the second postal service provider in Southeast Asia to do so after Thailand. 
It said the initiative was a collaboration between the group and local retail brand A Piece of Malaysia (Apom), under the latter's annual #Empatbelas project, in conjunction with the National Day on Aug 31, and Malaysia Day on Sept 16.
In a statement on Thursday, Pos Malaysia said the limited-edition NFT stamp is redeemable, complimentary with every purchase of the #Empatbelas Setem Ku special-edition stamp folder set, which contains a physical stamp sheet of 14 stamps designed by an artist representing each state in Malaysia. 
Pos Malaysia said the 3,000 available stamp sets are sold at RM59 each, via online or through retail purchase at the Kuala Lumpur general post office's stamp and philatelic counter from Thursday, while purchase at other selected post offices will only be available from next Monday.
After the purchase, it said, collectors have up until Oct 31 to redeem one out of the 14 NFT stamp designs.
Pos Malaysia group chief executive officer Charles Brewer said penetrating the NFT market is a significant milestone for the company, complementing its traditional postal offerings with various digitised services and products. 
"Together with Apom, we are proud to offer the opportunity to local artists to showcase their talent not only in Malaysia but globally, as NFTs can be shared or traded internationally," he said.
He believes the project would also enhance efficiency and improve connection with customers in the rapidly evolving and digitally advanced world.
"While Pos Malaysia has been around as a postal service operator for over 200 years, our aspiration is to remain relevant, and be future-ready to exist for another 200 years," he added.