This article first appeared in The Edge Financial Daily, on August 30, 2018.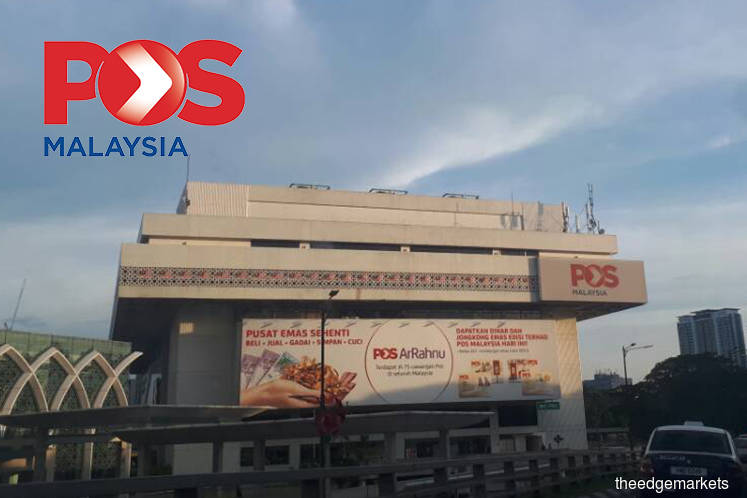 SHAH ALAM: After a weak first quarter, Pos Malaysia Bhd is hoping for a better showing for the remaining quarters, led by its logistics and aviation segment.
"I am hoping not," said its chief executive officer Al-Ishsal Ishak when asked if the group's performance for the first financial quarter ended June 30, 2018 (1QFY19) reflected what is in store for the rest of the financial year.
"I cannot say for sure, but we are working hard [to improve our performance]," he told reporters after the group's annual general meeting yesterday.
Last Friday, the group said its net profit for 1QFY19 plunged 86% to RM4.98 million, from RM35.92 million for 1QFY18, due to lower revenue from its postal services segment, coupled with increased costs. Revenue fell 3% to RM590.46 million from RM611.63 million.
Al-Ishsal said yesterday the lower revenue and earnings were mainly due to less activity as a result of additional public holidays in the quarter because of the 14th general election (GE14) and Hari Raya Aidilfitri.
"Compared with 1QFY18, we lost eight days effectively (three days to GE14 and five days to Aidilfitri)," he said. Going forward, Al-Ishsal expects the courier as well as logistics and aviation segments to power the group's growth amid a robust e-commerce landscape and booming tourist space.
He expects the courier segment, the group's largest, to continue to register a compound annual growth rate of 15% to 20% for revenue. For FY18, the courier segment saw its revenue grow 13% to RM774 million, surpassing postal services as Pos Malaysia's main revenue contributor.
Al-Ishsal believes the logistics and aviation segment will continue to perform well, buoyed by a growing economy and tourism space. He expects to see a positive response from the recent launch of Proton's first sport utility vehicle based on a face-lifted Geely Boyue.
Revenue from the aviation business increased 103.71% to RM278 million for FY18, from RM135 million for FY17, while revenue from the logistics segment also grew 124.87% to RM425 million from RM189 million. For postal services, which continued to register a decline in revenue due to a continuous fall in traditional mail volumes, Al-Ishsal foresees the segment to remain stagnant in FY19.
To tackle the stagnant growth of postal services as well as retail services, Al-Ishsal said the group will focus on managing costs and introducing new products.
"Starting from April this year, we have done some organisation restructuring. It takes time for some shifts and changes among employees," he said.